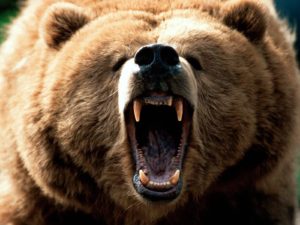 Fight to the End: Grizzlies vs Clippers Recap/Grizzlies vs Warriors Preview
When Memphis fans found out that Tony Allen would not be playing against the Clippers on Tuesday night, many of us had a sinking feeling about the game (was that just me?).  After sitting out against Golden State for the last Grizzlies home game on Saturday (a closer-than-anyone-thought-it-would-be 99-100 loss), we were hoping that TA would be able to give it a go against the hated Clips.
However, his sore hamstring thought differently.  To go along with all of the other injuries that the Grizzlies have had to deal with this season, we just can't really be surprised anymore when we hear someone isn't playing.  Before the game, Grizzlies stats guru Ross Wooden gave us this gem:
Games Lost to Injury/Illness, @memgrizz, Last 4 Seasons
2012-13: 43 total games missed
2013-14: 137
2014-15: 64
2015-16: 291 (2 games left)

— Ross Wooden (@RossWooden) April 13, 2016
And also this:
28th starting lineup of the season for the @memgrizz: Farmar, Carter, Birdman, Barnes, Randolph.

— Ross Wooden (@RossWooden) April 13, 2016
We can complain all we want, but to have secured a spot in the playoffs with the injuries that we have dealt with this season is a feat in itself.  Now to the recap…
I honestly threatened to have the recap consist of mainly memes of sad bears.  I also had a few Clip hater images ready to throw in there. But really, what good would that do (besides make me feel a little bit better)?  It is what it is this season.  On to the facts…
Game Notes:
*Final- Grizzlies 84; Clippers 110 – It honestly felt worse than that 🙁
*Field Goals- Grizzlies 40.7% (35-86); Clippers 54.7% (41-75)
*Beyond the Arc- Grizzlies 25% (5-20; Lance Stephenson 2-2); Clippers 48% (12-25; Chris Paul 2-3)
*From the Charity Stripe- Grizzlies 64.3% (9-14); Clippers 76.2% (16-21) – Yeah it was that kinda game
*Rebounds- Grizzlies 38 (13 offensive, 25 defensive; JaMychal Green 10); Clippers 41 (8 offensive; 33 defensive; DeAndre Jordan 12)
*Assists- Grizzlies 16 (Xavier Munford 4); Clippers 29 (Chris Paul 13)
*Steals- Grizzlies 5 (Chris Andersen 2); Clippers 11 (Blake Griffin 3)
*Turnovers- Grizzlies 16 (for 24 Clippers points); Clippers 11 (for 14 Grizzlies points)
*Blocked Shots- Grizzlies 1 (JaMychal Green); Clippers 7 (Cole Aldrich 3)
*Points in the Paint- Grizzlies 44; Clippers 48
*2nd Chance Points- Grizzlies 19; Clippers 10
*Fast Break Points- Grizzlies 6; Clippers 22
*Technical Fouls- Grizzlies none; Clippers 1 (DeAndre Jordan)
*Biggest Lead-Grizzlies never led; Clippers 26
*+/- Grizzlies were a net -26 on the night. Every player who wore a Grizz uniform was in the negative.  Clippers +26 on the night.  No Clip was a – for the night (they are still complete minuses in my cold black heart).
*Bench Scoring- Grizzlies 48; Clippers 60
.@memgrizz bench up to 4th in ppg (37.7). They're second since the All Star Break, averaging 42 ppg.

— Pete Pranica (@PetePranica) April 13, 2016
The Good Guys:
*Zach Randolph was the Grizzlies leading scorer with 14 (7-15) and 4 boards.  Unfortunately we didn't get to see a repeat of the triple-double he had against the Clips in March, but Zbo still gave it all he had.
*Jarell Martin had 12 points (3-4), made 6-7 free throws, grabbed 3 rebounds, dished 2 assists, and continued to prove that he has a place in this league.  He stays in foul trouble too much (5 on the night) but once he learns to reign that in…the guy has the potential to be a real force.
*Xavier Munford had another good game for us.  He ended with 11 points.  The guy certainly is taking this opportunity to show what he has to offer in the league.
I move to start Xavier Munford tomorrow instead of Jordan Farmar. Do I have a second?

— Joe Mullinax (@JoeMullinax) April 13, 2016
The Other Guys:
*Austin Rivers had 14 points (3-6 from beyond the arc).  He also nearly got beat up by a pack of Grizzlies, which would have made the game ever-so-much more entertaining.
Austin Rivers trying to get into a fight with the Grizzlies might be one of the dumbest ideas in human history. He'd get whooped so quickly

— Eitan C. (@eitan_cr) April 13, 2016
Not very smart…that Mr. Rivers….
*Jeff Green had 14 points on 6-12 shooting for the Clips.  Yeah, I can't really say anything that will make me ever accept that Jeff Green is a Clipper.
On to the next:
Tonight the Grizzlies again take on the Golden State Warriors in Oakland.  The Warriors will be looking to make history with 73 wins for the first time.  Everyone is sure the Warriors will run away with this game and they may well do so.
Tony Allen is questionable for tonight's contest.  Grizz will be without several additional guys if Coach Joerger decides to rest some players.  Golden State looks to have their full team playing tonight.  The situation looks bleak.  But remember, Grizzlies fans, this has been one crazy, injury-riddled season for the Grizz.
We are going to the playoffs.  We will likely end up playing the Spurs (oh the joy), but still this is a feat for a team with all of our injuries to get this far.  This team is literally giving it all that they have.  For a bunch of cast-offs, 10-day contracts guys, former D-Leaguers, and older players they have still made history themselves.  They haven't given up on this team and neither should you.
Please be watching/listening tonight and cheering on your Grizzlies as they attempt to thwart history.  Drink some coffee, stock up on cookie dough (shout-out to Bongo Lady), and take an early nap because the Grizzlies have work to do tonight.  Remember, what doesn't kill us makes us stronger.  If this season has taught Grizz fans anything, it's that we should be able to move mountains.
Coach Joerger asked if shorthanded @memgrizz can rise to occasion one more time- "It's for history baby. We're gonna give it our best shot."

— Rob Fischer (@thefishnation) April 13, 2016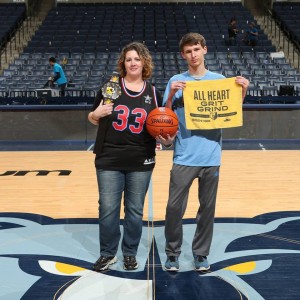 Wife, Mom, owned by Doxies, and Memphis Grizzlies basketball fanatic.#OneTeamOneGoal #Grizz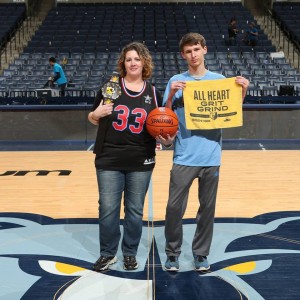 Latest posts by Elizabeth Smith (see all)