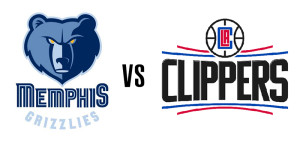 What They Said!!! Grizzlies at Clippers 04-12-16
Post Game Quotes
Grizzlies 84, Clippers 110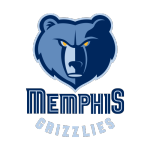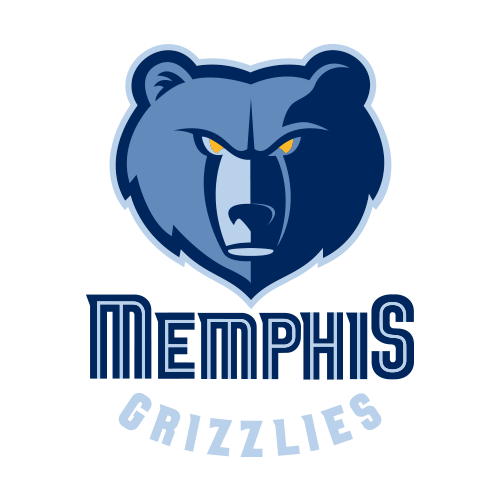 GRIZZLES COACH DAVE JOERGER
Mindset after loss:
"We did not play with enough force tonight. We had some bad early turnovers and I think once the Clippers felt it was going to be easier for them, they relaxed and got very confident with their shooting. It was a tough night for us, but the Clippers are a very tough team and I wish them the best of luck in the Playoffs."
Physical toll on players:
"My job is to get us to believe every night, which we have done for the better half of the season. We know what it is going to take to have success in the Playoffs, so our guys are going to be ready."
Tough final game of regular season:
"Tomorrow night is for history. I have no doubt we will be motivated to play."
GRIZZLIES FORWARD MATT BARNES
Overall thoughts on tonight's game:
"We just have to have more effort. In the Playoffs we know we will be shorthanded, so we are just trying to keep the guys we do have healthy for those games."
Challenge of facing Warriors to end regular season:
"We know we need to play hard. They're going to be ready to go tomorrow night, so if we do not show up ready to play it is going to be ugly."
GRIZZLIES FORWARD ZACH RANDOLPH
Challenge of facing Clippers:
"It was definitely a winnable game, but they were hitting shots and we could not hit shots. They ran right past us and just had more energy, which is why they won the game."
Role against Warriors:
"I just have to be aggressive and pick and choose my spots on the floor, and hopefully knock down some shots."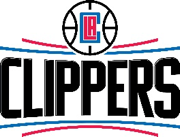 CLIPPERS HEAD COACH DOC RIVERS
Overall thoughts on tonight's game:
"You can see how focused we have been. Really good. We are starting to take away individual strengths. If a guy goes right, you can see everybody is low enough to the right arm. Our talk is better. I love the way we're playing defense right now."
Injury update on J.J. Redick:
"It is [J.J. Redick's] heel. I think he will get it checked out in the morning, and we will see what it is. We hope it is not that serious, but we do not really know."
Golden State Warriors chasing history:
"They are just so different. I do not think the Warriors get enough respect defensively still because the way they score, everyone talks about their offense. But yet they are a great defensive team. It will be interesting."
The bench gaining experience during Blake Griffin's absence:
"I think we are better for the experience. A lot of guys [on the bench] got confidence. We were allowed to learn how to play small. We played small about 99 percent of the time during that stretch. I think it was just something we needed to get back anyways. So, I think it forced my hand, the team's hand. I thought we played hard during that stretch. They had to have great focus. We talked about it. We did not have a margin for error without Blake [Griffin]. I thought our guys accepted that and played that way. I think that is a great lesson for us going into the playoffs."
Chris Paul's role:
"We would not be talking about playoffs [without Chris Paul]. You take away [Kevin] Durant, they do not make the playoffs last year. You take away the key guy, the tandem on most teams, they struggle. Chris had the pick of every part of the game and he did it. Leadership—there is no better leader in the league. I thought he did all those things. He does far more intangibles as well as just the play. I think it is huge for us."
CLIPPERS FORWARD BLAKE GRIFFIN
Overall thoughts on tonight's game:
"It is great that we took care of business tonight. Memphis is clearly banged up. They are a different team when they have a full roster. We look at these games from our standpoint and what we can do, how we execute, and how we play defensively. I thought we did a pretty good job. There are always areas where we can improve, but I thought for the most part we executed the things that we wanted to."
Getting rhythm back before the Playoffs:
"I wish I had three or four more games, but that's not the way it works. The Playoffs is a little bit different because there is so much attention to detail. There is always a day between games with no back-to-backs, so that will be great as far as being able to get some rest and recover a little bit.
The Playoffs:
"There are some really good teams in the Western Conference. In years past, I think we have been looked at to win only a series, and I think it is the same this year. I don't think anyone gives us any chance of winning [a title], so no pressure is really is on us. We should take that [underdog] mindset into it."
CLIPPERS GUARD CHRIS PAUL
Overall thoughts on tonight's game:
"Our defense was pretty consistent all night. I think the ball movement was great. We shared the ball. Most of all, we are healthy."
Improving defensive play:
"I think we are pretty good [defensively]. I think Lawrence Frank would say we still have a lot of work to do. That is a good thing. Bringing Blake [Griffin] back adds another defensive element. [DeAndre Jordan] is who he is in the middle of the lane, protecting [the rim]. But Blake can switch so many screens. He is there in time. It is just a good thing."
Thoughts on Jamal Crawford:
"Jamal [Crawford] is who he is. Sixth Man of the Year to all of us. We are going to need him to be that same aggressive guy in the playoffs. He is who he is. He has been in a ton of situations and games. He is our guy."
CLIPPERS FORWARD JEFF GREEN
High-scoring offense
"It started with our defensive effort. We got stops, we got out in transition, and we got open looks."
Thoughts on his own performance
"I just wanted to be aggressive and take what was there. I used my size and tried to make plays."
"[Our chemistry] is great. It is getting better and better with each game. We need to keep progressing. The playoffs are right around the corner and we need to be focused and ready."
Audio can be found here: 

Latest posts by Sharon Brown
(see all)