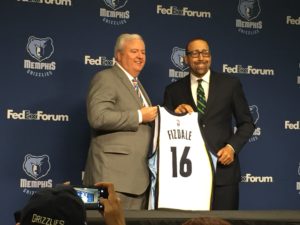 If this doesn't make you say awww…
If this video of Coach Fizdale and his dog, tweeted by Natasha Fizdale this morning, doesn't make you say awwww, you might be a bad person. And then the terrorists win.
I kid, I kid.
But seriously, how cute is this? As a fellow dog owner, it gave me warm fuzzies.
There's lots of dog-friendly stuff for the #FizzPack to do here in the 901, among the other things we've got going for us.

Latest posts by Aimee Stiegemeyer
(see all)