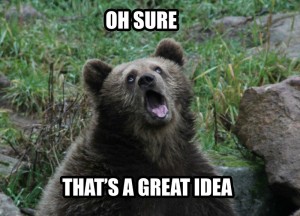 A Fond Farewell and a not-so-Warm Greeting
Trade. That one word strikes various emotions in fans of sports teams.  Emotions ranging from trepidation to anger to happiness abound.  On Tuesday the Memphis Grizzlies traded Beno Udrih and Jarnell Stokes to the Miami Heat for Mario Chalmers and James Ennis.  GrizzNation was extremely opinionated about the trade.
Mixed Reactions:
Disgruntled Grizz Fans: 
'I'm so done with the Grizzlies. I said if they traded Beno I would be done. I have no desire as a fan anymore. Miami Heat welcome your newest fan.'
'Y'all happy we got Chalmers???😂😂😂😂 if we support dumbass trades like this then the organization will keep making them. Dude is not going to help us on either end of the court no more than Beno did…smh.'
'Damn. Beno can score and everybody in Memphis hates Chalmers! Don't mess up the locker room!'
'Brace your self Grizzlies fan I see rough times ahead….with the front office trading for Mario Chalmers its clear that they know nothing about talent and that the city hates this guy…'
'shoots a career of like nine percent from three he's garbage he won two titles with lebron and I think Beno is also a champion I'll look it up'
'He's never been a good defensive player and he's not good for our team at all he's younger yeah but he's not tougher or better than Beno.yeah he has rings but i would have if i played with d wade and LeBron'
'He sucks'
'Not Grizz material'
'We traded Stokes? Wow. Stokes will be an All Star in a few years. Watch.'
'I'm still kinda salty towards Mario Chalmers, but I fail to see the harm in this trade. How is he not an upgrade from Beno? We shall see. I do feel that we should've kept Stokes, but if we're not going to play him, might as well let him go.'
As you can see, opinions run the gamut.  Regardless of personal opinions, the trade is done, so the only thing we can do is make the best of it.  We'll have to just see how this all shakes out, but in the meantime we must say goodbye to Udrih and Stokes and hello to Chalmers and Ennis.
Fond Farewells
Beno Udrih came into Memphis as a castoff from the Knicks.  In time, he earned the respect of Grizz fans for his heart, his optimism, his adoption of Memphis, and the way he bought into the culture of the team and city.
There was also this…
and this…
Homegrown Memphis product Jarnell Stokes didn't get much time with the Grizzlies on the court.  He bounced back and forth from the DLeague to Memphis.  When the Grizz jumped all in on JaMychal Green, Stokes was left out in the cold regions of the rotation.  Hopefully he will grow into a serviceable player in the league.
We're left with some fond memories of Summer League from Stokes…
as well as his community ties…
If you really want to cry…
We'll miss you both and GrizzNation wishes you the best in the future!
?Warm? Greetings
When word broke that Mario Chalmers and James Ennis are now Memphis Grizzlies, the reactions from Miami Heat fans and media were also varied…
I hesitate to even post this but if you wonder why many Memphis fans are so upset about Mario Chalmers…
Chalmers spent eight years with Miami and won two rings with them.  So far this season he is averaging 5.5ppg shooting 31.2% and is a blistering ice-cold 9.1% from beyond the arc.  He is thought to be a good fit to play alongside Mike Conley.
James Ennis spent 2 years with Miami.  This season he has only played in 3 games for Miami for 7.4 minutes.  In the 2014-15 season, he averaged 5ppg 40.9% shooting.  He is actually an intriguing part of the trade and has been said to be a sneaky good prospect.
Regardless of how fans feel about the trade, it's done and we have to make the best of it.  Welcome to Memphis Mario Chalmers and James Ennis.  We Grind Here.  We're looking forward to seeing if you're up for the challenge.