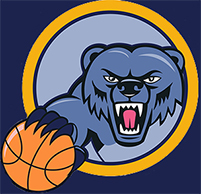 What They Said!! Grizzlies vs Raptors 04-01-16
POST GAME QUOTES
GRIZZLIES 94, RAPTORS 99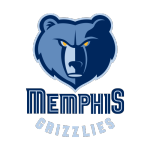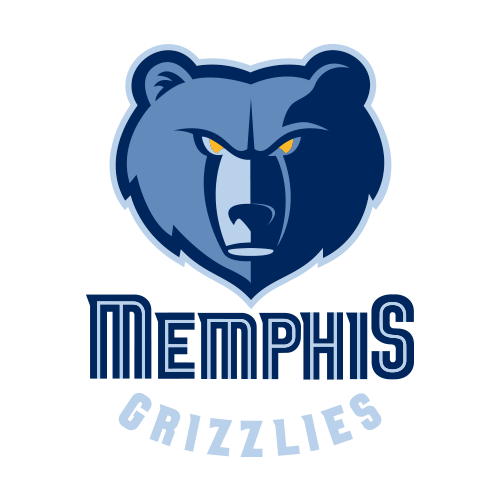 GRIZZLIES HEAD COACH DAVE JOERGER
Opening Statement:
"My heart breaks. I thought we played hard enough to win and these guys deserve the reward they have been working their tails off for and that's the hardest part for me. They are sticking together through a lot of adversity and I'm proud of them. Tonight was a situation where we played extremely hard but only shot 19 of 49 in the paint. We missed a lot of layups. No one is trying to miss layups. We had a lot of great, some great opportunities, we had some loose balls and that's a heck of a team. They are good, they are deep and well coached. I can't say enough good things about our team but my heart breaks because I think we deserved to win or get a win when we play this hard. Had we played this hard for 48 minutes against Denver, we would have walked out with a win. I'm proud of our guys but technically, with what happened in the game, we played from the lead, we came out and played with force. Our bench was fantastic, everyone has positive plus/minus. I saw some good things from Xaiver Munford. I thought Jarell (Martin) gave some good minutes. JaMychal (Green) had a good game. Lance (Stephenson) picked and chose his spots really well in the first half. Second half was a little bit different, but really gave of a lot of juice and energy. I'm really proud of our guys. We had some balls we didn't get, some bounces we didn't pick up the loose balls or get to those loose balls and we didn't make enough of shots especially the easy ones."
On the bench's play tonight:
"I got better matchups in the first half. The second half wasn't as good but that's a group that can score. They've got some scoring pop. They struggle a little bit more defensively unlike the first group. The first group can struggle to score a little bit but is much more solid defensively. I rolled with those five for a long time, especially in the first half. That gives them a lot of confidence."
On Matt Barnes struggling tonight:
"We are putting a lot of responsibility on him to be our best player certainly next to Zach (Randolph) and those guys have taken on responsibility in the locker room, the leadership in practice and everything else. Being able to run plays for Matt (Barnes), Tony (Allen) and Zach but not being able to play off of guys as much and maybe feeling that pressure if they don't score, we are not going to win. I have asked them for as much leadership as they can provide and we are fighting as much as we are. We have great leadership in the locker room."
GRIZZLIES GUARD TONY ALLEN (10 POINTS, 3 STEALS)
On playing well despite missed layups:
"Yeah, we had some missed layups, but a lot of that is we just have to play smarter. I thought down the stretch we had a few plays that probably could've went our way with the whistle, but one thing that stood out today is we can't get frustrated with the calls. We have to be able to fight through that adversity and continue to pay attention to detail for 48 minutes. We just can't get down if a call doesn't go our way. I thought a lot of times, that hindered us tonight. But, all in all, we played hard. But we just have to play smarter for 48 minutes."
On second unit:
"I thought they came in with a great deal of energy for the whole game. Each guy came in and played selfless. We moved the ball, we attacked the rim. But like I said, a lot of those calls didn't go our way and I thought it kind of discouraged us and frustrated us, so we just have to stay confident and be ready to play in a hostile environment in Orlando."
On turning things around after losing streak:
"We just have to stay together and understand that the game is not won quarter to quarter. It's won in 48 minutes overall. Paying attention to detail is going to be key because that team in Orlando, I just saw the other day they have 139 points. I know they like to run-and-gun and we just have to be ready to defend and play our style of basketball."
GRIZZLIES GUARD/FORWARD VINCE CARTER (10 POINTS, 6 REBOUNDS)
On this loss being more painful:
"The thing that we wanted to do was have a better start. I think we had a better start, we had a better half. We did what we needed to do. We're at this point, it's just putting together a complete game of 48 minutes. I think we played well. A couple of calls didn't go our way, a couple of shots didn't fall for us, guys really put it all together tonight to get the win and pull it out. It sounds redundant, but we just have to stay the course and continue to just fight. No one said it's going to be easy and I think everyone understands that. I think that's why everybody's disappointed, pissed off, so on and so forth – for that reason. And it's a good thing. Hopefully it lights a fire under us and continues to motivate us leading into these last six games or so. We can do it. We know we can win, we know we're capable, we're just trying to get over the hump. This is not a fun time for us because of course it's a losing streak, but we have a lot of veterans here that play with a lot of pride and have a lot of pride. We play to win and we want to win. We can turn it around."
On it being hard not to get frustrated with the calls:
"It is very hard to do. It's easy to say right now, but when you're in the heat of battle it's hard to shrug it off because we're playing for so much and we want to win, we're right there, and we have the opportunity. We want the calls and we want the win as bad as the other team, but we feel like we need it more than anybody, so we're just trying to lay it on the line. That's what guys have done and I think we get frustrated, but guys are still staying the course. It's easy to get frustrated and it compound and have two, three, or four players get frustrated and we let that hurt us down the line. But, we did a good job tonight of just locking in and continuing to play through it. It just didn't work out our way."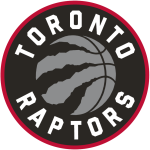 RAPTORS HEAD COACH DWANE CASEY:
On the game:
"It was a good check, a good game for us. It was a physical game, and again, we executed that in the second half. First half didn't go too good. I thought they got what they wanted to get on both ends of the floor, and we allowed them to. We didn't fight for space that we needed on the floor, and in the second half I thought we did."
On the development of the team:
"That's what we've been trying to do the past three or four years, is develop a winning culture, learning habits. Sometimes it's slower than we all want, but I think that we are getting their and we are taking the steps in the right direction."
On Jonas Valanciunas:
"He did a good job. He did his job in the paint defensively against (Zach Randolph), especially in the second half. He took up the space, fought for space, challenged all the shots, went up and snapped the rebounds down, and made his free throws. That was huge down the stretch. And again, it's 14 rebounds."
On Norman Powell:
"He's one of our tough guys attacking the rim, but mainly defensively. You can't forget that his number one job right now is defending and the other stuff is great, but he's doing that and then some."
On the decision not to call a timeout on the inbounds with 11.8 seconds left:
"The timeout was a much better option for me, but (Patrick Patterson), you know, it was one of those plays you'd much rather have a timeout, but he had the foresight, and luckily he got back in with two feet established on the floor. And then on top of all that, (Jonas Valanciunas) still didn't get frozen at the free throw line. He made his free throws after all of that."
On the physical Grizzlies team:
"Well the key is to match their physicality. They're a tough team. That's their identity, that's who they are, that's their culture, as you said, and we matched it. And again, to be successful in this league, you've got to play like that. If you back down whatsoever, this league will take advantage of you. Our guys didn't back down in the second half and that's got to be our identity, which I think we are getting close to developing."
RAPTORS GUARD KYLE LOWRY (22 POINTS, 3 REBOUNDS)
On playing Memphis:
"We are developing a unique culture. We've been doing that the last three or four years now. We are trying to build and continue to grow as a team. So playing a team like Memphis, you know exactly what you are going to get every time with the cast that they have down here."
On the second half:
"We played harder. We played more intense. We didn't let them get to their spots as easy as they did in the first half. We made sure we got to our spots a little bit better in the second half."
On Norman Powell:
"His growth is every single game. He was four-for-four tonight. He had five assists tonight and two steals. He is playing consistent. He is playing hard. He is staying in the moment and taking advantage of it.
"He is playing with a level of intensity every single night. The way he plays is definitely contagious for everyone.
"Going against these bigger guys and battling the heat he can go against with Z-Bo (Zach Randolph). He is always up for the challenge to go against the Big Man. It's a little bit different when you play a smaller more mobile on him. If you give him the chance to go against the big pounder like those two, is always fun for him."

Latest posts by Sharon Brown
(see all)