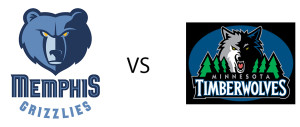 What They Said!! Grizzlies vs Wolves 03-16-16
POST GAME QUOTES
GRIZZLIES 108, TIMBERWOLVES 114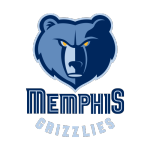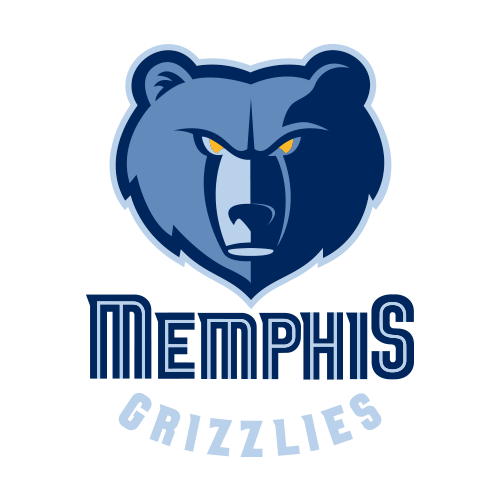 GRIZZLIES HEAD COACH DAVE JOERGER
Opening Statement:
"It was a good game. We started too slow and spotted them too many points, gambled too much, left our feet too many times on closeouts and made it too easy for them in the first quarter, letting them get 42 points. I'm really, really proud of our guys. We got 70 points in the paint; we outscored them 83-72 in the last three quarters. They got some really good young guys and can shoot it and the only difference to me was the shot making. We outscored them 70-40 in points in the paint. Fast-break points we beat them 21-12 so what can you say? Our guys are going out and competing, our guys are getting better, they're playing with a lot of heart and playing 48 minutes as hard as they can. Against a team like this I thought we fought but we came out too slow and spotted them too many points. We don't quit but it makes it a lot more difficult."
On the team's energy:
"It was okay. I thought Briante (Weber) had one of his better games since being here. I thought Lance (Stephenson) carried us, especially in the first half. He didn't get much done in the second half but they sent a lot more people at him. In a game we lose by six he was plus 11, he played 36 minutes so he had a great game."
On Jarell Martin:
"I thought he made some mistakes but he played really hard. Pro basketball is a body-on-body game more so than in college and as he learns, his athleticism will click with the speed of the game."
GRIZZLIES GUARD TONY ALLEN (10 POINTS, 4 ASSISTS)
On giving Minnesota a big lead at the start:
"Yeah personally thought the kid, Zach LaVine, got going early and caught a rhythm. When you let a guy get caught on early like that, that's a cardinal sin. You are in for a long night. He was on fire all night and I thought he lead them. Those guys followed his lead. Their rotation, one through nine, started running away with the lead and we weren't able to recover. We made a run, but the run wasn't strong enough. "
On team chemistry:
"I can't blame anything on chemistry. I don't think anyone else in the locker room would either. We just pay attention to the details and try to execute the best way we can on the fly. We understand what we are faced against right now but we have to have a short term memory in games like this. We are on to the next one with Milwaukee. They are a run-and-gun team and we have to just get ready for that."
On tough it has been lately:
"Yeah, it had been tough. I think we are a team that is built for it. We have some guys that will be coming back soon. There are 14 games left. We just have to take each game one at a time. We have to come in with great focus. I think everything else will take care of itself."
On communication within the team:
"Communication is always tough. Like I said, we learn on the fly with the new, young guys. It is going to be difficult and we understand that. Just paying attention to detail and just being ready to compete is what we need to continue to do to not have miscommunication."
GRIZZLIES FORWARD JAMYCHAL GREEN (18 POINTS, 10 REBOUNDS)
On giving up a big lead at the start:
"Yeah, I think we started out slow and that hurt us in the end. We couldn't crack that four point margin. We couldn't get stops when it counted."
On the adversity of the team:
"It's been very difficult, but it's something we need to get through. We have to fight through adversity. We are going through a lot of adversity right now. We just need to come together as a team and play hard."
On Milwaukee:
"They are a long, athletic team. We will probably switch everything and pack the lanes in. We have to run our offense and play our defense and get out in transition and run."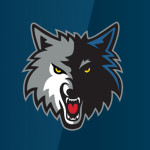 TIMBERWOLVES INTERIM HEAD COACH SAM MITCHELL:
On holding onto tonight's win:
"Well they're big, they're physical and they understand that they've lost a lot of outside shooting with some of the injuries they've had. We told all our guys before the game that with dribble penetration, they were going to throw it up and then go get it. This is the second game that we've won where we got hammered on the glass like that. I know we're small and young, and we've got a lot of guys playing a lot of minutes while beat up, but 27 offensive rebounds is tough. We're very fortunate to win the game."
On his team's execution tonight:
"We've got to rebound the ball better. Our lack of size, when we play teams that are bigger and more physical than us, it just hurts us. We don't have that one guy that can just clear out some space, and it's tough because we're small. Zach (LaVine) is a smaller two guard and (Andrew) Wiggins is a smaller small forward. That's why we tinker with playing Andrew at the two, so we can have some size out there. Our guys hung in there. That was a good win for us. That team plays hard. They're a playoff team for a reason. Even with the injuries, you've got to give them credit. They play hard, they cut hard to the basket and we were fortunate to win the game."
On Tayshaun Prince's defense:
"If we didn't have Tay(shaun), we would have been having to trap a lot more. I thought Lance (Stephenson) played a great game, but I thought Tay slowed him up just enough. Tay has been great for us all year playing defense. That's the thing we've got to have. We've got to develop some guys that come in with the mentality of playing defense first."
On Zach LaVine being defended by Tony Allen:
"We told Zach (Lavine) that Tony (Allen), to me, is one of the best one-on-one defenders. He's tough, he's physical and he knows how to play. The officials, because of his reputation, are going to give him some leeway, and I thought Zach did a good job of being shot-ready. If you are not ready to shoot the ball, you hesitate and give Tony a chance to close out, you're not going to get by him. Zach shoots the ball with ease from deep. We couldn't have won the game tonight without those shots."
TIMBERWOLVES FORWARD GORGUI DIENG (15 POINTS, 6 REBOUNDS)
On the game:
"We just played a fast game. We just got on offense better. We did a good job tonight, rebound-wise. We came out with the victory."
On rebounding:
"It's difficult, they got more possessions. Me and Karl (Karl-Anthony Towns), while we were in the first half, we cannot go block shots. One of us has to stay. If we both go, they are going to get an offensive foul because we have to play small. Me and Karl just have to make sure one of us just stays there and not go for blocked shots."
TIMBERWOLVES GUARD RICKY RUBIO (15 POINTS, 11 ASSISTS)
On the game:
"They (Grizzlies) play aggressive. They were shorthanded but the players were playing and playing aggressively. They were attacking the boards. We have to do better down there but overall, I think we played a pretty good game.
"They attack the board really hard and are aggressive. They let us play comfortably and run in the open court. I think we did a pretty good job on the five-on-five.
"We are trying, on five-on-five, box out. Like I said, they were playing aggressive"
On the lead:
"It's sometimes tougher to play with a big lead because you relax. Then, the other team has nothing to lose. They start making shots and go on a run. I think we controlled the game. After the first quarter with that big league, we relaxed a little bit. Like I said, they were playing aggressive and they made the runs. But we controlled after that."

Latest posts by Sharon Brown
(see all)