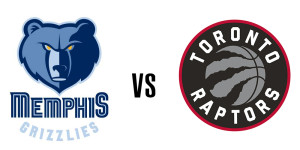 What They Said!! Grizzlies vs Raptors 02-21-16
POST GAME QUOTES
GRIZZLIES 85, RAPTORS 98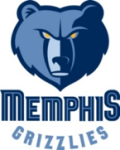 DAVID JOERGER (HEAD COACH)
On his team's performance…
"Good game, they're a good team. I'm really proud of our guys. We really battled our tails off. We keep playing hard; we're going to find ourselves in positions to win games. For having a group that's just coming together in the last 48 hours, to go 1-1 this weekend, that's pretty good. They're fighting and competing and they're doing it together. We'll get better at the technical parts of learning how to play together and what we're looking for as a staff and the shots that we're looking to get, we can get better quality shots. With that being said we had our chances tonight, we had our chances to knock down some shots that just didn't go down for us. I'm proud of our guys."
On Lance Stephenson's first game with the Grizzlies…
"He did a good job. He's trying to find his way. First run was good, middle run was okay, and last run was really good. I thought he was really good as far as when to attack. That's the whole essence of learning how to play with your teammates. We put him in the post he was effective. He is going to learn his teammates; his teammates are going to learn him and certainly the staff as well. I was encouraged. Also the spirit; the spirit is there. He's trying to please, he's trying to help his teammates and everybody is all in."
MIKE CONLEY (8 points, four assists)
On rushing shots…
"I had some rushed opportunities and later in the game I was trying to force something. I thought early on I got some good looks and those will fall, I just need to get my legs into the shot. The team relies on me to do that so I have to be able to score."
On Lance Stephenson…
"Lance looked good. He adjusted really quickly. We kind of slimmed down the playbook a little bit and just gave him three or four plays to remember, and let him in play in space."
VINCE CARTER (16 points, seven rebounds)
What will it take to get the Raptors to the next level?
"They've just got stick with it. Continue with the pieces they have and add to it and it's all about seeding and a little luck. We look at the other teams and they make it look so easy but it's still luck. You're talking about getting guys to gain experience in the playoffs, that's what it's all about first and foremost. I think once that happens everything else is easy, there's no pressure because you've been there before. So it's just going to take some time."
Is the impact you've had on Toronto basketball something you'll be able to reflect on more once you retire?
"I've realized it. I see it a lot now. I'm appreciative of my time, I know it. I can't help but read about it, I did an interview about it so I have much respect for it. I'm just glad that you guys are getting to hear my side and my appreciation about my time here, because this is where it started. Plain and simple, this is where it started."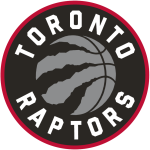 DWANE CASEY (HEAD COACH)
Were you pleased with the defense after the other night?
"I thought the defense was in the game, everyone's knees were bent, down in the stance, ready to play and out of the vacation mode I think. If you look around the league the scores have all spiked up and I say this again I think the whole league has to get used to that long week of time off and get back into game shape, get the sea legs back, get the mentality back and play basketball."
Memphis is a team that snaps you back into that pretty quick…
"If you don't you get beat up. If you don't snap back into that physicality and defensive mode you are going to get punched in the mouth. They are a grind it out team, old school. It's a game you better have your seat belt buckled up and be ready to play against that team."
Do you admire that style?
"I do, I admire it. I think that is the way the playoffs are going to be. I think it's something that is a good test for us, for our physicality, to guard a low post scorer like Zach (Randolph), three-point shooting with (Mike) Conley and (Vince) Carter and those guys. It is a good test for us."
Another strong night from Cory Joesph…
"He is playing with confidence, he is pushing the ball, and he is attacking the paint and knocking down his threes. Cory is still a growing player and we forget that. We give him credit for being in San Antonio, but again Tony Parker, (Tim) Duncan and (Manu) Ginobili were in at crunch time. So Cory is just now really being the man in crunch time for the first time in his career. He is learning, he is doing a great job and we are excited he is here. He is growing every game; he is getting better at something especially late in the game because he is in crunch time. Defensively he is a godsend."
DEMAR DEROZAN (21 points, five rebounds)
Does it feel good to the win and play good defense?
"Yes, especially against a hardnosed team like that who will grind it out. They are going to make everything tough. Tonight was a great challenge for us and we did what we had to do."
On being tied with Morris Peterson and Chris Bosh for most wins in franchise history…
"I kept seeing it on Twitter the past couple of days and that's how I really knew. It's a cool thing honestly just to be in the record books and I have an opportunity to continue growing with that. I look back on how long I've been here, through tough times; it's really a great thing."
 
KYLE LOWRY (18 points, seven assists)
On the play of Patrick Patterson…
"It's what he does on the floor. He rebounds defensively, shoots threes and he's been a good teammate and player for us".
CORY JOSEPH (14 points, four rebounds)
On the defense tonight…
"We played better defensively today. Everything was quicker. Quicker to the ball, 50-50 balls, rotations were better. We just tried to keep them out of the paint and make them take tough shots."
Is this the type of game the team feels more comfortable playing defense first?
"Yes, definitely. Whenever you suit up to play Memphis you know is going to be a grind it out game. It's the type of team they are, it's the type of team they've been for a long time, so you know you have to bring your 'A' game and be ready to lace them up and play I grind it out game."

Co Owner and Founding Editor of All Heart in Hoop City

Latest posts by Sharon Brown (see all)