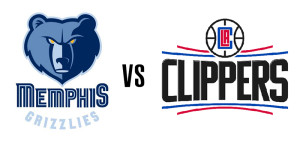 Grizzlies at Clippers: Preview
Six ways the Grizzlies can Whip that Clip
1) The Grizzlies must win the points in the paint battle. In the last meeting in late March, the Grizzlies won the battle in the paint 40-24. The paint is their bread and butter, they must look for shots in the painted area first and not settle for outside shots.
2) We must see Super Zbo again. Zach Randolph put the team on his back in the outing against the Clippers. Zbo earned his first career triple-double with a season-high 28 points, 11 rebounds and 10 assists in the Grizzlies' 113-102 win against the Clippers. The Grizzlies need a repeat performance from Zbo.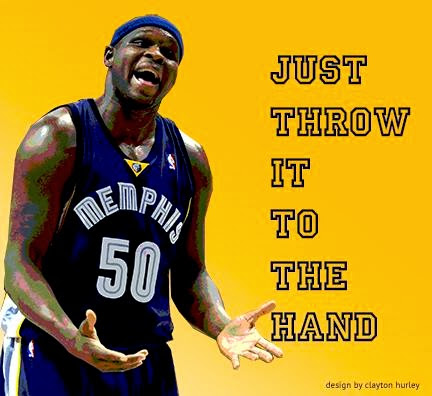 3) DEFENSE, DEFENSE, DEFENSE!!!!! The players must talk to each other on defense and not leave the Clippers open at the three point line. The lack of focus on defense has definitely been a problem. In the losses, some of the players gave up on the defensive end.  For this team, defense leads to offense. 
4) Bench production is imperative to secure a victory. I don't know who the starters will be but the bench has to continue to step up. This season the Grizzlies bench is averaging 37.6 points, 16.3 rebounds and seven assists. Since the All Star Break, they're averaging 41.8 points, 17.7 rebounds and 7.3 assists. They have been slightly better with the addition of Lance Stephenson.
5) Win the third quarter. The third quarters have been brutal to the Grizzlies most of the season. In losses, the Grizzlies are shooting 41.3 percent in the third quarter. In wins, they're shooting 46.7 percent from the field and 41.9 percent from the three point line.
6) This team must have a better offensive stride and make shots, point blank! They have to be better on the offense. Matt Barnes and Jordan Farmar must shot the ball better and give Zbo so help.
The Grizzlies must compete for 48 minutes. All that is asked of them is for them to go out there and compete!
Analysis
The Grizzlies have something to gain and definitely something to lose. Their playoffs seeding is on the line. This game will be a wire to wire battle and I don't expect either team to let up.
This team have to play for 48 minutes and be consistent on both ends of the floor. The Grizzlies must rise to the occasion and compete; the effort and focus must be there. Costly mistakes must be a minimum.
When the Grizzlies are focused and engaged especially on the defensive end, they are hard to beat. Will they be able to defend well without their defensive specialist Tony Allen, who may sit out due to a hamstring injury?
Zach Randolph, Matt Barnes, Jordan Farmar, Xavier Munford and Lance Stephenson must step up tonight. The Grizzlies MUST to find a way and just WIN!
Tip-Off
Where: Staples Center in Los Angeles, California
When: 9:30 pm CST
TV/Radio: TNT/ESPN 92.9 FM
***Stats via HoopsStats.com and NBA.com***

Co Owner and Founding Editor of All Heart in Hoop City

Latest posts by Sharon Brown (see all)