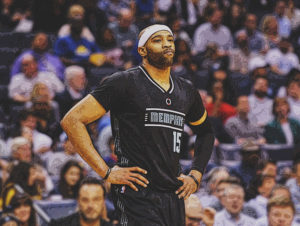 Vince Carter wins 2015-16 NBA Teammate of the Year Award
Vince Carter wins 2015-16 NBA Twyman-Stokes Teammate of the Year Award.
The award recognizes the player deemed the best teammate based on selfless play, on- and off-court leadership as a mentor and role model to other NBA players, and commitment and dedication to team.
Can't think of any better description of Vince Carter's tenure here in the Bluff City.
He's consistently shown his full dedication to the team and veteran leadership to his fellow players. This isn't limited to during the NBA season, as evidenced by Carter's presence with the Grizzlies team at the 2015 Summer League.
Whether he's on the court, on the sidelines, or in the community, Carter's exemplary character is hard to miss.
An eight-time NBA All-Star and two-time All-NBA Team selection, Carter has spent the last two seasons of his 18-year career with Memphis. Carter ranks 24th on the NBA's career scoring list (23,969 points) and sixth in three-pointers made (1,937). He finished second to the San Antonio Spurs' Tim Duncan in last year's voting for the Twyman-Stokes honor.

Carter will be presented with the trophy by 2013-14 Twyman-Stokes winner Shane Battier today,June 8 in an on-court ceremony during Game 3 of The Finals between the Cleveland Cavaliers and Golden State Warriors in Cleveland. As part of its support for the Twyman-Stokes Teammate of the Year Award, the NBA will make a $25,000 donation to Carter's foundation, the Embassy of Hope Foundation, which assists organizations and individuals in improving the quality of life for children.
A well-deserved honor for one of the greatest players of all time. Congratulations, Vince!
And now, a collection of Vince Carter awesomeness. Edited to add more awesomeness.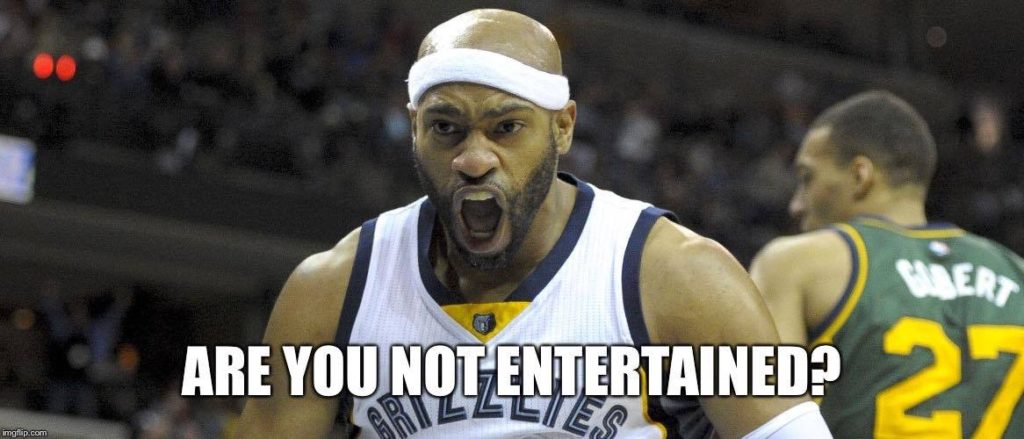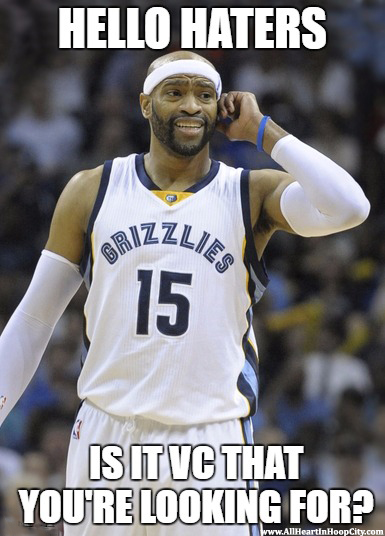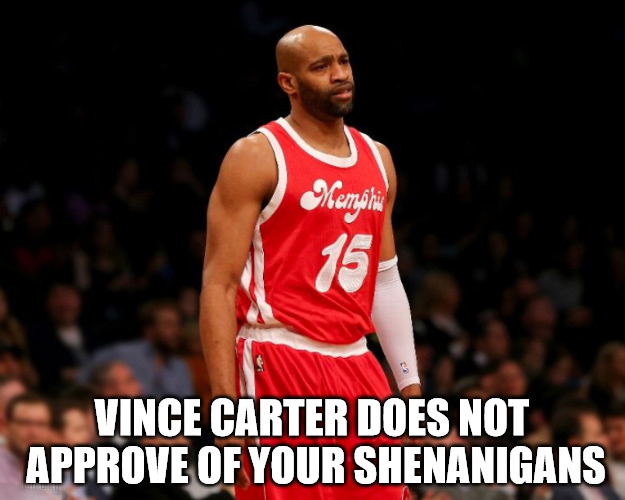 Latest posts by Aimee Stiegemeyer
(see all)