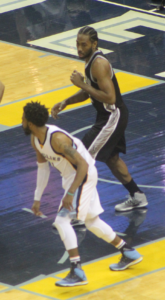 Take that for data!!
"Take that for data" was the final words David Fizdale spoke after he slammed a pin on a table during the post game press conference. Fizdale was livid about the officiating and rightfully so.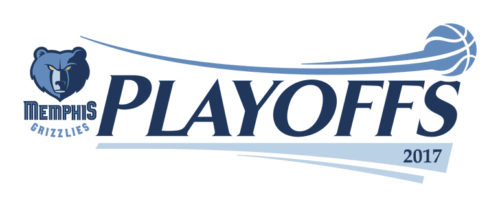 The free throw discrepancy was a major thorn in the side of the Grizzlies.  Just let this sink in, Kawhi Leonard (19-for-19) attempted more free throws than the entire Grizzlies' team. From the charity stripe, the Grizzlies went 13-of-15 while the Spurs connected 31-of-32 from the line.
Some are saying David Fizdale went on one of the greatest rants ever:
"It's unfortunate that I have a guy like Mike Conley who in his whole career has zero technical fouls and just cannot seem to get the proper respect from the officials that he deserves. It was a poorly officiated basketball game. Zach Randolph, the most rugged guy in the game had zero free throws yet somehow Kawhi Leonard had 19 free throws. First half, we shot 19 shots in the paint and we had six free throws. They shot 11 times in the paint and had 23 free throws. I'm not a numbers guy, but that doesn't seem to add up.

Overall, 35 times we shot the ball in the paint, we had 15 free throws in the game. They shot 18 times in the paint and had 32 free throws. Kawhi shot more free throws than our whole team. Explain it to me. We don't get the respect these guys deserve because Mike Conley doesn't go crazy, he has class, and he just plays the game. But I'm not going to let them treat us this way. I know Pop has pedigree and I'm a young rookie, but they're not going to rook us. That's unacceptable; that's unprofessional. My guys dug into that game and earned the right to be in that game and they did not even give us a chance. Take that for data."
Here's the actual video:
David Fizdale just hit that perfect combination of truth, passion, and a damn fine catch phrase that rewrote every game story.

— Rob Mahoney (@RobMahoney) April 18, 2017
After being down by 26 points in the first half, Coach Fizdale made an adjustment by inserting Zach Randolph and James Ennis, III in the lineup to start the third quarter. And it paid off! They outscored the Spurs 28-19 to make it a game.
Grizzlies cut the lead to four at one point in the fourth. Ultimately, the Spurs were able to stop the bleeding and win the game. The Grizzlies would not lay down without a fight and hopefully it will carry over to Game 3 in Memphis. 
Meanwhile, Conley had a better outing by leading the Grizzlies with 24 points and eight assists. Zach Randolph finished with 18 points, 10 rebounds and three steals. Both made a complete shift from Game 1.
Moving forward, it is imperative for Mike Conley, Zach Randolph and Marc Gasol to be productive all at the same time. Gasol had a poor shooting night and went 4-of-15 from the field while scoring only 10 points. The Grizzlies are due for Wendigo, Clutch Conley & Zbo Forever to make their presence known. 
Quotables
Grizzlies Guard Mike Conley:
(On the team's second half play…)
"That was the way that they were playing in the first half. We took it up another level in the second half defensively and physically, which is what we need to do from the beginning."
(On if the team will take momentum into Game 3 from their second half play…)
"Yeah, I think that second half showed our team just how hard we need to play and what we need to see ourselves as. To beat a team like the Spurs, you have to play consistent basketball like that for four quarters, and we haven't done that. We've played two good halves on the road. We need a full game, and that second half tonight was promising."
(On the large number of fouls called on the Grizzlies…)
"We have to stop fouling, first off. We're going to stay physical, we're going to stay playing through the calls, that's who we are. We don't make excuses; we find a way. One way or another, we're just going to keep playing through it regardless."
(On the effect Coach Fizdale's passion has on the team…)
"Coach believes in us. I think that's why he was so upset tonight. He believes that this team can do a lot of great things. When we play as hard as we did tonight emotions are going to be high, and whether there's questionable calls or not, he's in the game. Mentally, he's going to push us. He's going to show how much he cares about winning whether it's yelling at the ref or yelling at us on the bench. He gives us confidence in that way."
Up Next
Welcome to Grindcity!! The series shifts to Memphis and will be held in the Grindhouse. Game 3 tip-off on Thursday at 8:30pm CST.

Latest posts by Sharon Brown
(see all)