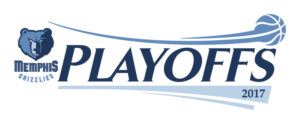 Real Talk: They're not gon' rook us in Memphis!!
As the series shifts back to Memphis, the ladies at AHHC will tackle four questions going into Game 3 for the Grizzlies. The Spurs held serve and lead the series 2-0. Joining this session will be Carmen Patton, Elizabeth Smith, Tabitha Scott, Aimee Stiegemeyer and Sharon Brown.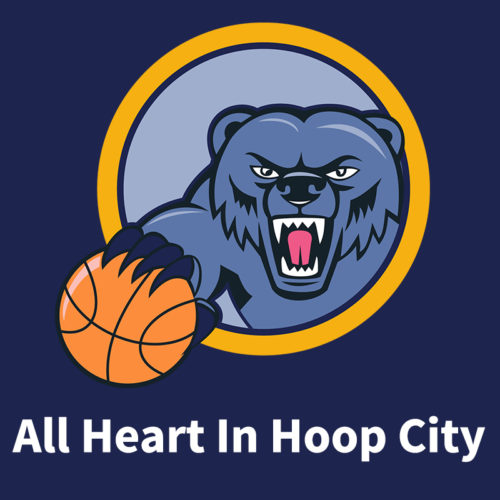 1. What was your reaction to Fizz's legendary rant?
Carmen: I could tell he was rightfully upset when he started talking. So, at first I was just listening to him. Then, it became like the "Amen Corner". I sat in my living room saying tell 'em Coach; Preach Coach. I admittedly didn't even hear "Take that for Data!" on the live view because I was way too hyped for "They're Not Gon Rook Us!" I wrote about how much I liked Coach when he first came.  That view hasn't changed. Look for me in a "They're Not Gonna Rook Us" shirt at Game 3.
Aimee: I hollered. Loudly. If you can watch that and NOT get fired up, you probably aren't from Memphis.
I remain firmly convinced that David Fizdale was the smartest offseason move the Grizzlies front office made, with the exception of re-signing
Mike Conley
.
Oh yeah, and I made a t-shirt
here
.
Sharon: I called it after the game was over. I knew Fizz and/or one of the players were going to go off. Fizz took one for the team. I loved every minute of it. In my opinion, his comments galvanized the team, this city and a LEGEND was born. It is probably great for the players to know the coach has their backs.
Also, that rant was what the fans needed to hear. Many are pumped and excited. Fizz gave them hope even after a loss. Memphis vs ERRRBODY was felt in Fizz's summation. He truly became a Memphian during that rant and it was felt by the fans. Take that for data!!!
Tabitha: There is a reason it's already legendary. It was nice to have a coach get up there and speak the truth. In a league where a sufficient level of whining, acting, and being coined an "All-Star" change how referees make calls, that rant was long overdue. The time a team spends at the free-throw line should not have as much indication on the game as it currently does. Players have made an art of achieving half or more of their points there. Fizz's rant can also be exactly what the team needs to bind them together and bring out the heart we all know they have. It's obvious it has already started to do just that.
Elizabeth: PREACH COACH! With that simple rant, Fizdale cemented himself into the culture of the team, the city, and the heart of the fans. The team and fans needed to know that he was behind them all the way. He earned that trust and the legend status it brought him. With a few words, he got the whole fanbase excited about this series regardless of the way that it shakes out in the end. The city, the fans, and the team are engaged again. The fact that Fizz put that all out there in support of his guys knowing he was getting a hefty fine made me smile. I don't think it was exactly calculated, but he definitely had the determination to get his point across and he did that with flying colors. Nothing like a rivalry, even if it's against the refs, to make things fun again!
2. Will the adjustments by Fizz in Game 2 by inserting Zach Randolph and James Ennis, III in with the starters remain successful in Game 3?
Carmen: I think it possibly works and looks even better with Gasol in sync. I admittedly like Randolph with that second unit because it gives this team a legit scorer in that unit. However, I also liked how that unit looked coming out in that third quarter. Playoff rotations are typically shortened anyway. Whatever rotation is efficient on both ends of the court, roll with it.
Aimee: I sure hope so. We need that second half Grizzlies team from Game 2 to show up tonight. Get the offense going by tightening up the defense.
Sharon: I will think he should go back to the line-up who were instrumental in the comeback. Zach Randolph and James Ennis, III should be inserted in the starting line-up. Both Randolph and Ennis worked well with the starters and were efficient on both ends of the court. Truly, I believe this will the Grizzlies the best chance to win. Plus, Marc Gasol and Mike Conley have to get going on offense simultaneously.
Tabitha: It will if Ennis III plays with the same tenacity. I truly believe that Zach Randolph brings that intangible feeling of grit to the court with him, so he will always bring success to the court.  It is beneficial to allow him to come off the bench and be injected where he is needed the most. Ennis III was the only player with a positive efficiency rating and gave the Grizzlies an option since Green was not having his best night. If it's working I think Fizz will continue to work it. I like that about him, he isn't incessantly committed to finishing the game with the starters who started it. However, the adjustments won't make enough of a difference if the remainder of the team doesn't carry the weight as well.
Elizabeth: That remains to be seen. I believe Zbo and Ennis will likely start, but what will that do to bench production? They did seem to have a chemistry that worked at that point in time. I do believe that adding Zbo to the starting lineup brings a level of toughness that is missing with Tony Allen out and I like Ennis far more than others seem to. Who knows what will work again? We all know Pop is the master of adjustments (and you know he's looked at that second half and schemed since it started), so we'll see how it goes.
3. What bench player should provide production from the bench?
Carmen: Troy Daniels has to start scoring.  This team needs him to fight through the Spurs defense and shoot lights out, and he has to not be a defensive liability when he's on the floor.  They also need Andrew Harrison to be able to effectively facilitate and provide relief for Mike Conley so that he can keep his legs fresh.
Aimee: It would be a great time for Troy Daniels to get hot from beyond the arc. Always love Vince Carter doing work on the offensive end, and maybe we could get some lobs to Brandan Wright too? I'm just saying.
Sharon: Most definitely the Grizzlies are in dire need for someone to shine off the bench. Troy Daniels is my most likely candidate. All he needs is for one three to drop to build his confidence. When Daniels gets going, it trickles down to everyone else. I am predicting for Daniels to connect on three or more three point shots.
Others players must produce as well to give the starters adequate rest. But production or not from the bench, this situation is crucial for the Grizzlies.
Tabitha: Can I just say errbody?  I know that is a broad statement, but Troy Daniels nailing a clutch three-pointer and Brandan Wright getting his down low is what we will need to keep the momentum going. To beat the Spurs the Grizzlies must get production from every single player on the court.  Memphis' bench is pivotal to maintain the game flow and momentum cannot fall off when they come into the lineup.
Elizabeth: Is EVERYBODY a good answer? Troy Daniels regaining his shot would be huge for the Grizzlies. We also need Andrew Harrison to allow Mike Conley to get more than 10 minutes of rest. I'm not as down on Harrison as the popular opinion seems to be, but with the likes of Tony Parker and Patty Mills up against the rook, it's going to be a battle for him to show his worth. Towards the end of Game 2 the Grizzlies that started the 2nd half were gassed. The bench will be key in helping alleviate that in Game 3.
4. Who wins Game 3?
Carmen: After that rousing rant from my BFF in my head Coach Fizdale…the Grizzlies better win!  Seriously, Grizz win, rant or not.
Aimee: My heart says Grizzlies. My head says Grizzlies, too. If they make the proper adjustments and keep up the effort for the whole 48 minutes.
Sharon: Hopefully, the Grizzlies will come out with fire in their bones and itching for a scratch. A win is unequivocally needed for them to have hope of winning this series. Going down 3-0 to the Spurs will be a crushing blow and Fizz's rant would be for nought. The players should win it for themselves, Fizz and this city. The Spurs need a proper welcome to #GrindCity.
Tabitha: It damn sure better be Memphis. After walking away 2-2 for the season series against the Spurs there is absolutely no reason this team can't get it together. I have  no intention of  watching  them  get  swept out by the  Spurs in  the first round. Yes, it has been a tough start. As usual Pop has made the adjustments he needed to keep the Grizzlies down but that can't be the whole narrative of this series. Memphis has the ability to dig deep, make their shots, be defensively present, and play as a team. To score 82 points in both of the games is frankly embarrassing.
Elizabeth: The team has the city of Memphis behind them. They have the backing of their coach who isn't afraid to piss off the league and stick up for his guys. The fans will be rowdy and give the refs an earful all night long. On our home floor with emotions running high, I think the Grizz will squeak out a win tonight. #BelieveMemphis


Latest posts by Sharon Brown
(see all)