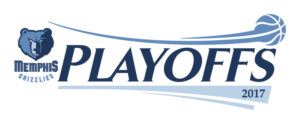 The Spurs smash Grizzlies, 111-82
What a Spurs smash!! The Spurs did what they do best, won a basketball game in a decisive fashion.
"They just got after us; they upped their pressure," David Fizdale said. "They forced other guys to handle the ball. We went over it, we expected it, but we just didn't respond well to it. I thought Mike [Conley] missed some "chippies" in there in the paint. But give them credit; they really turned the game around defensively against us."
He added, "They forced us into tough situations in that third quarter and they got out running. They broke the game open in that third quarter."
Marc Gasol became the X-factor
Big Spain came to play last night. Gasol finished with 32 points (11-of-18 FG, 3-of-3 3P), five rebounds, two assists and two blocks.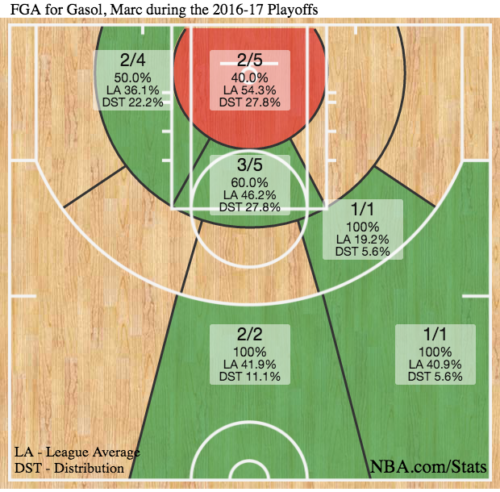 He was aggressive from the start. "There is no reason to hold back anything, it is the playoffs," said Marc Gasol about his performance.
He continued, "I was lucky enough to start the game very efficient and getting good looks, but it is not about that. It is about how we feel as a team. It is how we execute, how we defend as a team. It is not about one guy or the other. Obviously some guys are going to take more load offensively and more responsibility, but it's not about two, three, or four guys. It's about all of us; ten, twelve guys that are in rotation have got to be reliable to do their job as a team."
What happened to the rest of the Grizzlies? 
The Spurs managed to outscore the Grizzlies 62-33 in the second half. As mentioned earlier Gasol went 11-of-18 from the field, however the rest of his teammates went 20-of-61. That is unacceptable!!
Mike Conley started the game off great with a perfect 4-of-4 from the field, then he went absolutely cold. For the rest of the game went 1-of-10 from the field and finished 5-of-14 overall. The Spurs did a good job of taking him out of the game. Captain Clutch finished the game with 13 points, seven assists, five rebounds and three steals. No other starter for the Grizzlies shot more than five points.
Conley has to produce offensively in order for the Grizzlies to have a chance in the series. Coach Fizdale talked about what he team can do offensively, "We have to get Mike [Conley] going. Without Mike having a big series this won't be much of a series; we understand that. Then we have to find a third scorer whether it's Z-Bo [Zach Randolph], [Troy] Daniels, Vince [Carter], or a little bit of all three."
Yes, someone other than Marc Gasol has to show up in order to win a single game against the Spurs. Mike Conley knows he has to do better and so does everyone else: "It is a team game. We are going to need everybody. I have got be better," he said. "I am going to be much better next game. We understand we need our bench guys to do the same. We need everybody on the same page, and we need everybody aggressive and confident."
Zach Randolph also had a disappointing outing. Zbo finished with six points while shooting 23.1 percent from the field (3-of-13). He also knows he has to do better but losing like that is frustrating. He said, "We've got to get one. The series is not over with. We have to make adjustments."
What adjustments can be made?
The Grizzlies need better production from everyone other than Marc Gasol. It has to be a team effort. Mike Conley and Zach Randolph have more aggressive and confident to put their impression on the game. Those two really have to get going, if not it will be a very short series.
The Grizzlies bench was outscored 39-25. Andrew Harrison was the lone reserve to score in double figures with 10 points. Troy Daniels and Brandan Wright contributed zero points while James Ennis only had two.
A hero has to emerge from the bench. This is no time for them to lose confidence. No excuses, all the players in the game need to contribute offensively. They were punched in the mouth in Game 1. For game 2, which Grizzlies team will show up? Hopefully, the one with more fight and fortitude.
Up Next:
Game 2 — Monday: at San Antonio, 8:30 p.m.
TV: Fox Sports Southeast/TNT
Radio: 92.9 ESPN

Latest posts by Sharon Brown
(see all)