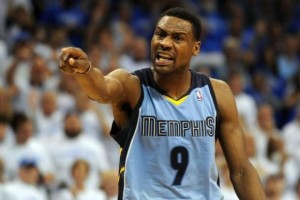 MOM…Tony Allen's on the Phone
Chances are if you have a student in the Shelby County School System, you received a call this morning from Memphis Grizzlies guard, Tony Allen.  The Grizzlies have partnered with SCS to help combat truancy.  September is Attendance Awareness Month in Shelby County.  So, it's only befitting to kick the month off with a call from The Grindfather encouraging youth to grit and grind at school.
The program, aptly called Represent Everyday, is a partnership between SCS, the Memphis Grizzlies, District Attorney Amy Weirich, Seeding Success, and County Mayor Mark Luttrell to stop truancy in Shelby County Schools.  Records indicate that 22,000 students missed 10% of the school year last year.  To encourage attendance in schools, the Grizzlies have pledged to give away tickets to games, free dinners and autographed photos.  Additionally, schools that have high attendance could receive a surprise visit from Memphis Grizzlies players.
For someone trying to get that last little bit of shut eye before starting the day, that early morning Grit and Grind call from Tony Allen might have been a rude awakening.  However, looking at the bigger picture, this is a great effort by the home team to encourage Shelby County youth to be excited about attending school.  I'd certainly get to work a little bit earlier if you told me that Mike Conley or ZBo might be hanging out next to their posters in my cubicle.  Hopefully this is the catalyst to a successful effort at combating truancy in the area.
Click here to hear the audio from this morning's call.
**Sources WMC Action News 5**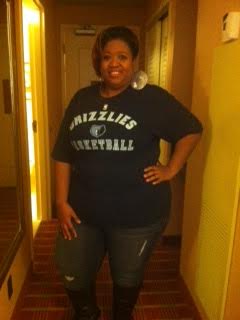 Latest posts by Carmen Patton
(see all)