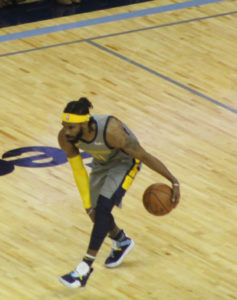 In Shy's Corner: The Return of Captain Clutch
The return of Captain Clutch was the highlight of the Grizzlies victory over the Philadelphia 76ers on Saturday night at The Grindhouse. Memphis is 5-0 at home. This was a fitting victory on Grind City Wrestling Night. 
Mike Conley put the team on his back and it paid off good. Conley really hasn't been himself shooting wise since his return from injury. The Ohio State alum missed 70 games last season due to an Achilles injury. During the first 10 games of the season, his shots weren't falling as they normally would.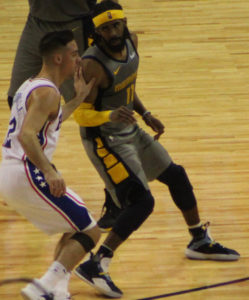 Like Stella, the 6′ 1 guard got his groove back. He told the reporters after Saturday's game, "Sometimes you've just got to make the tough call and tonight [J.B. Bickerstaff] asked if I wanted to come out at the five-minute mark in the fourth and I was like 'no.'
That's the Mike Conley, Grizzlies fans know & love.
Conley continued, "Normally, I would say yeah, just give me a minute and I'll come back in, but with the way the game was going, I just felt like I needed to be in. Some games I do that and some games I don't, but it was just feeling out the game."
Being in game shape and rust has played a part in his lack of execution and ability to stay in games for a long period of time. The strong play of his backup Shelvin Mack has also been a factor as well. Mack's play has allowed Captain Clutch to get ample rest.
"It was very important for me, one, just to show myself I can do it because I've been struggling just trying to get back in full game, 32-minute, 35-minute game shape," Conley said. "But to be able to stick through the whole fourth and stick through the whole overtime and know I can get through it and my teammates can get me through it and we can pull out a win, it just does a lot for the confidence going forward."
Captain Clutch scored 13 points in the third period while going 6 of 8 from the cup to help the Grizzlies overcome a 16 point deficit. He who entered the game shooting less than 40 percent from the field but was able to go 12 of 24 on Saturday night.
Garrett Temple had high praises for his teammate after Saturday's win, "We need him to score. We need him to be aggressive and he's been that, Temple added. "You know, he missed a whole year guys. We need him to continue to be aggressive. He had some big shots for us, just getting to the rack and playing like Mike Conley does."
The Grizzlies are known for playing down to their opponents. This is not to say the Sixers is not a good team. However, on Saturday night — it was a tired and short-handed team that was on the second night of a back to back that went to overtime and had only nine available to play to a trade for Jimmy Butler.
This past Saturday night, Mike Conley put the team on his back. He led all scorers with a season-high 32 points and had six assists. This was Conley's highest scoring total since posting a franchise postseason-record 35 points on April 22, 2017, in the first round of the 2017 Playoffs against San Antonio.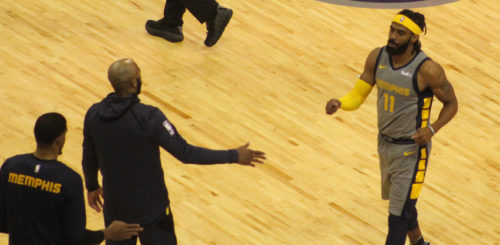 When it was over, Mike Conley led the Grizzlies to a 112-106 overtime victory against the 76ers. And he let everyone know, Captain Clutch was back!

Latest posts by Sharon Brown
(see all)