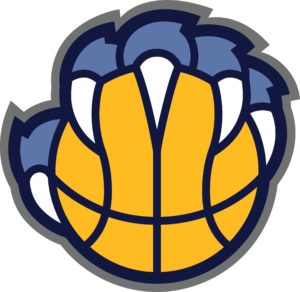 Grizzlies defense shine as Memphis take down Trail Blazers 92-83
Grizzlies defense shines as Memphis take down Blazers 92-83
The Grizzlies held the Portland Trail Blazers to a season low 83 points. Going into the game, Portland was averaging 112 points per game this season. The Grizzlies stifling defense prevented the Blazers from getting into a groove late in the second half.
Memphis' defense locked up Portland offense in the second quarter in which the Blazers only managed just 14 points. The Beale Street bullies restricted the Trail Blazers to 32-for-87 (.368) shooting in the game.
Blazers coach Terry Stotts credited the Grizzlies defense. "We had a really good first quarter — the rest of the three quarters were a grind," Stotts conceded. "We had trouble scoring. Part of it was their defense. I thought our offense never really got on track after that first quarter."
Stotts continued, "They're physical and they're smart. I think Mike Conley is an excellent on-ball defender. He's difficult to screen, he fights through screens, pick-and-rolls. Marc Gasol is a Defensive Player of the Year. Noah [Joakim Noah] was a Defensive Player of the Year as well, I think. So I think those guys, those veterans set the tone for the rest of the group. They take a lot of pride in it as well."
All Star guard Damian Lillard gave props to the Grizzlies' stingy defense as well. Lillard said, "They just grind on you. They played physical and are a good defensive team. They are always there. They come out aggressive to see what they can get away with. Aggressive teams usually get the benefit of the doubt."
Lillard was limited to 14 points off of 4-of-18 shooting. It wasn't a good night for the California native.
Bench play
The Grizzlies bench set the tone for the night after erasing an 11 point deficit after the first quarter. MarShon Brooks and JaMychal Green combined for 25 of the second unit's 38 points. Blazers bench only produced just 15 points.
Grizzlies coach, J.B. Bickerstaff applauded the contributions of MarShon Brooks and JaMychal Green after the game. Bickerstaff proclaimed, "That was the key to tonight's game. We got off to a slower start, but those guys came in and (JaMychal) were all over the place. MarShon was able to get his shots and create opportunities."
Bickerstaff added, "At any moment, when we need guys most, they're willing to step up. They have the skillset. JaMychal is a starter in the NBA. His productivity shows that and his skillset shows that. He's just doing something that is best for the team right now. And I couldn't appreciate him more for that."
"We just wanted to come out there and play with a lot of energy. We got off to a slow, sluggish start, added guard MarShon Brooks. "Our first unit got off to a sluggish start and that's why we've got 12 players ready to play. We came out there and just tried to bring some energy into the game. They followed up and finished for us."
Captain Clutch and JJJ
Mike Conley and Jaren Jackson, Jr. were the only Memphis starters in double figures for the night. Conley scored 10 of his (team-high) 23 points in the fourth quarter and played exceptional defense on Lillard down the stretch. The Ohio State standout has scored now 20 or more points in 14 games this season.
Jaren Jackson Jr. continues to amaze all in his rookie season and last night was not exception. Jackson's play in the final frame were crucial for his team.
That shot basically sealed the deal for the Grizzlies much needed win. Jackson Jr. ended the night with 14 points, six rebounds and two blocks.
Bickerstaff had plenty of great things to say about Jackson Jr. after the game:
"I think he made critical plays at crucial times. I think that was more so important. He hits that big three late in the fourth. There's no reason, because we have this shiny new toy, that we expect it to be a finished and a rushed product. There's no reason to rush where Jaren is headed. He's going to be a great two-way player. I genuinely believe that his peak, he's going to be a top five two-way player in this league for a long, long time. But doing it the right way, he's going to have some bumps and bruises now. We're holding him accountable, (because) it will be the best thing for him in the future. We are covered at that big spot with Marc and JaMychal and with Joakim (Noah) now, so we can be patient with (Jaren).

I think we should temper the expectations, but there's no reason to rush it. He's going to have flashes of greatness, because he is a special player. But we're going to go about it the right way. And the great part about it is that he's on board. He knows that it is not going to be easy. But for him, defensively, the ability he has, he has to set himself to a higher standard. The mistakes he's made, he has to learn from those. But him learning and taking those bumps and bruises now, and being held accountable for those things, next year or five years from now, it's going to make him a much better player. And that is what we're expecting out of him as a franchise cornerstone."
Next Up
The Grizzlies will host Dwyane Wade's last game in Memphis on Friday, December 14th. Tip-Off at 7pm, CST.

Latest posts by Sharon Brown
(see all)