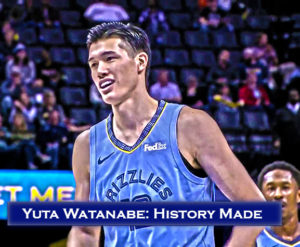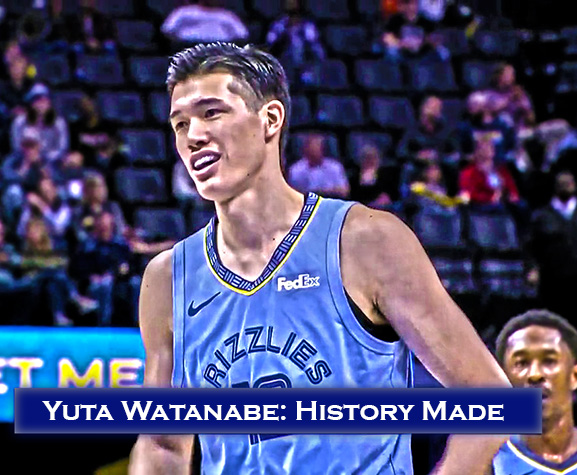 Grizzlies Make History at Home Against the Suns
There were many highlights in the Grizzlies walloping of the Suns, but arguably the most meaningful point of the game came in the closing minutes.
On October 27, 2018, Yuta Watanabe became the second ever Japanese-born player to play in the NBA. 
Until Saturday night's game against the Suns, there had only been one other Japanese-born player to play minutes in the NBA.
On November 3, 2004, a point guard named Yuta Tabuse became the first ever Japanese-born player to play in a regular season NBA game. Tabuse played in the 2003 Summer League for the Dallas Mavericks, and attended training camp for the Denver Nuggets, but he was waived by Denver before the start of the season. He would spend the 2003-04 season overseas but he landed a spot on the opening night roster for the Phoenix Suns in 2004.
Yuta Tabuse scored 7 points in his NBA debut, making league history, as well as headlines back home in his native Japan. Tabuse was ultimately cut from the Suns roster a few weeks later after having played just four games, but his appearance was historic nonetheless.
It seems fitting in a way that when the league finally saw another player of Japanese descent take the court in an NBA game nearly 14 years later, he was playing against the team that had cut the first one.
Here's a clip of history being made:
While the two free throws that Yuta Watanabe shot (and made) in those final minutes were in no way a deciding factor for the Grizzlies victory, they represented something far bigger than a single game win.
They represented a win for an entire nation, as well as inspiration for a new generation of Japanese basketball players.

Latest posts by Aimee Stiegemeyer
(see all)