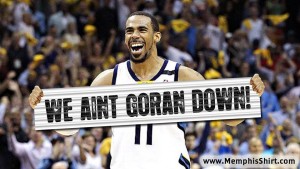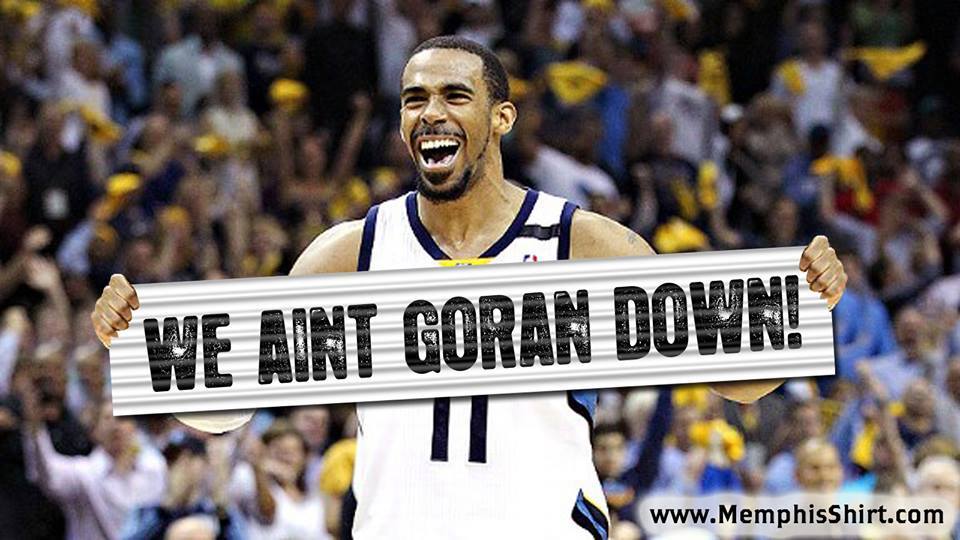 Game Preview: Grizzlies v. Suns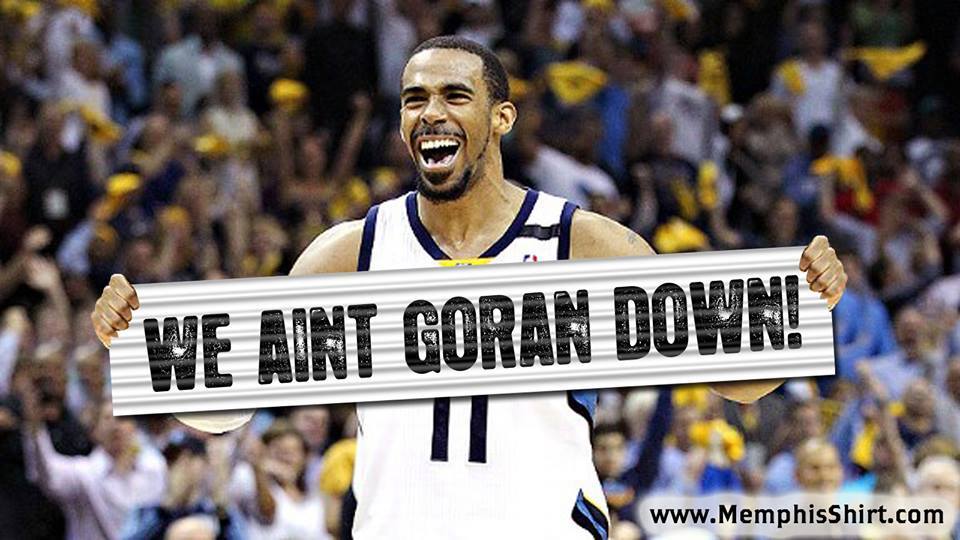 Image by Alec Wilson of Memphicity Design
The Grizzlies will take on the Phoenix Suns tonight at 8pm at the U.S. Airways Center. The Grizzlies have been one of the best teams in the Western Conference starting out the season with a historic 4-0 and look to stay undefeated. The Suns have started the season 3-1, including a key win over the San Antonio Spurs. Their only loss was against the Utah Jazz on November 1st.
A highly offensive team will take on one of the best defensive team in the NBA. It should be good game to watch.
Key Match ups
Grizzlies should win the front court match up with the dynamic duo of Marc Gasol and Zach Randolph. Historically, Zach has had his way with Phoenix. In the last 7 games against the Suns, Zbo has averaged 24 points and 13 rebounds. Zach has had a double double in all four games played this season and is one of the NBA's leader in that category and will more than likely have another one tonight. Gasol is playing at an All-Star level this season averaging 22.5 points per game. Phoenix doesn't have the best bigs to stop those two. Looking for both Zbo and Gasol to have more than 20 points in this game.
Phoenix back court will give us problems. Goran Dragic has played extremely well against the Grizzlies. In the last four games against Memphis, he has averaged 21 points, 6 assists and 2.3 steals. Eric Bledsoe only played against the Grizzlies 2 games last season due to injury but he caused us issues defensively in the past.He just does things that might not show up in the box score. He averaged 11 points in the last 2 outings.
Will Mike Conley play?
Conley has an ankle injury and we just don't know how bad it is. Conley seems to struggle against Dragic, so with him being injured it's a major cause for concern. Yesterday, Grizzlies signed guard Kalin Lucas who participated in Summer League, training camp and preseason with the club before being waived Oct. 25. Lucas may have been brought in to back up Beno Udrih, who may start if Conley can't go due to his ankle.
Courtney Lee is returning 
Courtney Lee is expected to be back in action tonight. He missed 2 games due to the NBA concussion protocol. He was inadvertently hit in the head with Roy Hibbert's knee during the Pacers game. In 2 games played this season, Lee is averaging 13 points a game. Coach probably should put Lee on Dragic defensively since Conley's ankle is a factor.
How effective will the bench production be?
Grizzlies bench
Grizzlies bench has struggled but it's getting better. Will the real Grizzlies bench please stand up? No player on the Grizzlies bench has scored in double digits this season with the exception of Tayshaun Prince who started against the Pelicans the last game due Courtney Lee's absence from the starting line-up. Prince scored 14 points and had 5 rebounds. The bench has been outscored by the opposing team in 3 out of the four games played this season. Beno Udrih and Vince Carter has played slightly well consistently. The best game Quincy Pondexter has played was against the Pelicans. The backup big men of Jon Leuer and Kosta Koufas has been a disappointment so far this season. More on that later.
The bench is missing a key player in Nick Calathes who is out on suspension for violating the NBA's substance abuse policy. If I am not mistaken, Calathes should be back on November 23 for the Clippers game.
Jordan Adams and Jarnell Stokes hasn't seen much playing time this season. If Leuer and Koufos continue to struggle, I predict we will see both of them soon.
Suns bench
Two players on the Suns bench should be a cause for concern. Gerald Green and Isiah Thomas have been playing very well. Last night's game against the Lakers at Staples Center, Green and Thomas combined for 48 points; Green with 26 and Thomas scored 22 of the bench. Thomas had a game high 9 assists while playing 31 minutes. Thomas and Green have been outplaying some of the Suns starters.
The X-Factor: Grizzlies back-up big men
Jon Leuer has been playing some awful basketball as of late. He is 1-12 in field goal percentage this season and is averaging a resounding 1 point per game. It seems as he has lost confidence in himself. Tonight will be the night he is likely to break out of his funk. He had one of his best games to date against Phoenix last season in December. Marc Gasol and Zach Randolph were out due to injury that game. Leuer played 30 minutes, was 10-13 and scored 23 points along with 9 rebounds and 3 blocks. That was the Jon Leuer game. Grizzlies need Jon to have better production.
Kosta Koufos hasn't fared any better than Leuer offensively; he's also averaging 1 point per game. It seems like Leuer's funk is contagious and has passed it on to Kosta. He's been ok rebounding in the last four games though. Kosta needs to start playing better on both ends of the floor. Marc Gasol can't continue to play 40 minutes a game each night. Kosta should be able to break free and score in double digits tonight against the Suns. Looking forward to seeing an aggressive Koufos!
Analysis 
Grizzlies should be 5-0 after tonight's game. Marc Gasol and Zach Randolph should be like Muhammad Ali and Mike Tyson against the Suns. I am expecting Tony Allen to shut the water off on whomever he guards. This should a good game for the bench to get their shine on. I anticipate Jon Leuer and Kosta Koufos to have a better game. This may be a grind it out victory but I expect Grizzlies to pull it off because the grind don't stop!

Latest posts by Sharon Brown
(see all)