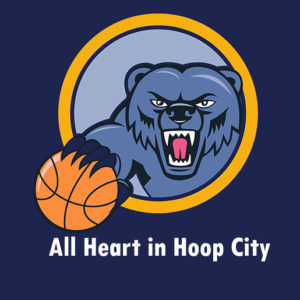 All Aboard the Idle Speculation Bus: Head Coach Edition
What a long strange trip it has been this week in Grizz Nation. Just when it looked like we were heading into an uneventful off-season, the sudden departure of Jason Levien and Stu Lash and what now appears to be the inevitable departure of Dave Joerger, this summer is shaping up to be anything but boring.
The last few days have brought all manner of unsubstantiated rumors out of the woodwork, with most of them revolving around possible candidates for the position of head coach. The names being thrown out range from the predictable (Lionel Hollins) to the preposterous (John Calipari), with a few prudent choices thrown in for good measures, such as George Karl or Jeff Van Gundy. With the obvious exception of Calipari, a strong case could be made for any one of them as a good fit for the job.
But join me for a moment on the idle speculation bus, as there is another name that comes to mind that so far no one seems to be mentioning.
If we are about to bring in our third head coach in as many years, coming on the heels of the two most successful seasons in franchise history, it is time to set our sights a bit higher. We need a coach with a proven record that can come in and assume a leadership role from day one, someone who can develop players and maximize their potential. A veteran coach with championship experience, one whose record speaks for itself.
There is someone that meets all those requirements, and his name is Doc Rivers.
Right now it seems like it would be a long shot, but Rivers has already publicly stated that he would not return to the Clippers next season if Donald Sterling was still the owner. All signs are pointing to Sterling dragging this out in court for as long as possible, and he has the resources to do so. That it will take longer than the off-season is a very real possibility at this point.
The way the last couple of months have played out in LA and, with the uncertainty that remains surrounding the franchise in both the short and long term, a move to a smaller market where Rivers can resume his focus on coaching could be very appealing.
Watching Doc in the media these last few weeks, he looks very tired, and understandably so. The situation in LA is shaping up to be way more than what he signed up for, and a well-timed offer from another viable contender could be just the catalyst he needs to disentangle himself from the whole mess.
Rivers has a proven championship record and an established history with TA, both things that would be very beneficial to us in our pursuit of a ring. His experience and expertise could be just what we need to take our already very talented team to the next level.
If Dave Joerger is out, making a move to bring Doc Rivers to Memphis would be a very smart thing for Pera to do. With things still very much up in the air in LA, now is the perfect time to make an aggressive attempt to bring Rivers to the Bluff City.
It would certainly be a step in the right direction towards bringing some stability back to the organization and a sign that Pera is truly serious in his intent on being able to raise a championship banner in the Grindhouse.
Now then. Wasn't that a fun thought exercise?
None of these things will actually happen, but this scenario still makes more sense than the idea of John Calipari as Grizzlies head coach.

Latest posts by Aimee Stiegemeyer
(see all)