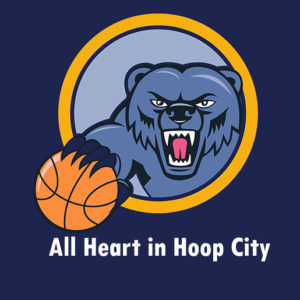 The State of the Memphis Grizzlies
A major shake-up has taken place within the Grizzlies front office. Jason Levien is out as CEO and Stu Lash is out as director of player personnel. Chris Wallace will actively resume his role as team GM and will be in charge of basketball operations. Speculation is abundant for this sudden departure of Levien and Lash. Everyone is in utter shock!! The team released a statement as follows, "Our franchise has made tremendous strides over the last few seasons and we thank Jason for his hard work and dedication and wish him nothing but success in his future endeavors. Rest assured that we remain as committed as ever to bringing a championship to this great city and we are confident that when the new season begins our fans will be excited about both our roster and the direction of our organization."
There are many unanswered questions we are left to contemplate:
Will this decision have an adverse effect on the franchise going forward?
How will this affect the Grizzlies pick in the draft?
How will Zach Randolph's status with the team change since he has a player option in the upcoming season?
Will there be another major shift in management?
Will there be a coaching change?
How will this affect the current players under contract?
What will happen in free agency? Will Mike Miller, James Johnson or Beno Udrih re-sign with the team?
How will this affect the Memphis Grizzlies relationship with the City of Memphis?
Last year when Lionel Hollins's contract was allowed to expire, we all had some of the same questions. I don't know what the future holds for the Memphis Grizzlies front office. I will not speculate but I will say, I believe in the guys who are a part of this team! I believe in Mike Conley, Tony Allen, Marc Gasol and Zach Randolph. Whatever happens with management these guys will go out there and give their all for this team and for this city. This team has dealt with so much adversity over the years and they still managed to make an impact on the league. Let's not let the uncertainty of the team management situation get us down. Let the speculation run its course. I understand the fear of the unknown and doubt.  For the players the GRIND won't stop! And we the fans shouldn't stop believing!  Believe Memphis!

Latest posts by Sharon Brown
(see all)