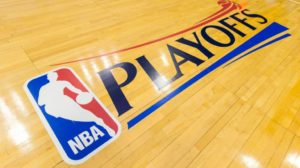 What They Said!!! Grizzlies vs Spurs 04-24-16: Grizzlies
San Antonio Spurs (116) vs. Memphis Grizzlies (95)  
Round 1 | Game 4
April 24, 2016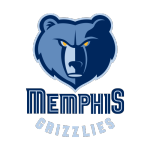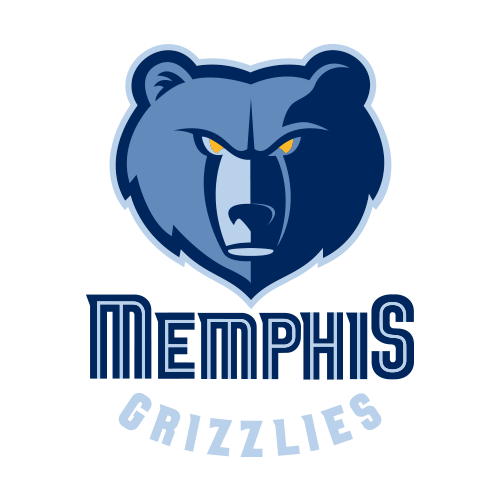 GRIZZLIES HEAD COACH DAVE JOERGER
Opening statement:
"As far as the game goes, Tony Parker got real aggressive there in the third quarter. They kept running a bunch of guys in, and once they got away from us, we kept battling as much as we could. We kept turning the ball over too much tonight. We made some threes but the three-pointers were kind of a difference for us. It's a tough battle but as far as this game, this series, and this season, I hope you guys took notice of what happened in the last three minutes of this game: Matt (Barnes) and Vince (Carter), they wanted to finish the game. That's what Grizzlies basketball is about. Those guys are pros, and for what we've been through, I would do anything for those guys. They've embraced every guy who came in no matter what their history was and they cared about them. These guys fought and I can't tell you enough about how proud I am of every guy that is in that locker room and has come through that locker room this season. This season has been hard, it's been really hard. They could've quit, could've not made the Playoffs, and every day they came out and fought like crazy. I hope as a community, and I know we do; that we love our Grizzlies and love on those guys and wish them the best as they go forward in their career; hopefully a long time with us. Thank you for a great season."
GRIZZLIES FORWARD MATT BARNES (15 POINTS, 7 REBOUNDS)
On playing more than 44 minutes in the game:
"I definitely think that at home we play harder, with more heart, and more effort. The first thing (Gregg Popovich) said to me when I congratulated him is that it wasn't a fair fight. You know, I think everybody knew that, but what I kept relaying to my team is that we've got to go down swinging, and I think we did that."
On the Grizzlies' effort in the game:
"We just wanted to go down swinging. It's no secret what we've been through this year. I think that if you decimate any team, like the way our team has been decimated, they probably wouldn't even make the Playoffs. You know, you take your two best players out due to injury, trade away two of your starters, and then your backup point guard and your backup center get hurt, D-League guys in and out. So, you can't control the sting like that. But, every practice, every game, I just wanted to portray those guys to leave it out there. Win or lose we're going to give respect and we're going to play hard."
On becoming a leader both on and off the court:
"It meant a lot. I was very excited coming at the beginning of the season. This is a team that always went to war every time I came to Memphis. So, coming to Memphis I was very excited, and like I said, in my 14 years, it was the craziest season I've ever been through with the trades and injures and everything we went through. It was an honor to fight with these guys who made it to the end. I think there's may be four or five of us who made it to the end who actually started training camp. Hats off to the coaching staff and the trainers that kept the guys playing healthy. And, like I said, we did everything that we could do."
On the power outage during the game:
"It was funny. It kind of reminded me of the Super Bowl where it was the (San Francisco 49ers) and the (Baltimore Ravens). I was hoping that we would do what they did and come back and win, but unfortunately it didn't work like that. It was just part of everything that went on."
On the Grizzlies' fight during the series: 
"I just think that guys were asked to do obviously more than normal, but our heart and our effort never wavered. Like I said, we were probably – every game – we went in as underdogs after everything actually unfolded and we had who we had, we were still able to win some games. We ended the season on a losing note, but like I said, my main thing with these guys was no matter what, no matter what happens, we're going to fight. And Game 1 and Game 2 in San Antonio, I think we laid down. But (Games 3 and 4) in Memphis, for the most part, we fought."
On being proud of his team:
"I mean, obviously there are no moral victories. You know, we just got swept in the first round, so our vacation starts now, but I'm just proud of the heart we showed and the way that we were able to stick together. Like I said, you know, I don't know if any other team, faced with what we were faced with, what they would have done. And, I'm just proud to say that what we did was we still fought every night."
On what he has learned this season:
"You need to stay healthy to have a chance. You know, really, honestly. That's the key. Health is the key. A lot of luck goes with that. San Antonio has pretty much everyone in the Playoffs fully loaded, and we came in limping. So, like I said, what I've learned is that injuries are a beast and they are hard to overcome, especially when it happens to key players. But, it gave other people an opportunity to stand up. It gave myself a chance to do a little bit more than I've been asked to do in the past, and we just went down swinging."
GRIZZLIES FORWARD ZACH RANDOLPH (15 POINTS, 7 REBOUNDS)
On the Spurs:
"This is one of the best teams and best coaches so they're like a machine. You can't really turn the ball over or make mistakes."
On the Spurs' performance in the paint:
"They just started hitting shots like they've been doing every other game. We played hard and we went down swinging and that's all you can ask for. That's a good team. It's tough. I look forward to next year and getting better."
On if this season has been the most emotional one of his career:
"Definitely. Most definitely. In my 15 years, I never–especially playoffs or going into the post season—having all these injuries, your main players going down and guys in and out. It's definitely been difficult, but we can take positives away from it too. Getting here and making the playoffs, being one of the eight Western Conference teams to make it, going through what we went through, battling and persevering, we can take positives from it."
On next season:
"We've just got to stick together like we've been doing. We've got some big offseason moves—get Brandan Wright back, sign some other guys and do better next year."
GRIZZLIES GUARD TONY ALLEN (6 POINTS, 2 STEALS)
On his feelings about this season:
"First off I just want to congratulate all my guys for just sticking with each other and accepting each other, and the coaching staff for just keeping us believing. We understood that coming into this it was going to be tough, but we always stayed together no matter what. I just want to congratulate the group for that. Take your hat off to the champs. They were who we thought they were. They came and they handled their business, so congratulations to them for advancing."
On the pressure to play perfect against the Spurs:
"Considering the fact that we were shorthanded, mistakes have to be at a minimum. You have to play perfect because they know what they're doing offensively and they know what they're doing defensively. It's contagious throughout their group. With us, some days are better than others and unfortunately these four games were not in our favor."
On how he will remember this season:
"It's hard to not think about all the injuries and the new teammates that we had and things of that nature, but like I said, I'm proud of my guys for just standing strong—just going through it together. It says a lot about this group."
GRIZZLIES GUARD JORDAN FARMAR (6 POINTS, 5 ASSISTS)
On today's game:
"You've got to give them a lot of credit. I'm proud of us the way we fought this series and during the regular season. I haven't had one real live practice with the team and I've been here over a month. It's just the way things were with the unhealthy bodies, we were just doing everything on the fly. We scrambled and did the best we could, but you've got to give it to Kawhi (Leonard) and the Spurs."
On Grizzlies fans:
"We have a lot of support from the fan base and the city. Everywhere I go, everybody is very supportive. They're going to be here with the team regardless of what's going on, so that's a great feeling."
GRIZZLIES FORWARD VINCE CARTER (14 POINTS, 3 REBOUNDS)
On the possibility of this being his last game:
"The last game of the year? Yeah! That's it. I plan on coming back. I feel good, body feels good, that's all I got. We'll just go through the summer and it's just when I don't feel like training, or I lose the passion I have for playing, than it's time to walk away. It still bothers me to lose games and not play well, and so on and so forth. So, I'm looking forward to a good summer and getting this old body in shape to try it again."
On wanting to finish out the game with Matt Barnes:
"We just wanted to go down swinging. That's one thing we talked about after Game 2. Lay it on the line. Set an example for the younger guys. It's all about repetition and just getting the experience under their belts. So, hopefully as they go forward in their careers, wherever they are, if they're here next year, it's just the mentality that they have and just do whatever it takes. (Coach Joerger) asked me and he asked Matt (if we wanted to play until the end of the game), and I said, "Without a doubt, I'm going to keep going and see it through." That's how I felt. I didn't hear Matt's original response when he asked him, but I asked him if he was going to keep playing he said, "Heck yeah." Well, that's not what he actually said (crowd laughs). I said okay good, let's keep going. So we were out there trying to get ourselves back in the game. We knew we'd finish it off. It's just who we are."
On a season of adversity:
"All we wanted to do was just fight. We knew with the injuries and the trade, you could hear the whispers, "Oh they're done for." We looked at each other in the locker room and decided let's play for each other. There are going to be lots of ups and downs, we have a lot of young players coming in. The one thing I was proud of – each guy that stepped in and had an opportunity to play – they played hard. Maybe they made the mistakes, and maybe they didn't know what to do at the time, but they played hard. It's all you can ask for. They got a lot of experience and were great. Xavier (Munford) was phenomenal for us this year. He took advantage of his opportunity. Not only did he get signed for the year but he got major minutes in the Playoffs and that's great experience for him in the future. I definitely expect him to have a job. And all of the other guys – I definitely feel for Jarell (Martin) and his injuries because each game he played with a lot more confidence and was confident out there. He was a big part for us each game – we expected him to come in and be a dominant force for us. It was great to see and great to a part of and to really see the people that said, "Nah, they don't have a chance," to now they say, "Maybe they don't have a chance but one thing you're going to get from them is they're going to fight you hard regardless of the outcome of the game." And that's what we wanted to do, and see what happens at the end of the games and we allowed ourselves to do that.
On what could have been this season and next year:
"I don't (think about what's next). It was just too much in the moment in the course of the year. That's just what we were dealt with. Each guy standing here is playing for the guy in the locker room. We got great support from the guys who were down, but they weren't stepping on the floor and we knew that. Now that it's over, it's hard to think that way because we felt we were capable and we could pull one off, and we were so close. In Game 3 we gave ourselves a chance. We just fought hard and were undermanned, but in our minds and our hearts we refused to go out and play that way."
On the Grizzlies fans helping to sustain the fight:
"One thing I'm thankful for is they (the fans) believed in us. The effort we gave them each and every night made them come out and watch us play every night. Whether we played well or not, the support was amazing and they made it easy to come to work. Even though you would hear the whispers – "They're going to get swept. They're not good enough. They're not going to make the Playoffs." But every time we stepped on the floor – outside of the pride of each and every player in particular the veterans on our team – is just the support of the fans who appreciated what we brought to the table each and every night. It made it easy to come to work. For that, I say thank you, because every guy wanted to lay it on the line. It's why Matt (Barnes) and I wanted to play those last three minutes, because of the support. When you lose a game like that and they still cheer, it makes you feel like you still won the game. It was easy to go out there and play. It was a no-brainer when Coach (Joerger) asked us to go out there and play."
On what Matt Barnes brought to the team this season:
"He's relentless and loves to play. He's hated by a lot of people because of his passion for the game. Matt just wants to win and he really doesn't care what people think about it. He's playing for his team. I've played with Matt, I've played against Matt and we've had altercations, but that's just his passion and love for the game. You can see that through the course of the year as guys started going down, it was up to us to be vocal and set the tone. He wanted to stay in the game for 48 minutes all the time, it's like, "Matt you're an older guy, you're going to wear down." But that's who he is – he just wants to play hard and set the tone. He doesn't care about the boos or anything said about him because it just doesn't bother him."
On his thoughts while he was the last player on the court:
"I hate losing. I hate that it was over. It's just when you get older you savor the moments, regardless. At that point it's like, what else could I have done to help this team? What else could we have done collectively? But, it's a proud moment because everyone laid it on the line and did what they're supposed to do. Coach (Joerger) asked us to play hard and we're going to make mistakes. We're young with a lot of old guys. We asked a lot of our younger guys who didn't have the Playoff experience and they were great and they did what we asked – just played hard. When it's over, for me, it's like you reflect immediately and that's what it was."
Mike Conley Accepts 2015-16 NBA Sportsmanship Award
CHRIS WALLACE:
"It is an honor to present the winner of the Joe Dumars trophy for the 2015-16 NBA sportsmanship award to our own Mike Conley. Mike joins the likes of Grant Hill and Jason Kidd as the only multiple winners of this coveted award. Mike is a selfless leader both on and off the court. Off the court, he is a strong supporter of the Methodist Hospital Sickle Cell Center. His annual bowling bash has been very beneficial financially to the Sickle Cell Center. On the court, Mike consistently represents the highest ideals of sportsmanship in a world class manner. He is a great ambassador for our organization, the city of Memphis and the entire NBA. On behalf of the entire Grizzlies organization and our fans, congratulations Mike and thank you for the positive impact you have had on our team, our city and everything you have done for us. Thanks so much."
MIKE CONLEY:
On the city of Memphis:
"It's just an unbelievable honor to receive this award again. It speaks in volume of what not only myself but what this whole organization does and our impact in the community. We feel like we are all in this together and we have felt like that from day one. This award isn't just for myself; I feel like this is the Grizzlies'. It's exciting to represent all that."
On winning the award a second time:
"I was more surprised this time than the last time to be honest. I didn't even expect it the way the season has been going with the injuries and stuff like that. I was so focused on what we were doing here that the awards and things outside of basketball, I wasn't really worried about. To receive it and hear my name as one of the candidates to win it was awesome. To win it is truly amazing."
On sportsmanship:
"I think it has a lot to do with the integrity of a game and the respect you have for your opponent. I'm one of the nicer guys, but I'm one of the more competitive guys you'll meet. Just to be able to compete at a high level every night and be selfless, and sacrifice, and put everyone else before yourself kind of thing, I think that is what represents it more so than anything."
On watching instead of playing:
"It's been stressful. As you have seen, my hair is growing back and my facial hair is going crazy. It's been stressful, to be honest. I never envisioned me not being able to play in the playoffs. This is the most fun time of the year, especially against the Spurs. It is such a great opportunity to play against one of the best teams in history. To watch my teammates battle, I've been proud of the games the young guys played. They've gotten great experience over the last few weeks. I think at the end of the day, this will be a well-needed experience for a lot of people on our team."
On players not giving compliments anymore:
"I wish I could pinpoint it. I think that's the way society is. There are a lot of people just worried about their situation and about putting themselves and their team on top. Sometimes you have to sit back and just respect who you are playing and compliment another person or another team or another coach. Just Like Golden State and San Antonio have had two of the best regular seasons you will probably see in the recent time, you cannot deny that. You can't take that away, but at the same time, you have to go out there and try to beat them and knock them off. I think people just kind of lose that part of the game."
On being a free agent in the offseason:
"I look for us to stay committed to winning. We have built over the last few seasons a team that is been trying to contend for a championship and that's our goal. I think that Chris (Wallace) and the staff have done a great job over the years and we just want to continue to have that same vision. We need to be committed to doing the things, whatever it may be and however hard the decision may be, to do the right things in order to get us where we need to go."
On seeing himself a apart of this team going forward:
"I have never said anything different. But this summer will definitely be a fun one for me. Free agency is new for me so we will see how it goes."
On his connection to Memphis:
"I think a lot of the players in the league might not be able to have the experience that we've had here. With the guys that we have had together for so long, to take a franchise from winning 20 games a year my first few years here to winning 50-plus and getting to the playoffs and having opportunities to contend. We are all invested, we are invested in each other, and we are invested in the city. That's the toughest part. A lot of people are switching teams and getting different opportunities, but we've been together for so long that we are like a family. We have a lot of respect for each other going down that route."
On having leeway with referees because of this award:
"I would love to get a tech every now and then. Maybe a will get a couple more foul calls or something. But no I think this does the opposite of that. They normally don't award the person who is shaking their hand and saying the nice things. I'm just proud to have it and I'm really looking forward to maybe winning a third one."
On his injury progress:
"I'm feeling a lot better to be honest. I think each week I have made a lot of gains. It's been tough for me not to be on the court, I always want to have a ball in my hand and shooting free throws or just be around the team. I'm just looking forward to the next few weeks, just trying to continue to hopefully do more and more and get this thing right going into the summertime."
On the window that the Grizzlies face:
"I think the situation that we are in is heightened a little bit. It's not as bad as it may seem. I think people are forgetting that we are missing our starting point guard, our back-up point guard, I mean, we are missing seven or eight guys and still had a chance to win Game 3 against one of the better teams in history. If we had our full team, we would be able to compete. Going into next season with a lot of room to make improvements, we have a lot of guys we need to sign. We might have different team with a lot of different faces, but with the core group of guys we have instilled here, and with Marc (Gasol) coming back healthy, we definitely have a chance to continue in this window to try to be successful."

Latest posts by Sharon Brown
(see all)