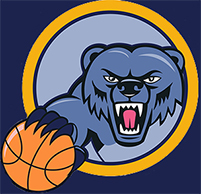 What They Said!! Grizzlies at Mavericks 04-08-07
POST GAME QUOTES
GRIZZLIES 93, MAVERICKS 103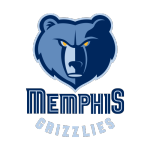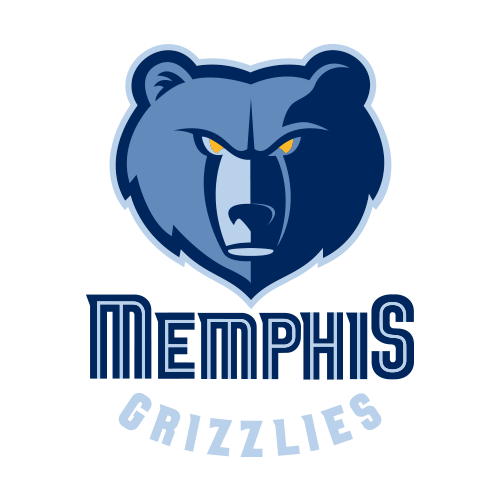 Memphis Head Coach Dave Joerger
On tonight's game:
"Heck of a battle. Really proud of our guys. We won the points in the point 44-26, we won the second chance points 21-8, we won fast break points 14-5. What can you say? That is a good team. They (the Mavericks) have four or five point guards on their roster, they've got plenty of shooting, and we fought and we battled and then we went 0 for 10 on 3 during the second half. That was a problem. It was kind of a slow death for us in the third quarter. We just couldn't get a bucket. Hats off to them. They are playing well. We had plenty of opportunities to score and just couldn't get it down. Then certainly the disparity in the free throw attempts is just killer for us. That's just what it is."
On Memphis guard Tony Allen:
"He's just fantastic. Two nights ago against Jimmy Butler, he (Butler) went 2 for 8. Chasing (Mavericks guard) Wes Matthews around. Matthews stayed out there as long as he could until Tony subbed out, then got a little fired up about seeing someone else who wasn't Tony Allen, no disrespect to anyone else who played him. He is a good player. He made a couple open shots. We had two tough possessions there where we took a jumper out of a timeout, and then a turnover. They hit two threes on us and that's where it really started to run from us. Like I said, they are a good team and (Mavericks coach) Rick (Carlisle) does a great job."
On resting players:
We're going to play a back to back, you know what I mean? You know (Memphis forward) Zach (Randolph) is 35, (Memphis forward) Matt (Barnes) is 35.  (Memphis guard) Vince (Carter) is 39. You try to mix in some guys and try to lighten your load a little bit. We'll see who we have tomorrow night. I don't know if we're going to have all our guys play for us. It's going to be tough on the second night of a back to back. We'll see.
"I probably won't play all of our guys tomorrow."
Memphis Guard Tony Allen
On tonight's second half:
"I thought they (the Mavericks) had a collective effort in spreading and opening the floor, getting deflections, using (Mavericks forward) Dirk (Nowitzki) in the pick and roll. Guys like (Mavericks forward Justin) Anderson crashed the glass when they missed and got offensive putbacks. They hit some end of the clock shots they were deadly. I thought they took advantage of locking in on all cylinders. I thought for the most part we played hard and like I said, we can't get discourage. We've got to continue to compete for 48 minutes. Take your hats off to them. They fought hard down the stretch."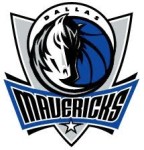 Mavericks Head Coach Rick Carlisle
On the status of J.J. Barea:
"He's got a strained right groin, hopefully nothing serious. We don't know a timetable. He did try to come back, but it was pretty clear that he couldn't finish the game."
On Devin Harris's performance…
"Harris's third quarter gave us some separation. Great shot making, great attacking at the rim, and got to the free throw line. They are a hard team. They grab, claw, push and are very physical. They try to disrupt your rhythm and they try to get you into emotional antics. But our guys stayed the course and I think in the end our guys wanted it more than they did."
On how important Raymond Felton was tonight…
"I knew Ray (Felton)  was going to be an important part of this game because the last time we played them at their place he had a really big second half. He's one of our toughest and most physical guards, and you've got to be tough and physical against these guys. He had the groin thing last week and he's been trying to get his rhythm back coming back out of it. It has been a challenge, but tonight after a tough start he stayed with it and made huge plays in the second half."
On Dirk Nowitzki getting his rhythm back:
"He was aggressive and I thought our screening was better. It's a junked up game. They are doing a lot of switching and a lot of denying. They've got guys that are very physical, that scrap and claw. They just dare the official to blow the whistle. It's a kind of game where you can get frustrated but our guys didn't Dirk didn't. He just kept playing and Dirk hit a couple of huge jumpers in the fourth quarter that really helped us pull away."
On if fatigue was a factor at the end of the game:
"Matthews was playing 43, 44 minutes, actually closer to 44. The type of game he plays, he can absorb long minutes, but we don't like to do it on a regular basis for obvious reasons. Right now it's all hands on deck and whatever you have to do to try and get there. It was another huge win for us."
On how he feels about this turnaround after a tough stretch:
"I'm not proud of anything yet. We've got to get to the playoffs and we've got to get the best possible seeding. That's what this is about. This is no time to pat ourselves on the back. The rest of the games are at Clipper, at Utah and at San Antonio. Three really good, really tough teams. We just have to keep our eye on the ball. I like what we've done, I like the physical and mental disposition that we've adopted here over the past 10 to 12 days but we aren't there yet."
On the play of Justin Anderson tonight:
"Tonight he had some really key shot making, especially in the second half. He hit a couple of three's that really bolstered our enthusiasm. It's tough getting shots against these guys with all of the pushing, shoving, grabbing, and all that kind of stuff. They are an effective switching team because they have a bunch of like-size guys that are good at moving their feet. He was rebounding well, defending well on the ball, shot timing was good and he made some really big free throws at the end to help close the game or otherwise they were hanging around."
On the versatility of the team:
"We are going to figure it out. That is all I can tell you. When you lose guys, you are losing versatility. We are going to have to be resourceful. I am going to have to make sure I am substituting the right way so guys aren't getting too many long stretches. With that said, we are going to have guys playing big minutes, guys playing into the middle thirties. Especially our perimeter guys, we have four guys playing three perimeter spots. You basically have one depth guy. We have guys that can play multiple positions. Harris (Devin) can play one and two, Wes (Matthews) can play two and three, Anderson (Justin) plays mostly three, but he can play two. We just have to figure it out."
Mavericks Guard Raymond Felton
On stepping up and battling in a physical game:
"I feel like I've been in a boxing match. That's the type of team they are. They're very physical. They make it real gritty and it's alright. You have to do whatever it takes and put your face in there in order to get a win and that's what I did."
On getting over groin injury:
"I'm not 100 percent, but I'm good enough to move around like I need to so I'm OK."
On feeling extra pressure with guards sitting out:
"I just need to try to make something happen and try to get some shots up for guys and try to make it easy. My shots weren't necessarily falling tonight, but at the same time I was getting into the paint, getting shots for other guys and just being aggressive. Sometimes that's all it takes, you got to help your teammates out too."
On recent of slower style ball/less possessions per game:
"I don't know if it's slower. We're putting our defense first and make sure we take care of that, and then we worry about our offense. We run when we need to, we run when we turn people over. Slowing it down is good. It's six games in a row so I'll take it."
On Justin Anderson:
"Justin (Anderson) had a big game. I think he had 19 points and 10 rebounds tonight so that's great. I'm proud of that kid. It's all about that rookie process of not playing then getting thrown out there. Now he has a great opportunity with some guys getting injured. He's starting and he's doing great."
Mavericks Center Salah Mejri
On recent success:
"The other team had 93 points and that was our goal, keeping them under 90 the last five games. They had 93, but we had 103 so we still won. It was a low score for them."
On Memphis' aggressive play:
"They're struggling like we were struggling. They tried to come hard tonight. They already made the playoffs, but they want to keep their spot. They don't want to go down. We have the same goal too. We're trying to make the playoffs and we want the best spot possible for us. This game and the Houston game were like payoff games already for us."

Latest posts by Sharon Brown
(see all)