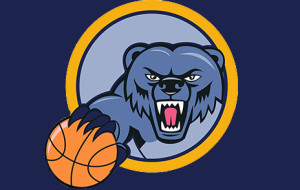 What They Said!! Grizzlies at Magic 04-03-16
POST GAME QUOTES
GRIZZLIES 107, MAGIC 119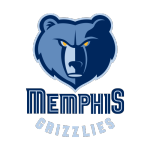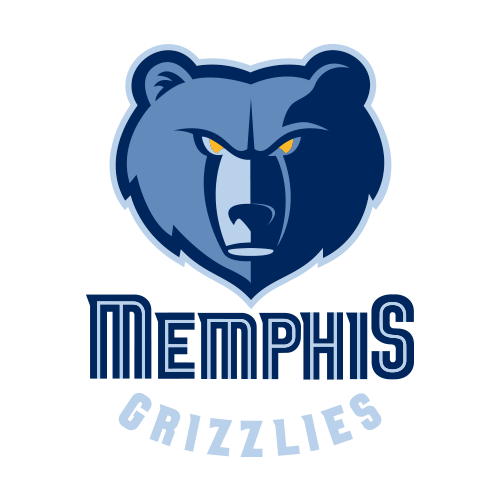 Memphis Grizzlies Head Coach Dave Joerger
"It was a good game. We just didn't get enough stops. Too much (Nikola) Vucevic. Too much (Victor) Oladipo. They got off to a quick start and were comfortable offensively. They're a talented team now and they're a good team. We fought, never let go of the rope and just couldn't get the result we wanted."
On getting off to a fast start and not being able to sustain it:
"Well, we put ourselves in a hole until Matt (Barnes) made four threes in the first quarter and that kind of brought us back. But they were scoring too easy and I don't know that he's going to hit four threes every quarter for us. We struggled. We hit a couple of threes late when it was kind of desperation. But that 22 points in the paint very early, I think at the end of the first quarter to close (sic), that gives team's confidence. We've got to do a better job at that."
On whether the team's lack of chemistry hurt them on the floor:
"I don't think our problem is chemistry."
Vince Carter
"Right now we just are trying to figure out how to get over the hump.  Each game we feel like we can win and we should win.  It hurts when you don't so it is plain and simple.  At this point there is nothing to talk about.  We can sit here and rah-rah and motivate and say what we need to do, but until we get it done on the court all the motivational speeches don't matter."
"We just have to get over the hump.  It is not an excuse now.  We are playing for a playoff spot and to stay in the playoffs so we just have to figure it out.  Guys have been around long enough to not use it as an excuse so we just have to stay the course.  It sucks and there is a dark cloud over us right now but we can still see the light of day.  It is still possible.  We just have to win a couple of games and everything should feel a little better.  We just have to stay the course and figure it out.  It is just plain and simple at this point.  We just have to force ourselves into wins right now."
"I don't know about the pressure.  It is just personally speaking but I think we want to play well so bad we overdo it.  We don't come out settled or come out relaxed or just trying to do too much sometimes.  We just have to find an even ground and just get it done.   Right now I don't have any magical saying but we just have to get it done and find a way."
On his UNC Tarheels chances tomorrow night to win NCAA Championship:
"We just need one more point than they do.  I like the balance.  They have everything.  They are a great shooting team and at the same time we have guys that when they get streaking and when they get rolling that are tough to stop because that opens up the rebounding game, offensive rebounds and defensively they are very good and playing against a very defensive minded team they are very tough.  It should make for a great game.  I can't wait to watch."
Zach Randolph
"Definitely a tough loss.  It is frustrating.  Just trying to win and trying to do it the best we can with the best we got out there and play and try to win and play hard.  You have to give that young team credit they have a bunch of young players.  They have Vucevic.  He should have been an All-Star already and a good player like him…it is a game."
"We are trying to win some games.  We are trying to get into the playoffs.   We are trying to win games and trying to hold a spot.  We are trying to do a lot honestly."
"It is tough.  We are not used to this even though we have a whole new team.  We have young players and that is not an excuse but we are not used to this.  It is tough.  It is real tough.  We have to stay positive and keep working."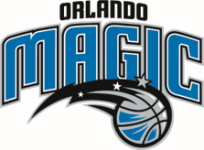 Magic Head Coach Scott Skiles
Another night of Vucevic coming off the bench and shooting 50 percent…how much more efficient is he and is coming off the bench making him more effective?
"Only he can answer that, but he certainly was good again. He missed some shots in the fourth quarter that he normally makes. He's faced up, he's looking at the basket, most of the year you feel like every time he releases it, it's going in. The only thing it does, coming off the bench, occasionally he gets a little bit different match up, but I also know he wants to be back in the starting line up, too."
You talked all year about the way your team responds. That was a tough loss the other night and Memphis made some runs at you. Did you like the toughness your group showed?
"For the most part. I felt like we went through a little bit of a stretch in the fourth quarter where we took maybe three or four questionable shots, but for the most part, yeah, we did a good job with that again."
On Victor:
"I thought he was good again, both ends, both sides of the ball. He's always good defensively, but was active again. I was a little concerned getting an email from Keon (Magic trainer) last night about his ankle but it didn't seem to affect him at all."
Are you all playing better the past two weeks or is the opposition at the end of the season running out of energy?
"Usually it's a little bit of both. We've had some energetic games recently, there's no doubt about that. Offensively we've scored the ball at a much better rate. We had 19 assists and four turnovers at halftime tonight so we've had some big assist nights, assist halves, things like that. So, the ball's moving well, and guys are making shots. It's always tough to know the exact answer to that question. I'm not sure."
On Memphis' second chance points being a problem in the first quarter, how much did the coaches harp on that?
"We felt like it was, I believe, 14 to 6 and then 14 to 9 and then all of the sudden they were up 17-16. It was in large part just because they were getting on the board and it was an issue. We talked about it in a couple of timeouts. I felt like we did a better job in the second half."
How much of an emphasis was it to get to the basket, you got to the foul line a lot, scored 50 points in the paint. It seemed like that was something you were trying to do against this defense:
"It's always a point of emphasis, but also, as I've said before the game, you've got to admire the record they have. They had a rough start to the season and now all these injuries so with that they don't really have, in their starting lineup, a shot-blocking presence in the game. So, we definitely wanted to go in there and try to get to the rim as much as we could."
On growth and do you see some resiliency in your group. We're 76 games in but some of the things you've been preaching about bouncing back and putting your foot down in games, your withstanding runs. Do you see some growth?
"I'm hopeful, but I wish it hadn't happened when we're out of it. That's the reality of it. It's got to happen when you're still in it, not when you're out of it, but your point is valid. Recently we've had games where teams have made runs earlier we weren't able to stop them. We have been able to stop them now. So, hopefully it is progress.  But again that's tough to know when we're eliminated from the playoff race."
Andrew Nicholson
On the team's growth and responding in games more effectively:
"I think we're doing a good job of fighting through adversity and playing together."
On responding to Memphis's physicality:
"We just had the 'hit first' mentality. We just went in with the mindset that they are a tough team. We give them credit for that but we just came out with the right mindset."
On Nikola Vucevic coming from the bench:
"He's doing great. He's providing us with a spark off of the bench. He's making the game a lot easier for us."
Evan Fournier
On the team's growth and responding in games more effectively:
"I thought that we were pretty good at the beginning of the year. We've just been inconsistent. Right now, we are responding pretty well. In December and early on, we had some tough losses. We'd come back, and win big games. We've been inconsistent."
On the team being healthy being the reason for its recent success:
"That's what I first said, when we were losing; no point guards. It cost us a lot. It wasn't just that but it was a big part of it."
Aaron Gordon
On the keys to defeating the Detroit Pistons:
"We have to protect the paint, we have to share the ball very well, and we have to play a full game together. That's pretty much it."
On the team measuring its progress despite not being in the playoff race:
"I think you see it individually. EP (Elfrid Payton) being able to get nine assists in the first half; that's progress. It's incredible and he's just going to continue to build. Guys like Vooch, (Nikola Vucevic) knocking down jumpers left and right. Elfrid seeing the open man and making plays for teammates. I think you see the progress individually and the more that we work, you will see it as a whole."
On the lessons the team can apply to next year:
"Play better in January so that we're not having to take an early exit, and so that we can play in the playoffs. That's the only lesson that we have. Nobody wants to be in the situation that we're in right now but we're in it. All we can do is improve and that's what we're going to do."

Latest posts by Sharon Brown
(see all)