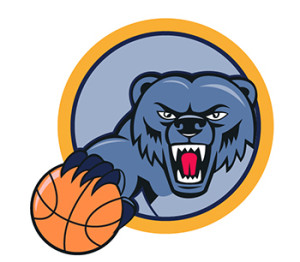 My Letter to Errrbody…Sent With Love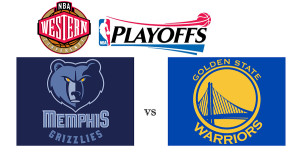 Dear Errrbody:

Last night was game 5 of the Memphis Grizzlies and Golden State Warriors series, and I know you're probably sitting back with a smug little grin on your face saying, "I told you so." The Grizzlies were defeated again by double digits much to my chagrin. I won't try to make lame excuses or even stick my tongue out and say so what (though the latter is my preferred method of addressing this).
So many people counted us out before the series even started. I found it laughable that people felt that the team that finished 5th in the league this year didn't even have a snowball's chance in hell against the Warriors.
 
Most felt that the Grizzlies would get swept or wouldn't be able to get more than one win, even after the valiant return of our beloved point guard Mike Conley. I don't use valiant lightly.
Let's be honest Errrbody, you and I both know we've called in to work a time or two, and nothing at all was wrong with us. We just didn't want to be bothered.
Yet, here Conley is on his job playing with a fractured face and a forgotten bad ankle. I guess it's true that if you hurt something new, it diminishes the pain of your old hurt. He's guarding for all intents and purposes a perfectly healthy MVP Steph Curry.
For two of the four games he's guarded Curry, he's guarded him exceptionally well. Those were the two games that we won. In the two games we've lost, he hasn't been as effective as he was in the games we won, which is understandable given a fractured face and a sweaty mask. Too bad it took him getting a fractured face and a sweaty mask for you to give him and his impact to this team some notice and well deserved accolades. He is a difference maker for this team; where he leads, they follow.
 
Then, we've got Mr. First Team All Defense. Y'all are so intrigued by him that you put a mic on him for game two of this series. You were stunned and tickled when he complimented Mike Conley on his play in game 2, followed by calling him "One Eyed Charlie" on live tv. His antics aren't anything new. His defense isn't anything new. Tony Allen yelling "First Team All Defense" isn't anything new.
He ain't new to this; he's true to this. His careless walk across the court during the Warriors Jr. Dance Team in game 1 wasn't intentional; it was classic TA. His focus on the game is just that intense. It's hard for you to believe because you don't watch him. You don't know him. You don't get him. Memphis does though, and we love him. We're so committed to the bit that many of us have t-shirts with his likeness and the phrase, "First Team All Defense".
Tony Allen is perhaps one of the greatest, yet underrated defenders this league has seen in years. Don't believe me, ask Klay Thompson. In the 3 games we've lost, Conley was out in one and Allen was out for all intents and purposes the other two (he played 15 ineffective minutes in one of them & left injured). Again, no excuses to offer here, just stating facts on their impact.
 
Our front court has so many nicknames: Brothers from Another Mother, The Smash Brothers, The Bash Brothers. To us, they're simply, ZBo and Marc (aka Big Spain). They're one of the best front courts in the league. They're not arguably one; it's not debatable. When these two are in sync, things happen for the Grizzlies. They feed off of each other. They support each other. They demand respect in the paint, but they're not slackers outside of it either.
You all don't know how great Marc is because at times, I'm not sure Marc knows how great Marc is. Marc is a bonafide center with the finesse of a point guard. ZBo has a bully persona overshadowing him simply because he doesn't bluff on the court. You may not have even known that's who we got our mantra "We Don't Bluff" from. Let that be what you learned new today.
 
Conley, Allen, Randolph and Gasol are who we call our "Core Four". They've been together the longest. They've seen the good, the bad, and the ugly together. They've each seen their share of injuries, and each time one of them is gone, Memphis feels it. See we don't have a "superstar" persay. No one of them outshines the other. Every one of them has a role on this team. They've seen players come and go; yet they're still here grinding together. They declared this as "THE" year at the beginning of the season, and they convinced us to believe. They don't work alone though; there are other pieces to this puzzle.
 
Courtney Lee joins Conley in the backcourt as the starting SG. He's a pretty good defender and has a nice jumper and a sweet 3 point shot. Memphis would love to see him take more of them.
Then there's his buddy Jeff Green. Green joined the family mid-season to be that missing link for us in the playoffs. He's suffered with back spasms since the end of the season though, without saying a mumbling word. We don't bluff, and we don't make excuses. If you've ever watched Green play though, you know we're missing some of those flashy dunks and athletic movements to get to the basket. We'd give anything to see some of that Game 6 and 7 (yeah, I boldly and confidently said Game 7).
Vince Carter joined the Grizzlies during the off season to add to the team's 3 point shooting ability. He's not the same Vinsanity that fans remember from Toronto, but that's a lot to expect from someone who's knocking at the door of 40. There are flashes of Vinsanity at times though, and when they show up, we're in awe.
Veteran Beno Udrih and Nick Calathes are the go-to back up guards. Beno (pronounced Ben-O, not Bean-O) is listed as a PG, but if we're honest, we all know he's a SG. Calathes has some defensive tricks that tend to go unnoticed.
Kosta Koufos is the back-up center. You can find him lurking at the basket, blocking shots, securing rebounds, and putting the ball back either through slam or hook on the offensive end.
Then the "babies" of the bunch are Jon Leuer and our rookies Jordan Adams, JaMychal Green, Jarnell Stokes and Russ Smith. We'd love for you to get to know them too, but if you're only watching us during the playoffs, that won't likely happen.
 
I took the time to tell you about our team so you'd know who they are and what they mean to the Grizzlies' organization. Beyond the organization though, they're important to this city. They're not just here entertaining us at the Grindhouse. They're adding to this city financially and through acts of service. More importantly, they provide a sense of unity for our city.
No matter what race you are, how much money is in your bank account, how old or young you are or what gender you are, when it comes to the Grizzlies' fans, we're different yet the same. This team has managed to make it so people that would ordinarily shun each other will bump fists and say "Go Grizz".
Fans from 2 to 92 know how to wave a growl towel and will trade money, other Grizz paraphernalia or possibly their first born to get their hands on one. See this isn't just our basketball team; this is our family. So, when you doubt them, you doubt Memphis.
When you criticize them, you criticize Memphis. When you ignore them chasing greatness, you act as if Memphis can't be great.
It's personal for Memphis, Errrbody. So, yes, though their backs are against the wall, we do STILL believe. Memphis vs. Errrbody isn't just some cute little phrase.
We are the Grizzlies, and every smart person knows you can't back a bear into a corner and not expect a fight. So, look for and be prepared for one, Errrbody! This series ain't over yet. Our chase for greatness ain't over yet. Don't count us out. Don't sell us short.
Sincere Regards,
A Believer in Memphis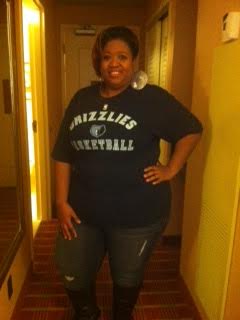 Latest posts by Carmen Patton
(see all)