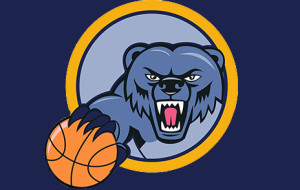 Grizzlies Playoffs Blog Panel by GrizzNation: Part 4
Part 4 of the playoffs panel discussion by GrizzNation. Let's get it started!!
1) Rate the Grizzlies performance in Game 3. Which player or players impressed you last in Game 3?
Jason: Courtney Lee has been amazing this series and Game 3 was no exception. I was also glad to see Big Spain get it together and have a solid performance. Another player who had a crazy burst of energy was Kosta Koufos; even though he didn't score a lot of points, he had a crazy dunk along with a very timely block on Lamarcus Aldridge. It was a great team effort, though.
Elizabeth: I was highly impressed with Nick Calathes in Game 3. He showed the meaning of 'Stay ready so you don't have to get ready'. He played 26:32 and had *count em* ZERO turnovers. Nick, a 3rd string point guard, handled the 2 time All Star Lillard like a boss. GnG Nicky Slicks. Marc Gasol definitely showed up also. With a line of 25 points, 7 rebounds, 4 assists, 3 blocks, and 0 turnovers, Marc showed Batum and the Blazers yet again that they do in fact lose to Spanish players (pretty frequently I might add). As a whole the team showed up and came together to force their will upon the Blazers yet again. As the Grindfather would say, it was a great team win through and through.
Jamar: I would rate the Grizzlies performance a B+. They played really well and actually impressed me early. They threw the first punch and didn't allow Portland to take the lead or gain too much momentum. The player that impressed me the most was once again Courtney Lee. It's good to see him playing so well. I also liked what I saw from Vince. He wasn't strictly jacking up 3's. He drove in a few times as well and even got an old fashioned 3 point play. Even in the 4th quarter when Portland made a run, the team as a whole kept their cool and hit some big shots! These guys are really confident right now.
Kathy: Courtney Lee is in true playoff form right now, so his performance was really impressive. Our guys worked together as a team to knock off Portland in Game 3. Nick Calathes was effective off the bench, both offensively and defensively. We'll need Nick to perform at a high level since he'll be getting some of Mike Conley's minutes in Game 4. Despite our offensive lag late in Game 3, the Grizz were able to throttle Portland's attempt at a comeback. This was critical and ensured the win.
Constance: The overall rating is a B plus. We had a great 2nd quarter and the 4th quarter was pretty good too. We scored his enough to stave off Portland's run.  Courtney Lee had a nice scoring game to keep us afloat.
2) Are you concerned Grizz will be without Mike and maybe Beno in Game 4? Do you think Calathes will be up for the challenge?
Jason: Mike missing Game 4 would actually be great for the team in the long-run, in my opinion. Let his ankles heal and be closer to 100% in time for the second round. We can win this game without him. We're gonna need him to be on his A-game against Golden State. I do hope Beno plays, because Calathes and Smith aren't quite ready to handle the bulk of the minutes at point guard alone in a playoff game.
Elizabeth: Of course as a Grizz fan I'm concerned when Mike goes down. The collective 'NOOOOOOOOOOOOOOOOOOOOOOOO' from GrizzNation when he hit the floor and didn't get up last night was almost audible. With Beno out recovering from injury and Nick having only a collective 3:50 and 2 points in Games 1 and 2 of this series, I was nervous when Nick had to come in and take over against an All Star in Lillard. However, Nick proved to all of us that he was more than up to the task. Remember when GrizzNation fretted over our lack of backup point guards? What we have in Beno and Nick and their ability to spell Mike is a blessing for this team right now.  We also have the one and only Russdiculous to back up the other 3 guys! I think it's safe to say that Grizz have bulldozed over that backup point guard trash bin we all hated so much. I'm hoping that Beno plays in Game 4 but if he doesn't Nick has proven to the organization, the fans, and opposing point guards that he is up for the opportunity.
Jamar: I'm not too concerned yet. Hopefully Mike will be able to play in the second round. The good thing is that we do have multiple point guards on the team. Russ Smith hasn't seen a lot of playing time this season, but the couple of times he did play, he looked pretty good. I think he can help us finish off Portland. But of course I am hoping that Mike will be able to play in Game 1 of Round 2. I definitely think Calathes will be up for the challenge as well. He did a good job at closing out Game 3. He ended up having to play the second half of the 3rd quarter and the entire 4th quarter, but he handled it well. Calathes does a really good job at moving the ball and has outstanding defense. His offense is improving as well. I think he will be able to handle the challenge.
Kathy: We now know that Beno will play and Coach has said he will free Russ Smith for Game 4. I expect Beno to play with great determination, despite his undoubtedly painful ankle. Our secret weapon is Russ Smith. Hopefully, he will be able to seize this opportunity and help the Grizz crush the Trail Blazers to complete our sweep of Portland. I do expect Nick Calathes to work effectively against the Blazers on defense and put up respectable numbers offensively.
Constance: Get well soon Mike Conley!! I think we can close out this series without Mike, but we will need him for our run to the Championship. Beno Udrich will step up and play well and hopefully distribute the ball efficiently. I think Nick Calathes is up to the challenge as well. He provides us with good defense and he's a pretty good distributor of the ball. He just needs to get more rotations with the starters. Beno and Nick will hold it down until we get Mike back.
3) Grizzlies are 3-0, do you think Grizzlies will sweep? Why or why not?
Jason: The Grizz will more than likely complete the sweep. By now, the Blazers have to be absolutely demoralized. They never led once in the second half on their own floor against a team that was missing its two best floor generals. Aldridge and Lillard have also been awol when their team has needed them the most – especially Lillard.
Elizabeth: I said from the beginning that this series would be Grizz in 6. I was hoping for Grizz in 5 or a sweep, but I'm normally just a cautious person. I believe that Grizz have the ability to beat Blazers in Game 4 and complete the sweep, but the Blazers will not want to be swept in front of their home fans. They are also looking at possibly losing their big man in LMA in free agency if they don't show up and advance in the playoffs, which to this point they have not proven to be capable of doing.  Lillard was not able to get the best of Calathes in Game 3 and he hasn't been able to show up Beno, so if that tells you anything… If the Grizz want to complete the sweep in Game 4 though, they will have to stay on Batum and contain him.
Jamar: Yes I feel like the Grizz will sweep, because I expect them to be in Veteran mode…meaning they will come in and take care of business. Veterans know that the worst thing you can do is give a team hope. Because before you know, it's a series that looked like it was over can turn into a 6 or 7 game fight. That's not what they need. The Grizz know that. They also know that Golden State is resting up as we speak. They want to have a few days rest as well. If they can close out the series tonight, then they will have almost a week of rest. Round 2 begins next weekend.  It also gives them more time to gameplan and figure out ways to slow down that Warrior backcourt. So with all of that being said, I expect the Grizz to come out pretty much the same way they did in Game 3. Get going early and make Portland fight to stay in the game…the entire game. After tonight I expect us to be moving on to the second round with our first sweep in franchise history!
Kathy: I have said from the beginning that the Grizz will sweep Portland; I am more sure of that now than ever. Although Portland will fight for its life tonight, the Grizz have the Trail Blazers' number and should send them packing. Despite the Trail Blazers' best efforts, the Grizz smell blood in the water and, I believe, will kick into overdrive to secure a 4-0 rout of Portland. While we most assuredly will feel the loss of our beloved floor general, I expect the Grizz to have a locked focus on shutting down the Blazers' offense, defending the 3, and working together offensively with great success. I do expect this game to be tighter than our previous contests, but I am confident the Grizzlies will secure their place in the semis tonight.
Constance: Yes, I think we will sweep. That has been my prediction before the series started. We will prevail if we continue to stay focused on playing our game.

Latest posts by Sharon Brown
(see all)