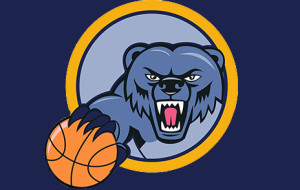 Kicking off the 3-Game Home Stand: Sacramento Kings Vs. Memphis Grizzlies
Tonight the Memphis Grizzlies are kicking off a 3-game home stand. They will host the Sacramento Kings who are on a 3-game losing streak and are sitting well below .500 on the season. As my fellow writer, Carmen Patton, shared in her article here the Grizzlies are well within a winning record against sub-.500 teams. They are however, 1-1, on the series with the Kings so far this season. Memphis has continued to be plagued with the struggle of playing to the level of their competition. Unfortunately, the previous time the Kings visited the Forum the Grizzlies were not able to come up with a win. Instead they allowed the Kings to slowly chip away at them and fell short in clutch time.
So, what can the Grizzlies do to walk away tonight with the win?
Bench Play
In their last match-up in Sacramento the Grizzlies bench came up big for the team. Scoring 20 more points than the Kings' bench could muster was a large part of their 112-98 victory. Vince Carter and Troy Daniels combined for 7 three-pointers on 63.6% shooting. This led to 6 Grizzlies players finishing the night in double digits and a slew of scoring that the Kings could not beat. Memphis can depend on the King's starters having a high scoring game, so they must win it from the bench.
Don't Let the Kings Starters Run Away With It
Rudy Gay is out with an Achilles injury. However, he did not play in either of the two previous games. Four of the Kings starters scored in double digits to give them the win over Memphis on Dec. 16th. Kosta Koufos and Garrett Temple score 16 and 17 points respectively. Koufos is only averaging 6.2 points per game on the season and Temple comes in at 7.2. DeMarcus "Boogie" Cousins and Darren Collison are going to get their points. The Grizzlies defense will need to be sure they don't allow the game to run away from them right into the Kings hands.
Mike Conley Has To Own the Court
Conley is really starting to get his groove back. Our floor general will need to be ready to lead his team tonight. It's not often that Memphis matches up with a team that can play their style of basketball but with Coach Dave Joerger bringing it to the Kings they can become a tough match-up. Conley's level of aggression and commitment to physical play is going to dictate the tone of the game. Like I always say, the Grizzlies must be the ones to enforce their will to win.
The game tips at 7:00 P.M. and will be aired on Fox Sports Southeast. I don't know about you guys but I am looking forward to seeing that classic Joerger squat again. It's always good for a laugh.

Tabitha was a Memphis transplant who fell in love with the Grizzlies when she moved to the 901. She now resides in Houston where she frequently finds herself in debates with Rockets fans.

Latest posts by Tabitha Smith (see all)