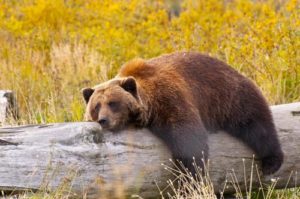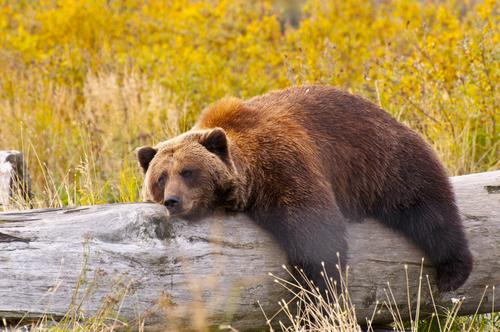 Heat rout Grizzlies 107-82
Dribbles on Heat 107-82 rout of the Grizzlies
1) The Grizzlies are now 0–9 against Eastern Conference opponents.
2) Miami outscored Memphis 37–22 in the fourth quarter while shooting 8-of-9 (.889) from three-point range and 11-of-14 (.786) overall, marking an opponent season-high in any quarter for field goal percentage.
3) The Grizzlies have now lost 15 of 16 and 18 of its last 21 games. The team is on a four game losing streak.
4) The Heat ran away with the game in the fourth quarter. The Heat outscored the Grizzlies 37–22, shooting 11-of-14 (.786) from the field and 8-of-9 from beyond the arc (.889), while the Grizzlies shot only 7-of-20 (.350) from the field and 2-of-8 (.250) from three-point range.
5) The Grizzlies bench was outscored 45–26. This was the fourth time this season the bench was outscored by its opponent.
What They Said!!
J.B. Bickerstaff
On the fourth quarter:
"The effort wasn't there. To a man, the responsibility that we have to our teammates, to the organization, to the fans, we didn't give the fans what they deserve tonight. We didn't give the organization what they deserve tonight. And, we didn't give one another what we deserve. Guys from teammates, the organization, fans, sacrifice a lot for this, for one another, and we didn't pay that any respect tonight. We didn't give all that we could. It was disappointing to say the least."
On the team chemistry:
"It's a work in progress. Obviously we have a bunch of new guys on the team with the changes that we made over the summer. We had guys miss training camp and guys who were injured, so they're trying to figure out how to work with one another and that can be frustrating at times. Again, a lot of our work, and it's going be difficult, is coming during the games because of the schedule and the lack of practice time that we have. We have to figure it out. We will. There's no doubt about it and we'll turn it around."
Marc Gasol (19 points, 6 rebounds)
On another low energy in the fourth quarter:
"I think we have to care about the other guys in the locker room. Each and every one of us needs to help the team right now. Right now, we always are looking for the excuse from another guy — what the next guy should've done, why he didn't pass me the ball, why I'm not getting more touches, why I'm not getting help.
You know, we're just looking for excuses and we need to find solutions somehow where we think 'what do I need to do to help the team?' That is going to give us consistency as far as defense goes. We gave up 40 points in the fourth quarter. We always had a mindset here when you can have a tough night offensively, but if we don't score, you don't score. It's not like I didn't score or somebody didn't score, I don't have to hustle back, I don't have the urgency. That has to stop because that leads us nowhere.
Nobody can force you to do that but yourself. We need to figure out, every player. Nobody can force that into you. Just do your job defensively and I guarantee you, I know for a fact, because we've been through similar situations, obviously not as bad, when you play defense together the basketball has a way of taking care of you on the other end. You get stops, you get it into open court, the ball gets moved better. You're more proactive.
Communication — guys see that you care about them because they might have a mismatch and you might have to talk to them and call the coverage. Everybody is tied together. I don't see guys in a stream, I see guys worrying too much about their own situations and their own dilemmas and that's not something you can build on, at least not build a strong foundation like we're trying to build."
On when it's time to have a talk with teammates:
"We already had those, but I don't think talk does much, it's doing. I always believe that talk is great and we're all going to say the right things and we can sit down and sing Kumbaya, but it's more about grabbing it and taking ownership of the things we have to do — each and every one of us. I have to do a better job. Whatever the point guard is, guard three men, four men. The bench has to figure out how to play together more consistently, and we all do as a team. It starts with every single one of us doing our job every single time. Then we can figure whether we're right or wrong, but until we do that, it's going to be hard."
On if he feels like losing is bothering everyone else as much as it is him:
"I couldn't tell you that. Everybody has to look in the mirror and as a man you have to take it personally because wearing this jersey means a lot. I think that they see it through all this how many fans show up and support. Before the game, we see it. Before we run on the court [we see] how many fans are gathered right there beside the {Courtside Club]. They see it. They feel the support. I'm sure when they go to grocery shopping, or maybe they don't grocery shop, when they go eat somewhere, I'm sure they really feel the support from the fans and if they don't do it for themselves, they should do it for the fans."
On if he feels like he has played well enough defensively:
"At times, I think that I've tried to read and react. I try to communicate as much as I can. Some of the things that have happened are hard to read for me. I take a lot of pride in knowing the other team's play, knowing their tendencies and what they're trying to accomplish, and try to be a step ahead. Obviously, when we're on our heels and we are playing from behind, and I can't honestly read what's in front of me, I don't know what's going to happen… One of the advantages for me is I can be a step ahead of the play. I have to do a better job defensively, too. We're all in this together. It's not like I'm playing great defense. I have to do a better job, too. There's no hiding here."
Tyreke Evans (11 points, 3 assists)
More Tyreke: "Once something goes bad, guys pout, argue when you try to (help). Sh*t, can't win like that."

— Peter Edmiston (@peteredmiston) December 12, 2017
Up Next
The Grizzlies travel to Washington to take on the Wizards on Wednesday. Tip-Off: 6pm CST

Latest posts by Sharon Brown
(see all)