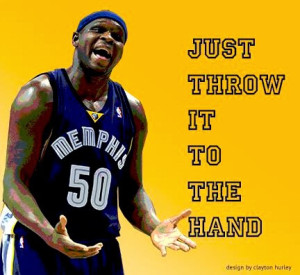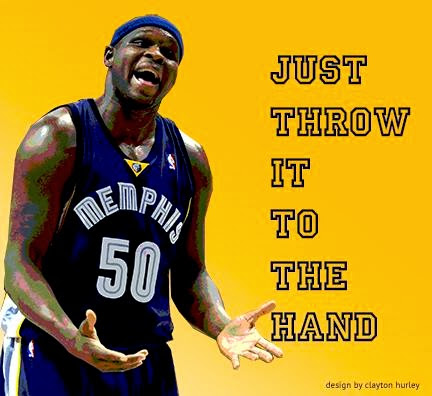 Grizzlies vs Trail Blazers: Game Preview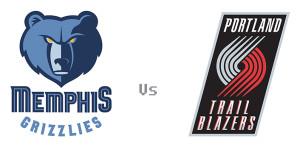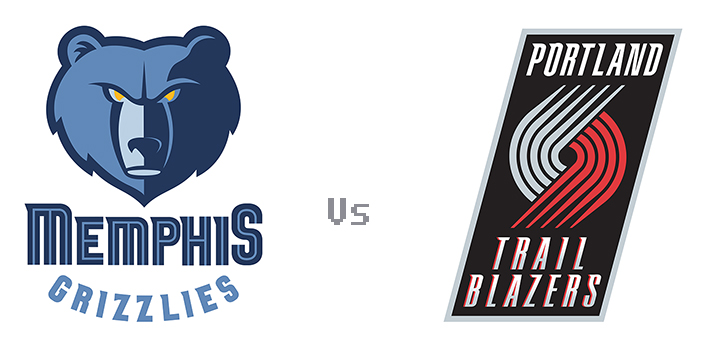 Where: Moda Center in Portland, Oregon
Tip-Off: 9:30 CST
TV/Radio: TNT/92.9 FM ESPN Memphis
With two embarrassing losses, the Grizzlies lead the southwest division 3-2. They will continue their  brutal West Coast road trip to take on the Portland Trail Blazers tonight at the Moda Center. Memphis has won three consecutive season series against the Blazers.
Which Grizzlies team will show up tonight? 
In the losses, their offense has been cringe worthy and absolutely horrendous. Losing by 30 and 50 points is despicable and shouldn't happen to an elite team. Yes I said elite team!!
In wins, the offense flows efficiently and is effective. The Grizzlies have scored 100 or more in each win in 3 games of the five they've played thus far.
There needs to be a balance. In the losses, they were able to have open shots but were unable to convert. The Grizzlies shot 48.2 percent against the Kings after shooting at a franchise-low 27.1 against the Warriors. That's inconsistent and they need to adjust.
The defensive edge must be maintained
The Grizzlies defensive ranking has suffered because of the losses to the Cavs and Warriors. It's time to get back on track. Tony Allen didn't record a single steal in the last game against the Kings..that should not happen! The Grizzlies are averaging 7.8 steals a game.
They have also improved in block shots since the addition of Brandan Wright and Matt Barnes. In the game against the Kings, Wright had four blocks while Matt Barnes had two.
Rebounding is essential on the defensive end as well. They can't allow the Blazers to get a lot of second chance points. The Grizzlies backcourt must be engaged and help out with the rebounding.
Contain C.J. McCollum as much as possible
C.J. McCollum must be stopped! He's basically has had a feast and gets any shot he wants when he plays Memphis. Also he has averaged 25.7 points on 60.9 percent shooting in the last three games against the Grizzlies. Through five games in 2015-16, McCollum is averaging 22.6 points per game. He and Damian Lillard are a formidable backcourt.
A bigger defender should be put on McCollum if Conley struggles to defend him. I personally think Matt Barnes should guard him on the perimeter.
Zach Randolph should be more involved offensively
Zach Randolph is averaging 12.4 points per game and 8.6 rebounds per game so far this season. When Zbo is clicking, it's a good day for the Grizzlies. He's scored in double figures in four of five games this season and has had a double double in two of them. This may be Marc Gasol's team now but Zbo shouldn't be counted out just yet. It is tough for him to guard a stretch four outside of the paint but he's needed offensively for this team. He the team leader in the field goal percentage category with 43.9 percent. Randolph should have his way with his former Grizzlies teammate Ed Davis.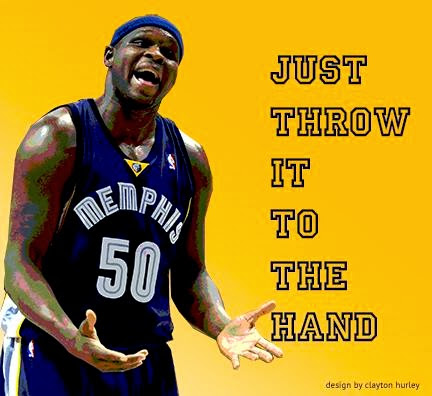 Injury Update
Portland
Gerald Henderson (left hip soreness) and forward Cliff Alexander (left knee soreness) will not play and Meyers Leonard (right ankle) is questionable.
Grizzlies
Jarell Martin (left foot) is out and Gasol (neck strain) is questionable.
Conclusion
The Grizzlies have to stay focused on both ends of the floor. They must click on offense and not take the Blazers lightly. This should be another game in which Zbo should shine and be the offensive threat we know he can be when he's in a zone. Mike Conley said "We have our sights set on playing in June, but we have to do a better job of being consistent like we have always been in the past." One game at a time should be the motto. As the Grind to Greatness continue, this team must continue to believe!!
****Stats courtesy of ESPN****

Latest posts by Sharon Brown
(see all)