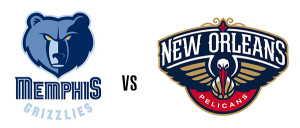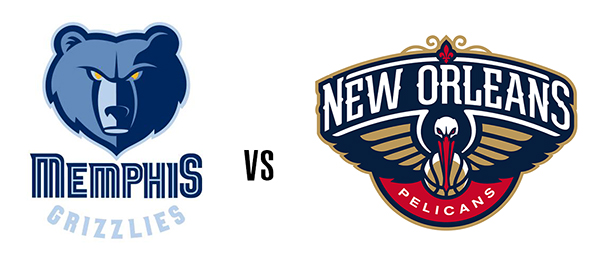 Grizzlies outlast Pelicans in OT, 89-83
The Grizzlies pulled off a stinker against the Pelicans. This game was horrible for both teams and was horrible for fans to watch.
The Good
1) JaMychal Green tied his career-high with 21 points, six rebounds and two assists. Green was 9 of 12 from the field and 3 of 5 from the three-point line.
2) Anthony Davis was held to just 10 points for the game. He was 3 of 13 from the field. Before the game Davis was averaging 37 points and 13 rebounds.
3) James Ennis ended the game with 16 points, 10 rebounds and two steals.
4) Zach Randolph (3,326) moved ahead of Pau Gasol (3,324) to become the Grizzlies franchise leader for field goals made. Zbo recorded a double double with 10 points and 11 rebounds.
5) Mike Conley chipped in 20 points and three assists.
The Bad
1) The Grizzlies shot 35.1 percent from the field. They converted on 33 of 94 shot attempts. They were abysmal from the three point line as well — 8 of 27.
2) The Grizzlies only scored nine points in the fourth quarter.
3)  Buddy Hield posted a career-high against the Grizzlies with 18 points and shot 4-of-9 from three-point range. Hield has previously struggled from the perimeter.
4) We still are on the Chandler Parsons watch.
The What the Hell
1) The Pelicans bench outscored the Grizzlies bench 64-20.
2) Marc Gasol was 3 of 18 and scored only 8 points for the Grizzlies.
3) At one point in the game Zbo was 0 of 7 and he couldn't buy a shot. He converted on only five of his 18 shots.
4) Big Spain and Zbo combined for 8 of 36 from the field. Geez.
Analysis
James Ennis remains a bright spot for the Grizzlies. He is impressive on both ends of the floor and is a joy to watch. For the season, Ennis is averaging 12.0 points, 7.2 rebounds and 1.0 steal.
Both the starters and the bench need to be consistent contributors to success for this team. They can't win games against elite teams playing like slaw. It's not a cause for concern as of yet. A win is a win, no matter how ugly it may seem.
Up Next
Grizzlies vs Clippers
When: 7:00 pm CST
Where: The Grindhouse aka The FedEx Forum
TV/Radio Broadcast:Fox Sports Southeast/92.9 ESPN

Co Owner and Founding Editor of All Heart in Hoop City

Latest posts by Sharon Brown (see all)