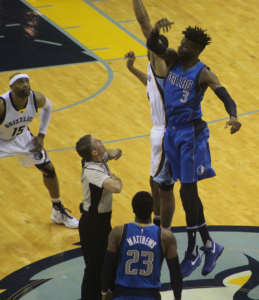 Grizzlies clinch playoff berth
With the win and a Nuggets loss last night, the Grizzlies clinched their seventh straight playoff berth. Memphis has the third longest active streak in the NBA.
Grizzlies head coach David Fizdale is relieved after securing a trip to the postseason.
"I was glad I got that monkey off my back. I don't want to be the first coach to not make the playoff in [seven] years. That part is really great, Fizz explained. "I just feel good for them. They worked really hard for this. We have been through adversity, but every team does."
Fizz continued, "Our road isn't really any more rough than anyone else's, but I just know we have gone through our fair share of adversity. This team has really held tight and battled through some really tough games. There were moments during the season when there was a lot of doubt, and that's what creeps in through different times. My leadership really stepped up when we needed it the most, and I'm really proud of those guys."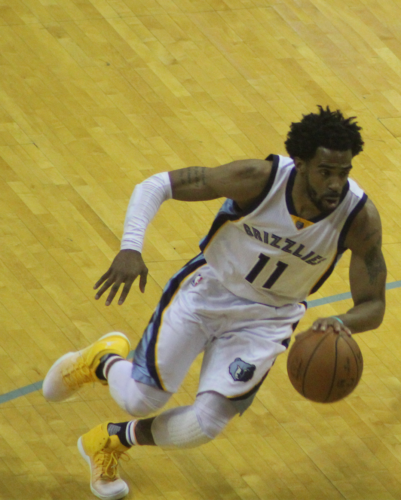 Mike Conley doesn't remember the last time his team missed the playoffs. "It seems so long ago that this time of the year didn't mean anything to us. It's a heck of an accomplishment to have it seven years in a row," Conley reiterated.
Vince Carter was happy about entering the postseason but he remained cautious:
"It's definitely great to have it in our pocket. We just don't want to get comfortable and complacent right now. When you're going into the playoffs, you want to play your best basketball and have everybody on the same page. From here on out, I think now we can just fine tune some things and get our younger guys ready to play in the second part of the second season."
Carter added words of wisdom to the Grizzlies young players, "With it being the first time for them in the atmosphere, games like OKC will be a playoff like atmosphere, so we're just preparing those guys and preparing ourselves for that.  We won't have Marc [Gasol] and JaMychal [Green] so this is a great opportunity for them to get some minutes and get comfortable… There's nothing like the playoffs until you're playing in it. Practice runs are practice runs."
Game notes
1. The Grizzlies won their second straight game by beating the Mavericks 99-90.
2. Mike Conley led the Grizzlies with 28 points, six assists and five rebounds. In the month of March, Conley averaged 23.7 points per game, the highest average for a calendar month in his career.
3. Zach Randolph added 22 points and 12 rebounds. Zbo recorded his team-high 19th double-double of the season and his 18th off the bench, which is tied for the league lead.
4. Bob Lee Swagger aka Troy Daniels finished with 21 points (7-of-12 3P) and recorded his sixth game with 20-or-more points off the bench. He tied a season-high with seven three-pointers made. Daniels (122) eclipsed the franchise record for three-pointers made off the bench (Mike Miller, 121, 2005-06) in a single season.
5. The Mavericks had seven players in double figures. Dirk Nowitzki, Wesley Matthews and J.J. Barea all had 13 points each. Seth Curry chipped in 12 points while Nerlens Noel and Devin Harris added 10 points each.

Latest posts by Sharon Brown
(see all)