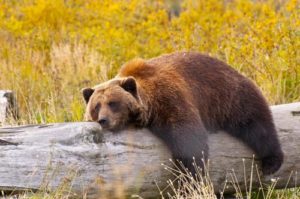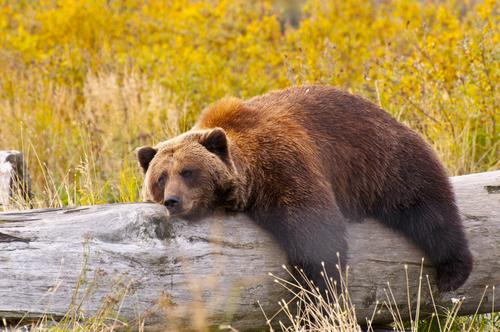 Grizz run out of gas in the fourth, fall to Warriors
The Memphis Grizzlies faced the Golden State Warriors last night for the last time in the regular season.  They went into Oracle Arena up 2-1 in the season series and were hoping to come away with another win.  The Grizz came in 0-2 on a four game road trip and desperately needed the momentum of a win.  Marc Gasol sat the game out with a left foot strain; Zach Randolph got the start.  Gasol averaged 11.5 points and 9 rebounds in the first two games of the road trip; Randolph averaged 6 points and 8 rebounds.  No matter who played the Grizzlies needed more than that against the league's best team.
The Grizzlies held their own through the first three quarters and went into the fourth quarter down by just 2 points.
Unfortunately, the Grizz couldn't seem to get into their offensive sets in that fourth quarter though, and they ended up being outscored by 10 points in the quarter.  After keeping themselves within striking distance for 36 minutes, the Grizz fell in the last twelve. The final score was 106-94.
What Went Right
Mike Conley carried the Grizzlies once again last night.  He was averaging 19 points and 4.5 assists on the road trip and ended up chipping in 29 points (9-15) and 6 assists against the Warriors on Sunday night.
Zach Randolph, who came in averaging just 6 points and 8 rebounds on the road trip, came out and looked much better against the Warriors than he had against the Pelicans or the Spurs. Randolph had 15 points (7-15) and 5 rebounds.
JaMychal Green was the only other Grizzlies player to score in double digits last night.  He was averaging 9.5 points and 4 rebounds on the road trip.  Last night he chipped in 13 points (6-11) and 8 rebounds.
What Went Wrong
The Grizzlies had 13 turnovers, including 6 from Conley, that led to 17 points by the Warriors.
Last night the Grizzlies' bench suffered with Randolph getting the start instead of coming off the bench.  The bench went 8-29 and scored just 20 points against 43 points from the Warriors bench.
Randolph and Green started the game firing on all cylinders combining for 24 points (12-16).  However, the second half they only combined for 4 points (1-10).
The Grizz struggled from beyond the arc making only 27.6 percent of their three point attempts (8-29).  They allowed the Warriors, however, to make 54.8 percent of their three point attempts (17-31).
The Warriors had four players to score in double digits:  Klay Thompson (31); Steph Curry (21); Andre Igoudala (20 off the bench); Matt Barnes (10 off the bench).
What the Grizz Said about the Game
Coach Fizdale on how they need to finish the road trip:
"Desperation. We've got to be desperate. There's no other way to describe it. You go 0-for-3 on a road trip. You have a chance to be in the game late against the two best teams in the West. If you're looking for moral victories, that's a moral victory, but we're not into that. We really need this next game, so we're going to go in there and just give it a great, desperate effort."
Tony Allen on whether Gasol's absence made a difference:
"It ain't no excuse for us to play. As far as his health, praying I hope he gets better, come back. Obviously we need him. As far as today, we had every opportunity to win that game and you could see there was a little out of whack today as far as what we had came with defensively but like I said, it bore down to a lot of communication and we got to get better at that every night."
Mike Conley on the fourth quarter:
"I thought we let our fatigue dictate a lot of what we did in the fourth. We used it not to get back, we used it as an excuse in different parts of that fourth and we can't have that mental lapse. We got to stay mentally engaged like we did in the first three quarters and keep our aggression to a point that makes them uncomfortable and I thought we did a good job of that early. Fourth quarter obviously got away from us and they made the big plays to extend the lead."
What the Warriors said about the game:
Coach Kerr on the second half:
"We just picked up our intensity. Most of the second half I thought our defense was much better. I thought Steph (Stephen Curry) put good pressure on the ball. I thought Andre (Iguodala), Shaun (Livingston), Matt (Barnes), Ian (Clark), David (West) – we had good energy from our bench guys. I thought that fueled our offense a little bit. Klay (Thompson) and Steph had it going from the three-point line and that's always a huge plus, but when we can get stops and get out and run and hit a couple of three pointers that really gives our team a good charge."
Steph Curry on how the Warriors making adjustments:
"They were making some tough shots. It was one of those games where we didn't really have too many breakdowns. They were going under a screen that maybe we shouldn't have. As the lead goes, good offense always beats good defense, but you can't get discouraged by it. There was a point in the second quarter where our body language was kind of tough when they went on that 8-0 run. You can't let that stuff affect you the rest of the game, and I think we did a good job of that. Especially, at the start of the fourth quarter down the stretch, making them take tough shots and getting rebounds."
Klay Thompson on playing against the Grizzlies:
"Well they're a very good team. They're very experienced. They've been together for years now. They played their style, and they really don't change how they play. As a team, obviously you see that a lot and it's always fun playing against them, because you know we're going to get their best shot. They're a bunch of real professionals, so they're very well coached and are a great chemistry kind of team."
What's Ahead
No sense in crying over spilled milk.  The Grizzlies are now 0-3 on a four game road trip and game four is tonight.  They'll face their former coach Dave Joerger and the Sacramento Kings.  Luckily for the Grizz everyone around them in the Western Conference standings also lost yesterday so they haven't lost any ground.
The Grizz need this win tonight though against the Sacramento Kings.  The Kings' roster looks a bit different now with their franchise player, DeMarcus Cousins, being traded to the New Orleans Pelicans at the deadline last month.
Game tips off tonight at 9:30 p.m. CST from Sacramento.  Let's cheer the Beale Street Bears on to a win so they can have the momentum they need to push through these last few weeks of the regular season.  Go Grizz!!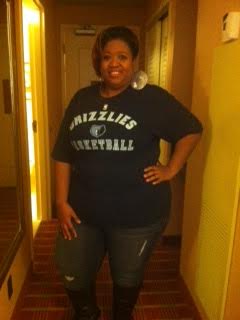 Latest posts by Carmen Patton
(see all)