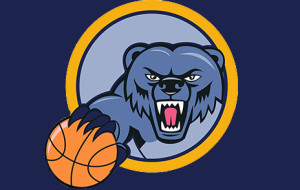 Getting Ready for a New Season…Still Chasing Greater
It's July. The NBA Champions have been given their trophy and have waved their hands in the parade. Teams have drafted new talent. Trades have been made. Free agents are signing. NBA Summer League play is underway. In fact, the Memphis Grizzlies have already seen their Summer League stint and came out of Orlando victorious as the Orlando Summer League Champions.
Russ Smith Game Winner
The young guys seem hungry, and they have managed to wet the appetites of fans during the off-season. Now fans are anxiously awaiting the schedule of the 2015-16 season and the Memphis Grizzlies' 2015-16 roster.
Farewell Old Friends
During the offseason, the Grizzlies saw two players leave the franchise. PF Jon Leuer was traded to the Phoenix Suns on Draft Night for the 44th pick in the draft, Andrew Harrison (Kentucky, G). Leuer became a part of the Grizzlies franchise mid-way through the 2012-13 season and averaged 11.9 minutes, 4.7 points and 3 rebounds per game during his tenure.
Kosta Koufos, Center, who joined the Grizzlies during the 2013-14 season became an unrestricted free agent this offseason. The talk was that Koufos' likelihood of staying with the franchise was likely hinged on the decision of whether All Star starting C Marc Gasol, who was also an unrestricted free agent, stayed with the franchise. Gasol is staying. Koufos was offered a deal with the Sacramento Kings. The deal is reported to be for 4 years and $33 million. Koufos averaged 16.8 minutes, 5.8 points, 5.2 rebounds and 0.8 blocks per game during his tenure.
We wish Jon Leuer and Kosta Koufos well in their future endeavors on and off the court.
Made New Friends
On June 24, the Memphis Grizzlies reported a deal that sent G Luke Ridnour to Memphis from Orlando in exchange for the rights to Janis Timma. This deal immediately raised eyebrows and started discussions of what the next move would be because surely this wasn't the final stop for Ridnour. The following day the news was that Ridnour had been traded to Charlotte for F Matt Barnes, who'd recently been traded from the Los Angeles Clippers. Given the intense rivalry that exists between the Clippers and the Grizzlies and Barnes' big personality, this deal was met with mixed reviews amongst fans as well. However, true fans of the sport can agree that Barnes most likely will fit right in with the grittiness and grinding nature of this team given his defensive nature on the court. Ironically, Barnes was drafted in the second round of the 2002 draft by the Memphis Grizzlies, but he was traded that same summer. He brings years of experience with him as well as a career average of 8.1 points and 4.5 rebounds per game. His 3 point shooting percentage is 33.8%.
The NBA Draft occurred on June 25. Anxiously, fans waited to see what the front office would do with the one pick that the Grizzlies had this year. Additionally, most wondered would any other deals be made. With the 25th pick, the Grizzlies drafted Jarell Martin (LSU, F). Martin is 6'10" and 235 lbs, and he averaged 13.7 points and 6.9 rebounds in 30.7 minutes and a total of 65 games with LSU. You can learn a little bit more about why the Grizzlies likely chose him:
Martin, who was unable to play in Summer League due to injury, did travel with the team and signed his rookie deal with the Grizzlies on July 10.
Despite the fact that Grizzlies only had one pick for the draft, they also picked up Andrew Harrison (Kentucky, G) from the Phoenix Suns (44th pick) while trading F Jon Leuer. Harrison is 6'6" and 210 lbs. He averaged 9.3 points and 3.6 assists in 25.5 minutes and 39 games played with Kentucky. His wingspan is believed to be 6'9". Harrison did get to play with the Grizzlies Summer League team in Orlando.  Check out more about Harrison and his strengths:
On July 1, it was announced that free agent F/C Brandan Wright and the Grizzlies agreed to a 3 year deal worth about $18 million. Wright is a Tennessee native (Nashville), and he is 6'10" and 210 lbs. Wright averaged 7.3 points, 4.3 rebounds and 1.25 blocks in 19.3 minutes of play in 75 games last season. Wright played for the Mavericks, Boston Celtics and Phoenix Suns last season. Wright signed his deal once the free agency moratorium was over and was introduced to the Memphis community via press conference and the return of Food Truck Fridays at the FedEx Forum on July 10.
We welcome Jarell Martin, Andrew Harrison, Matt Barnes and Brandan Wright to the Memphis Grizzlies family!!
Welcome Back
Many Grizzlies fans were quite anxious about what free agent All Star C Marc Gasol was going to decide to do about his future. Would he go to the Knicks, or the Lakers or the Spurs or would he remain in Beale Street Blue? Some fans worried about this all season, and the pressure only mounted once the season was officially over. Add to that while it was leaking what other players were going to do, everyone but Marc was saying what Marc was going to do. It was stated that he wouldn't be meeting with anyone but the Grizzlies, but the elusiveness of it all still drove many fans batty.
Memphis movie producer Craig Brewer put together a video, "Marc Gasol of Memphis", to show the city's love for Big Spain, including an appearance from Justin Timberlake. Meanwhile, Gasol and the ownership team stayed mum about what his plans were and what the deal was going to be. Finally, on July 6, it was announced that Gasol would be staying "home" on a 5 year max deal worth over $113 million. Gasol credits G Mike Conley in helping to encourage him to stay by indicating that he would be staying once he becomes a free agent in the 2015-16 season.
How will the final roster look?
The current Grizzlies roster for the 2015-16 season looks like this:
Guards: Mike Conley, Beno Udrih, Nick Calathes, Courtney Lee, Jordan Adams, Russ Smith, Andrew Harrison
Guard/Forward: Tony Allen, Vince Carter
Forward: Zach Randolph, Jeff Green, Matt Barnes, JaMychal Green, Jarell Martin
Forward/Center: Brandan Wright, Jarnell Stokes
Center: Marc Gasol
A NBA team can have 15 players under contract. There are 17 players listed above. With that in mind, this roster is not set in stone. Talent isn't lacking among these 17. The difficulty comes in deciding which players are the best 15 to help the Grizzlies franchise achieve its 2015-16 goals. Stay tuned Grizz Nation as we prepare for another season of Chasing Greater…
*Statistics from www.grizzlies.com and www.basketball-reference.com *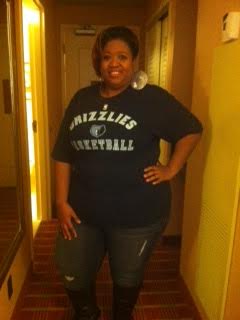 Latest posts by Carmen Patton
(see all)