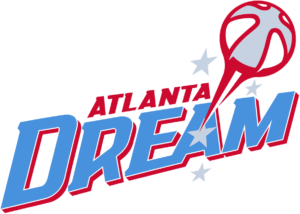 The Dream Were Too Much for the Stars
The Atlanta Dream (4-1) defeated the San Antonio Stars 77-70 Tuesday afternoon in Atlanta at the McCamish Pavilion. The Stars (0-6) have yet to pull off a victory after having early leads over their opponents.
Tiffany Hayes led the Dream with 16 points, four rebounds and two steals.
Bria Holmes tied her season high by scoring 15 points and grabbing six rebounds, while Sancho Lyttle added 14 points, eight rebounds and three steals. "Everybody knows that I'm up there in age, but once I step between the lines I'm going to give all my effort," Lyttle said after the game.
Monique Currie and Dearica Hamby were the only Stars players to score in double figures as reserves. Currie ended with 14 points, seven rebounds and four assists, while Hamby chipped in 13 points and grabbed eight rebounds.
Game notes:
1) The Stars held the Dream to 36 points in the first half. However, the Dream only allowed the Stars 31 points in the second half.
2) The Dream scored 26 points off of 22 turnovers by the Stars.
3) The Stars had 11 blocked shots against the Dream.
Quotables:
Stars Head Coach Vickie Johnson

On what she told the team after the loss:

"It's about staying focused for 40 minutes. The game is not three quarters, it's 40 minutes. In the fourth quarter, you can't have a mental lapse. You have to be sharp as a whole, as an individual, and as a team. We have to put the ball on the block, set good screens, and coming off making shots.  Most important thing is boxing out and rebounding. We had 21 turnovers, we can't win like that."
Dream Head Coach Michael Cooper

On the second half improvements:

"We had to just make the game easy for ourselves. We played team basketball. We had 18 assists and were able to get back into the game."

On team basketball:

"When we play team basketball, we're hard to beat."
Up Next: The Atlanta Dream travel to D.C. to take on the Washington Mystics on Sunday.
San Antonio returns home to the AT&T Center on Saturday to host the Connecticut Sun.

Latest posts by Sharon Brown
(see all)