Chandler Parsons and the bench mob torched the Rockets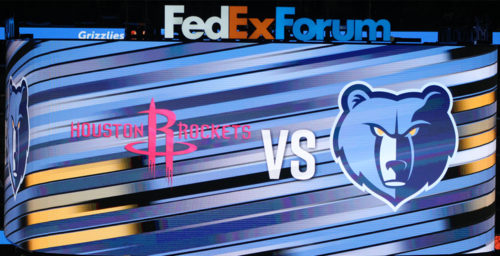 Saturday night belonged to Chandler Parsons and the Grizzlies' bench. The Grizzlies bench scored a season-high 67 points compared to Houston's bench with 25. That total came just five points shy of the franchise record of 72, which has been recorded twice and most recently on Jan. 24, 2007 at Utah. The Memphis bench is now outscoring their opponents 246-126 (41.0-21.0) over the last six games. 
Mike Conley was proud of the bench unit effort despite struggles from himself and Grizzlies' center Marc Gasol. Conley said, "We're deep. We are a deep team. We have got a bunch of guys who work hard. We follow the game play, and we are very unselfish. So there is going to be a lot of nights like this."
The Grizzlies' guard continued, "As long as we are staying together and concentrating on our role, me and Marc (Gasol) do not care about scoring two points or 20 points, as long as we are winning."
Memphis went on to defeat the Rockets 103-89. The Grizzlies are now 2-0 against the Rockets this season. The Grizzlies outscored the Rockets 18-5 in fast break points. Memphis converted 19 Houston turnovers into 23 points.
Chandler Parsons is back!!
Chandler Parsons was the man of the match on Saturday night for the Grizzlies. The former Rockets player went 9 of 11 from the field, scoring 24 points in under 20 minutes of play. Parsons was pump faking, pulling up for threes off the dribble and on the break plus he drove through the lane with a dunk. 
The 6′ 10 forward recorded the highest score in franchise history by any who played fewer than 20 minutes in a game. Parsons also converted on 6-of-8 of his three point shots. 

The tale of the bench
Mario Chalmers scored a season-high 15 points on 6-of-10 shooting and was a +28 off the bench. Meanwhile, Tyreke Evans chipped in 14 points, seven rebounds, four assists. Evans has scored in double figures off the bench in five of six games this season.
Parsons, Chalmers and Evans combined for 53 of the Grizzlies' bench 67 points. The Grizzlies won despite not having a single starter in double figures.
Mario Chalmers chimed in on the bench connection:
"Our chemistry is perfect right now because most of our second unit is coming back from injuries, coming back from rehab. That's the thing we have in common the most. We're all hungry. We've all been away from the game. We've all battled different things. We're all going out there to keep proving ourselves."
Rockets
Ryan Anderson was the high man for the Rockets with 22 points off of 7-of-11 from three-point range. James Harden added 20 points and eight assists. In each game this season, Harden has scored 20-or-more points and dished at least seven assists.
Clint Capela notched a double-double with 12 points and 12 rebounds.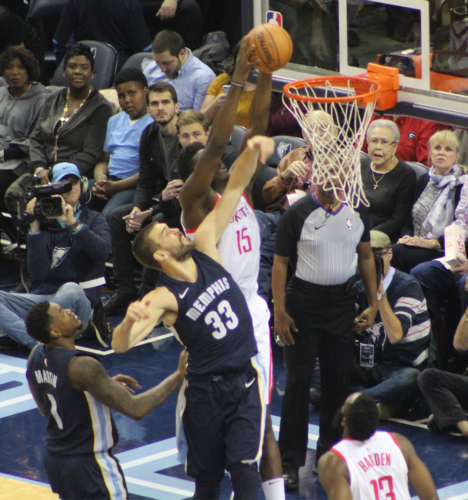 Up Next
The Grizzlies will host Kemba Walker and the Charolette Hornets on Monday night at the Fed Ex Forum. Tip-off: 7pm CST.

Co Owner and Founding Editor of All Heart in Hoop City

Latest posts by Sharon Brown (see all)