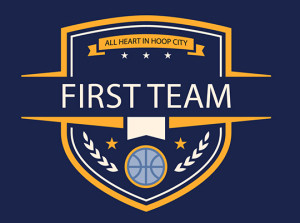 Real Talk: Part two analysis on the Grizzlies first quarter of the season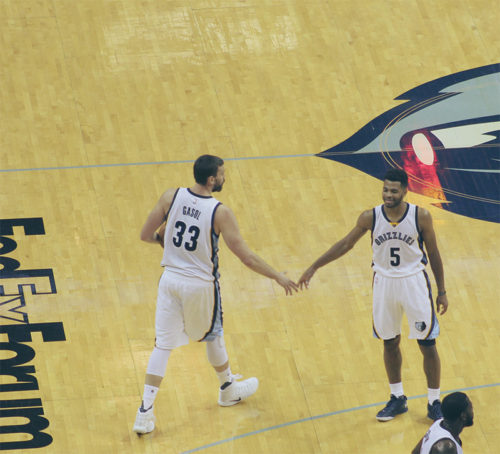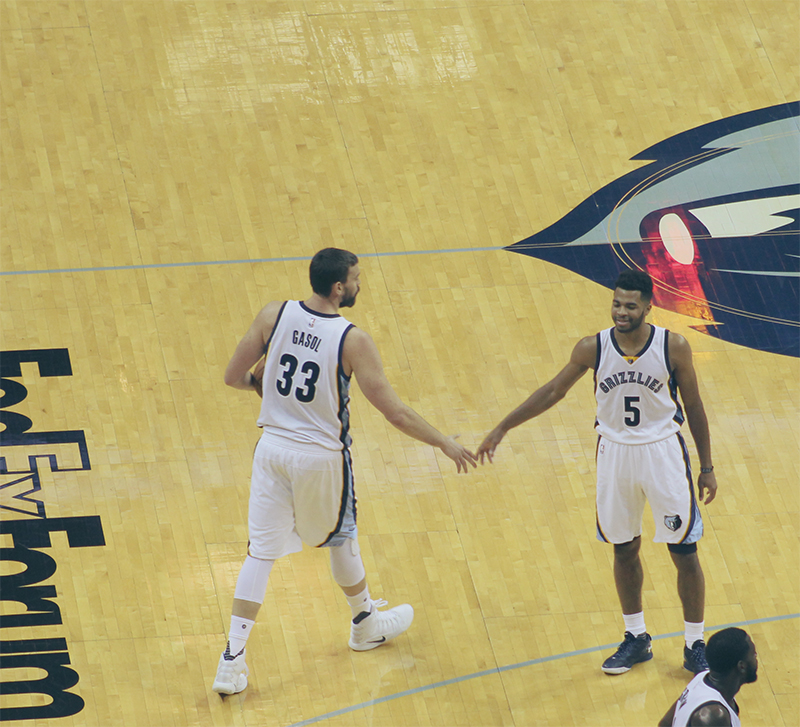 Part 2: The ladies of All Heart continue their analyzation of the first quarter of the season. Part one of the discussion can be found here.
What are your thoughts on Andrew Harrison?
Elizabeth Smith — I haven't always been a fan of Andrew Harrison. I argued when Harrison got the backup spot over Baldwin . However, recent events have changed my tune. Harrison is gaining confidence, much of which I credit to our coaching staff building him up and his teammates backing him up. A young player is not going to reach their potential without a certain level of trust between them and their teammates and it looks as if maybe Harrison is earning that. Harrison is getting better at facilitating and he hasn't been too shabby in other areas either. This is why I'm hoping Toney Douglas will back up Harrison (and not the other way around) right now. Harrison has made me curse with stupid plays but has also made me yell to get Twin back in the game. See, it's that level of trust that he's beginning to earn, and it makes a huge difference in how he is perceived.
Carmen Patton — I can remember thinking "why is he here?!" through pre-season and the first set of games.  I can remember watching him for 38 minutes in the season opener against the Timberwolves and thinking (and saying aloud in FedEx Forum) "Coach save me and him from this misery!"  I can remember thinking I'm going to be a smoker and/or a drinker by All Star Break looking at him play and develop.  Ol Twin (EVERYONE has a nickname…EVERYONE) has grown on me though.
 I'm not sure when the tables turned for me.  For a lot of fans, it was the Chris Paul blocked shot out in Los Angeles .  I can't really pinpoint it.  Maybe it was then; I don't know.  I can just remember looking at my Daddy at the November 17 game against Minnesota and saying, "Ol Twin gon be alright. He's about to grow on me." 
Defensively he looks good most times; he's just got to learn how to use his body more than his hands.  Offensively, he has moments where I have to face palm still, but he's getting better at getting into the offense quicker and not being stagnant.  He's making better decisions.  I think back to Conley's early years.  At times, he was a fright to watch too, but he's my favorite player now.  So, my thoughts on Harrison …He gone be alright!
Tabitha Smith — Okay, so there was the one game against Toronto where Andrew Harrison found a way to make four three-pointers and score 21 points. That might have given the Harrison train a little steam, the problem is keeping it running. He's averaging 7.0 points per game this season and 3.8 assists. As a rookie I normally wouldn't feel awful reading those stats. However, when I get to the 28.5% shooting any of my warm and fuzzy feelings dissipate. That is a lot of missed shots to hurt an offense.
Harrison is inconsistent. He shows streaks of promise but unless he can find his shot he won't be able to truly succeed as time passes. He has only connected on more than three field goals during two games this season, one of which being his 21-point performance. To give a little more in-depth look at that, in 9 of the 22 games he has played so far he either made only one field goal or none. He is eager on the court and plays hard. That has not translated into true success for him yet.
For a player that spent all last season in the D-league and was shooting 43.7% I am just a little disappointed in his performance so far this season. He has potential. The questions are when and if he will tap into it and begin utilizing his skills on court in the NBA.
Aimee Stiegemeyer — I think spending last season in the D-League did him a world of good, and he looks to be developing really well so far under Coach Fizdale and Assistant Coach Nick Van Exel. He's not Mike Conley, but if he keeps putting in work the way he has been, maybe in a few years he will be on that level.
Sharon Brown — Harrison has been called upon to fill some big shoes. He's been counted on more since Mike Conley went down. Yes he's only scoring 7.0 points per game but he has room to grown. Sure he takes ill-advised shots but he has the trust of his coaches and teammates. He defense is good as well. He still learning early in the season.
He ranks 9th overall among rookies in efficiency. Harrison leads rookies in assists with 3.7 per game and steals with 1.3 per game (among rookies who have played in 15 or more games).
I won't come down too hard on Harrison. He's not Mike Conley but he has been valuable to the team. Having Nick Van Exel and Mike Conley there for guidance and motivation is a big plus for him. And Harrison doesn't bluff, either. He has confidence in himself and takes responsibility when he isn't helping the team.
What has surprised you the most about the team so far this season?
Elizabeth — There is really no good answer to me other than rookie development. Y'all, we actually have rookies that are getting the chance to play. Not in practice but in real game situations. NBA talent has to be honed and molded. As Grizz fans, we aren't used to actually seeing these young guys get a chance to show what they are capable of. The franchise doesn't have the best history of developing our young guns. Fans are used to seeing these cubs on the sidelines riding the bench. We haven't had the pleasure of being able to watch them grow and flourish. Instead, there has been a history of them wasting away on the bench until they are traded or cut for a "veteran" guy. Now that we have a coach that is willing to throw these young cubs into the fire and allow them to prove their worth, many are stepping up in big ways. The value of this is immense to the future of our franchise.
Carmen — The biggest surprise for me has been the three point shooting.  I never thought we'd see this team taking them as often as they are.  It's a game changer.
Tabitha — Before I answer this question I want to give a quick shout-out to Vince Carter. His ability to keep performing at a level beyond his "age" seems to be surprising all the Away team announcers I hear while watching on League Pass. However, I am not surprised. Vince Carter is not a man he is a machine; a basketball team-leading machine. 'Nuff said.
What has really surprised me so far this season? Hands down it's Marc Gasol. I have seen our center shoot the three before. In shoot around and at team practice he's knocking them down. It's not surprising to me that he can make it. Watching that shot sink in a game is what has been a nice surprise. So far this season he has made 38 three-point shots. He is averaging 19.9 points per game and is tied for the team's leading scorer with Mike Conley. I am most surprised that I want to see Marc Gasol taking a clutch three when the game is on line. It's also a hell of a lot of fun.
Aimee — Marc Gasol, 3 point shooter. I remember at David Fizdale's introductory press conference over the summer, this was one of the specific things he mentioned when he was describing his vision for guiding the team. Gasol is currently a career 50-153 in 3P/3PA, and 38-87 in 3P/3PA for the current season, and we are just barely over a quarter of the way through the regular season.
Sharon — Tony Allen. He is known to disrupt defenses and causes nightmares. In the past 5 games, his offense has been remarkable; the Grindfather is shooting 60 percent from the field while averaging 14 points, 8.0 rebounds and 1.3 steals. TA also managed to tally two double doubles in two of the five games.
The other surprise is the three point shooting of Marc Gasol. Gasol currently is shooting 43.7 percent from the three point line. He is 16th in the lead in three point percentage. Coach Fizz has encouraged him to take those shots.

Latest posts by Sharon Brown
(see all)