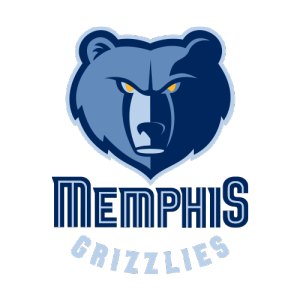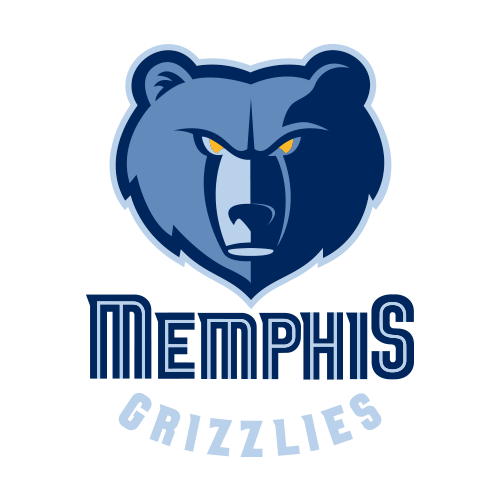 Real Talk: All Heart's analysis on the Grizzlies first quarter of the season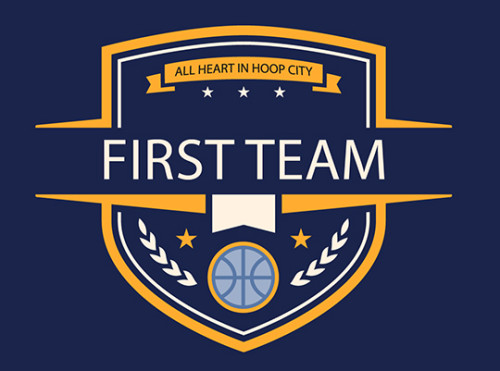 Part one: The ladies of All Heart analyze the first quarter of the season:
1) What is your assessment of Coach Fizdale's performance early in the season?
Elizabeth Smith — @brandondevin
I had a good feeling about Coach Fizdale from the beginning. He came in humble but with a strong idea of what he wanted to accomplish. He's already made a tremendous impression on me.
He spoke of his vision of moving Zach Randolph to the bench and leading him into becoming a candidate for Sixth Man of the Year. Before Randolph took bereavement leave after the death of his mother, he was making a strong case for that award. I have faith that Randolph will come back with a vengeance and stake his claim yet again on that 6MOY.
Fizz discussed how important it was to have our team, in particular Marc Gasol and Zach Randolph, become comfortable and begin to shoot from beyond the arc consistently. He has encouraged them to step out and broaden their games, stopping just short of mandating that they work from beyond the 3-point line. As you can tell, Fizdale's plan has added a new dimension to this team that we didn't really possess before. When we have bigs who are threats from outside the spacing opens the floor up for the guards to get to the rim.
The one thing that has impressed me the most about Coach Fizz is his development of the young cubs. Now I realize that much of the playing time the young guys are getting right now is out of necessity due to injuries; however the fact remains that Fizdale has emphasized getting these young guys real NBA playing time. In order for them to be an asset to the team, they must be allowed to see the floor. They must play real minutes against NBA caliber players. This might cost the Grizzlies a few W's along the way, but in order for this team to have a future, the development of the young players is crucial. For a team that hasn't had the best track record on player development, this is a breath of fresh air for Grizz fans.
Carmen Patton — @1prettypearl
I'm very pleased with Coach Fizdale's performance thus far this season.  I've made it no secret that I've been #TeamFizdale since his introductory press conference.  He's been met with challenges (injuries), difficult conversations and decisions (bringing Zach Randolph off the bench), and has taken a squad that's got half of its players with 3 years or less in the league to a 15-8 record.  He hasn't had a game this season where all 15 players on the roster where physically capable of playing…NOT ONE.  Let's also bear in mind that the injuries have primarily been to the veteran members with the exception of James Ennis III.
Coach Fizdale committed to developing younger players, and though it's almost been inevitable due to injury, he's stayed faithful to that commitment.  I admittedly was ready to throw Andrew Harrison and Troy Daniels on the next train smoking out of the city, but Coach has continuously instilled confidence in them by giving them minutes and giving them roles to play within this system.  That confidence building is paying off now with Conley being injured and will continue to pay off more once he's able to return.
We've seen SEVERAL clutch games this season, and coaching plays a huge role in whether you win or lose those.  Yes, it's up to players to execute, but he's given some good plays for execution.  He's learning his personnel, and he's trusting his personnel.
Tabitha Smith — @tabnmem
I am enjoying watching Coach Fizdale do work with our team. It is obvious that his focus is different from the coaches of the past. Of course he wants to win but it appears that his focus is on being bigger, better, faster, and stronger instead of simply getting wins.
He encourages the players to spend time with one another outside of practice, he hosts team dinners during away games, and had no expectations on one of his Core Four to return before he was ready when he lost his mother. Coach Fizdale isn't just a coach, he is a leader. We have often discussed how much this team needed a real leader but I think that our issues were beyond just needing that leadership on the court.
I also appreciate his obvious commitment to the development of his young talent. Chris Herrington tweeted about the fact that so far this season our rookies have seen more minutes than in four of our past six seasons. It's only the beginning of December. Sure, we have already had injuries, pretty major ones to boot.
However, we also had injuries in previous seasons. Instead of the "trade all the rookies for a washed up veteran" mentality, Fizdale has seemed unafraid to give his rookies time on the floor. Even when the fan base refused to believe in some of our rookies, Fizdale kept playing them. Now we have been able to see not only young, raw talent grow and develop but our veteran's games improve as well. We have watched the emergence of a shooter in Troy Daniels, highlight worthy fast breaks, team basketball, stellar passes, and Marc Gasol shooting clutch three after clutch three.
While it is going to take more time to make a real assessment of the new coach I won't base mine on his win-lose record this season. Sure it will be nice to be successful in the playoffs but for now, I will settle with the success of working toward building a true dynasty in Grizzlies basketball.
Aimee Stiegemeyer — @HoopCityHellCat
A+. I have been amazed at the visible impact he's had on the team. He obviously commands a level of respect from the players that previous coaches have never managed to earn. He's put together a top notch coaching staff and appears willing and able to take this team to the next level. I've been excited about his hiring of Nick Van Exel as one of his assistant coaches since it was announced, and I'm pleased to see that Van Exel's influence on the team as a whole and Mike Conley in particular is just as awesome as I imagined it would be and then some.
All signs are pointing to David Fizdale wanting to create here in Memphis a lasting basketball dynasty that encompasses the city on and off the court, much like the one he left in Miami. His vision is one that reaches beyond just the current season.
The Grizzlies need Coach Fizz and his staff to continue doing the tremendous job they have done using these last five games as valuable learning experience for the developing cubs, who are obviously benefiting from it, and continue the work they've put in guiding Marc Gasol into a leadership role on the court. Conventional wisdom would have expected the Grizzlies to be slaughtered during this time missing so many key pieces, and yet here we are.
The Nasty Nine lineup has managed to do the improbable: scratch and claw their way into keeping the Grizzlies in playoff contention. It ain't pretty, it's gritty. But it's also a good sign that the Fizdale Era will be the most storied chapter in the book of Memphis Grizzlies Basketball History.
Sharon Brown — @SharonShyBrown
I respect Coach Fizz and he's the right man for the job to steer this team in the right direction. Fizz is a straight shooter and knows what he's doing. He is more than willing to take full responsibility for his coaching mistakes.
He also has an impeccable coaching staff. Hiring former NBA guard Nick Van Exel has been amazing for this team, especially the guards.
We never imagined we would be seeing Marc Gasol shooting three pointers as often as he does. All of that can be attributed to Fizz.
Fizz shows confidence in his players particularly the young players. I am impressed with their development under his leadership. We are not used to rookies receiving ample playing time.
Through the struggles, Fizz has led by example. He's a great leader and has the ability to rally the troops. Guiding them to a 15-8 record with major injuries is remarkable in itself. He also should be in the conversation for coach of the year.
Fizz has a different kind of philosophy for the team. He wants them to be men first. From day one, he wanted to be a part of the Memphis community. With him, it's not just about basketball; it's about life. I believe the best is yet to come.
2) How well do you think the team will fare without Mike Conley?
 Elizabeth
Many didn't expect the team to fare well without our floor general. My son's first response when I sent him the text showing Conley's diagnosis were "RIP my team". Before his freak back injury, Conley was having an All-Star caliber season for the Grizzlies. When he went down, Grizz Nation's hearts collectively sank. However, I've been pleasantly surprised so far. We miss our Conductor on the floor, that much is obvious at times, but as a whole the experience hasn't been as painful as I expected. Much of the credit goes to Marc Gasol and Tony Allen stepping up and doing what needed to be done to secure a win. The rest of it goes to Coach Fizz and the coaching staff for instilling in the young cubs the confidence that they need to show up and show out on the court.
The coming stretch of games features in large part playoff caliber teams (including Cavs, Rockets, Celtics, Thunder, Clippers, and Warriors) that will test this new confidence I've gained. The goal is for the team to stay around .500 until Conley comes back. All the team has to do is weather the storm. It will be difficult with the upcoming schedule, but the possibility is definitely there.
Carmen
So far, so good.  We've got a tough set of games ahead of us this week alone with Portland, Golden State, and back to back games with Cleveland, so seeing how they fair through that stretch may be a better gauge.  I've heard things as preposterous as them only being able to win 6 of 24 games while Conley is expected to be out though.  Well, they've gotten 3 of those 6 already, so an extra hard and long side eye plus a "Boy Bye" to those that said that. With Conley due to be evaluated in 6 weeks, that gives them 24 games to play.  I'd ideally like to see them get 10-12 of those 24.
Tabitha
It's going to rough. Conley was on his way to an All-Star season averaging 19.2 points per game. Losing him knocked the wind out of the team's offensive sails. Since Conley has been out the Grizzlies have clawed their way into wins for 4 of the past 5 games (as of 12/7/16).
Each of those wins came against teams that did not have winning records. If he is out the full six weeks Conley won't be back until after mid-January. If that gets pushed to eight weeks, it will be February before we see him back on the court. The games between now and then are going to be a true test of the resiliency of this team.
As much as I would love to say that our rookies can handle Conley's absence, in reality there is not a point guard playing consistently enough to fill in during his absence. The signing of Toney Douglas should alleviate the pressure on the rookies and result in the Grizzlies being able to obtain more wins than they otherwise would have.
At this point the Grizzlies are facing at the very least another 20 games without our $153-million dollar man and true floor general. While the team may have lost their slow, grit-and-grind playing style, the tough-minded, grit-and-grind mentality has not dispersed.  If the Grizzlies can buckle down and continue to fight for their wins Conley's injury may not be the apocalypse it initially seemed to be.
Aimee
Conley getting hurt was a freak accident that no one could have predicted, and he'd been on track to have a career season, and I don't think that's necessarily off the table at this point either. Everything depends on how well his body heals. Which means it is imperative he doesn't come back until he's healthy enough to do so.
The Grizzlies are currently ranked 5th in the Western Conference, and regardless of how ugly some of them have been to watch, are still managing to grind out wins with Marc Gasol and Tony Allen as clear leaders for the younger, less experienced players who are getting heavy minutes and valuable learning experiences. That plus the return of Zach Randolph, and I am less concerned about Conley's absence than I was initially.
Sharon
Since Conley's injury, the team is 4-1. Conley was having an All-star level year and it was unfortunate what happened to him. The next man up now has his time to shine. As long as the team has Marc Gasol, Tony Allen and Zach Randolph healthy and playing at a high level, I am not worried. The emergence of Troy Daniels and Troy Williams (T&T as coined by Elizabeth Smith) has been remarkable.
Sure the Grizzlies have a tough month ahead. I just didn't see the doom and gloom almost everyone imagined. This group of guys doesn't have it in their DNA to just roll over and give up. Time and time again, they have shown their resiliency and resolve. I just don't understand why many are surprised when they perform above expectations.
I am a firm believer that anything can happen in the NBA. I like the wait and see approach. I am just being realistic. Any team can lose on any given day. Numbers can't outweigh effort and heart. No NBA team should be taken lightly.

Latest posts by Sharon Brown
(see all)