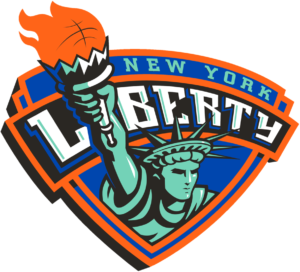 Liberty drop third straight, look to find rhythm on the road
It's been two weeks and counting since the New York Liberty earned a win.  After last night's 81-72 loss to Atlanta, there are a lot of questions about the ability of this Liberty team to go the distance.
Stay healthy
The Liberty have noticeably suffered from injury early this season.  Brittany Boyd was lost for the season in the second game of the season.  Additionally, Sugar Rodgers was out for two games due to a back injury.  She returned to action last night and dropped 11 points. However, it took her until the fourth quarter to register her first points. Rodgers' return to the lineup helped fuel the New York surge in the final minutes of the game. However, she is listed as day-to-day.  Without Rodgers at 100%, the offense will need reliability from other players.
Settle into the offense
As of Sunday, four players on the team average 13 points or more per game. All other players average single digits.  As we approach the halfway point of the season, teams can easily stall the New York offense by strategic defending on Tina Charles (19.6 PPG), Epiphanny Prince (14.1 PPG), Sugar Rodgers (13.2 PPG) and Shavonte Zellous (13.1 PPG).
Both Charles and Rodgers both earned the majority of their points in the fourth against Atlanta. However, Zellous and Prince were both held under ten points.  More often than not, the team's top shooters are creating shots for themselves.  New York has not seemed to run a consistent offense all season.  The team is second to last in the league in assists (15.4 per game), and ninth in points per game (79.5).
Seldom does the team rotate the basketball to get the best shot possible. If the Liberty open up the floor by passing, players like Kia Vaughn, Kiah Stokes and Amanda Zahui B. might find the post open up for them.  Once the post opens up, players like Rebecca Allen, Bria Hartley and Sugar Rodgers will have more space for perimeter shots.
Improve discipline
The Liberty have the fourth most turnovers of any team in the league (14.2 per game). The team posts good defensive numbers, but mistakes at inopportune moments have hurt New York.  Additionally, New York posts solid defensive numbers, but too often gives away double digit second chance points to opponents.  The Liberty have the skill to be a playoff team; and are expected to be a playoff team. However, reaching the organization's first WNBA title will remain elusive unless the team buckles down.
New York returns to action on Thursday, July 6th at Seattle.  The Storm snapped a losing streak of their own with a 20-point win over Dallas on Saturday. The Liberty will take on Phoenix on July 9th, before returning home to face Chicago on Friday, July 14th at 7:30pm ET.
Latest posts by Erica Ayala
(see all)