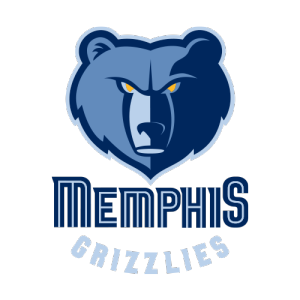 Grizzlies not great against the Hawks
Thoughts on the Grizzlies 104 – 83 loss to the Hawks in preseason action
Preseason games often are not a precursor for the regular season. For the Grizzlies sake, hopefully it's not the case.
The game was not competitive in the the second half. The Hawks outscored the Grizzlies in the third quarter 32-20.
Troy Williams led the Grizzlies with 15 points with three rebounds. D.J. Stephens has a solid performance with 13 points, eight rebounds and four steals. Stephens is making a case to remain on the final roster.
Zach Randolph added 10 points and two rebounds in 15 minutes of play.
Quotables
Coach David Fizdale:
"I thought our vets, for the first two quarters, really did what I asked them to do. Without taking anything from Atlanta's defense in the first half. I thought we had some great looks. Overall it's a learning lesson for our young guys. Like Vince Carter just said: "It's always easy to talk it until it's you're out there". But, I saw somethings that might sound crazy, given the score, that I really liked out of the first two quarters."
"We've still got to get better at our execution, the details of it, our spacing, and being reliable with our spacing. I think those are the areas we really need to improve. You know, just the fundamentals of our offense. Like I said, the first half I was happy with what we had done. I thought a few times to myself, 'I've got to get them out of their comfort zone and defend the three-point line.' Right now we still close out a step too short and we're not running particular guys off the three-point line.  So, I think that's an area that we really need to improve and build better habits. Overall, I believe that the first half and first couple minutes of the second half we did some good things that carried over from practice. "
Zach Randolph:
On scoring in double figures off the bench:
"I'm making the best of it, coming in and trying to be that instant offense and rebounds and doing what I can to help this team win games."
On his younger teammates:
"They're auditioning right now and they're going hard. I take my hat off to them. They come out and play like that. These guys have been here the whole summer working on their game and doing things. They just got to keep working. Like I said, they're not playing just for the Grizzlies, they're playing for all these other NBA teams, too."
On adjusting to his new role:
"Coach (Fizdale) put me in the position to come out there and score, and when I get out there and they get the ball to me, putting the ball in my hands, I can make plays."
On the game:
"It was a tough team to play second game of preseason. They execute really, really well. We did have tough times. We had some different lineups out there. Sometimes we didn't have a point guard. We played hard but came up short."
On his connections with Zach Randolph:
"If you go back to last year, we played really, really well together before I hurt my knee again. We watched those films. That's what we're going to build on towards this year. Me and Zach are going to be partners for the most part. I think we'll have some success."
On waiting for the bigger picture to develop:
"It's not hard. Everyone's just playing hard. We have some guys banged up right now which is common for the second week of the preseason. We'll start to get a little bored these next couple days, next couple games. We'll be ready to amp it up, but we're just going to keep practicing hard and working hard. We're looking forward to opening night."
Highlights
Up Next
The Grizzlies host the 76ers in Grind City on Tuesday, October 11, 2016 at 7:00 pm.

Co Owner and Founding Editor of All Heart in Hoop City

Latest posts by Sharon Brown (see all)