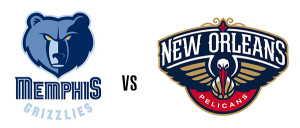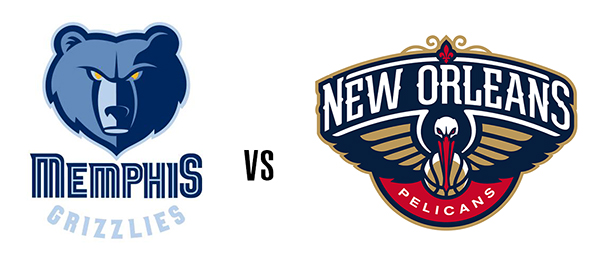 What They Said!! Grizzlies vs Pelicans 01-18-16
POST GAME QUOTES
GRIZZLIES 101, PELICANS 99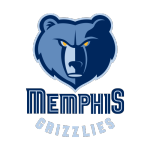 GRIZZLIES HEAD COACH DAVE JOERGER
Opening Statement:
"Good homestand for us to go 5-1. I think that we can continue to play better. I don't think we played great today but I thought we played well enough. [We were] kind of stuck in the mud but these are tough games for us. We've lost the last three. We are 5-8 on Martin Luther King, Jr. Day. It just kind of throws guys off of their routine and it seemed like we kind of had heavy legs today. Guys fought and fought. We came out much better in the second half. Third quarter wasn't great for us but we stopped fouling. I thought we were lunging and gambling and reaching and taking too many silly fouls in the first half. In the second half, we force them into five turnovers in the fourth quarter. They get eight free-throws in the second half so that's an improvement for us. I thought Marc (Gasol) did a lot of things that covered up for a lot of people tonight. Just making plays, they [New Orleans] would run some interesting stuff. It was a tough matchup for us with Ryan Anderson and Anthony Davis. Jeff Green had a tremendous fourth quarter for us – getting out, getting some free-throws, getting out in transition, getting some baskets, going to the basket and hits a three. We executed pretty well in the fourth quarter. Matt Barnes hit two really big shots for us. Especially against a team like that that shoots a lot of threes and plays loose and free, I  actually thought the three-point shot was kind of the difference for us in our favor tonight which is kind of cool."
On Mike Conley:
"I was just trying to play him in short bursts. I didn't have a number [of minutes] that I was trying to keep him under. I thought Mario (Chalmers) struggled a little bit tonight, which naturally is kind of a letdown when you've been playing 38-42 minutes and you kind of feel like, 'Okay, the other guy is back now.' It's a tough deal and he's had a great run. He's good for us, I'm glad he's here. But for Mike, he was fantastic. Ten assists and zero turnovers, just in and out. Picking and choosing his spots when he could attack and when he could settle for threes. He made some big shots. Also, Mario did make some nice reads on back-action passes, where you throw behind you. We were able to post up Marc Gasol. We made some clean post entrees. They really kind of bottled us up in the first half with their doubling. I thought our spacing in the second half was a lot better.
"I talked to the trainer about [Mike's minutes] and we both were talking at the same time, saying the same thing like 'Let's try and go 5-6 minute bursts and then see where we are as we go in the fourth quarter.' Then try to map out when I could play him and when I could sit him. So I played him then I sat him for as long as I could, then he could finish with four and a half minutes left."
On Anthony Davis in the second half:
"We just started giving different matchup looks. But also I think he got hit. I think he got dinged up and he had to go out of the game. Something where he kind of threw his game off a little bit. But he got in a nice rhythm and he got a lot of free-throws in the first half. I mean he had nine free-throws at halftime so it's easier to get in a rhythm with that. But I thought we did a good job. Jrue Holiday seems like he always gives us problems and always plays well against us. He had another nice game for them. But you kind of pick your poison a little bit. He got to the rim a couple times, made a couple tough shots but we stayed out on the three-pointers and kind of lived with that a little bit. I thought we arrived on catches and were closer to guys at the three-point line tonight."
On having a good home stretch:
"It's good, I think guys feel good. Guys don't care if you're beating good teams or teams that don't have a great record. I think wins are wins. I think guys' confidence is going up. I think our three-point shooting is trending upward a little bit. Our spacing has got to continue to get better, we've got to execute a lot better offensively with more pop in the last five minutes.  I thought we executed pretty well. We kind of woke up and weren't so groggy and we got to moving around. We played through Marc [Gasol] a lot and made a lot of plays, not for himself and being aggressive, but also you know for other people."
GRIZZLIES CENTER MARC GASOL (16 points, 10 rebounds)
On Mike Conley's return:
"Not too bad.  He had really good poise.  He played really good.  He was in rhythm even though we haven't really practiced with him.  He took the shot when he needed to.  He seemed healthy.  Unfortunately he didn't play for a long period of time, but he played well."
On the past home stand:
"We still have a lot of room to cover and a lot of things to do better even though we're winning.  We won today, but by any means we didn't play well.  I don't think that we felt good about how we played.  We obviously feel good about the win, but how we played, some stretches were slow.  Stagnant offensively.  It's just not what we're trying to do.  Hopefully we'll get it."
On the defense in the fourth quarter:
"They were hurting us with that same play that we keep getting hurt with.  We got beat with that play out in L.A. against the Clippers – same play that OKC kept running that home game.  Two-five or four-five stacked at the top.  We have to figure out a way to stop that.  We practiced it in a shootaround and it looks great and we all felt good about it.  All of a sudden the game comes and they score four times in a row, and we have to look around and figure out what's going on."
On celebrating Martin Luther King Jr. Day:
"Yesterday we went over to the Civil Rights Museum, and spent about an hour and a half there.  Every time you go there you feel inspired.  You understand a lot of things.  It was Sunday so it was packed, and we talked with a lot of people.  It's always great."
GRIZZLIES FORWARD TONY ALLEN (6 points, 5 rebounds)
On Mike Conley's return:
"Mike (Conley) looked real good today.  He didn't look like anything was bothering him.  Obviously they had a minute restriction on him, but he came in and he was phenomenal.  He looked like the old Mike to me.  I think the rest helped.
"Mike Conley made a few plays offensively.  I was more impressed with his defense.  He was calling out coverages in the pick-and-roll set.  Even in the huddle he was big.  We're going to need Mike to just continue to get healthy, because we know he's not 100 percent.  He's going to continue to get healthy and just be big for us down the stretch."
On celebrating Martin Luther King Jr. Day:
"Yesterday we went to the museum and saw where he died, but obviously Martin Luther King paved the way for guys like myself to have the opportunity to be around now.  Big shout out to this day, and it felt good to be honoring and playing on this day."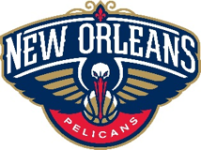 PELICANS HEAD COACH ALVIN GENTRY:
On the game:
"We played hard and we did everything we thought we needed to do to win the game. We did a great job on Zach Randolph; I thought we did a great job on (Marc) Gasol. Matt Barnes made a couple of three-point shots that were critical. But if you're doing everything you can to stop Gasol, Zach and those guys, things will open up. We turned over the ball a little too much – more than we are accustomed to turning it over. We had 15 turnovers, ten of them in the first half and six of those in the first quarter. We fought back from that and I thought we did a good job. We couldn't get a couple of shots in the basket that would have been critical for us. I think that we competed and did everything we could and gave ourselves a chance to win on the road. The last play was just a bad bounce. Our guys did exactly what they should have done. It was a long rebound that came off pretty hard. Gasol, being the smart player that he is, just tipped it out.
"We played a good basketball team at home. They are very difficult to beat in this building and they have been playing good basketball. They have been at home for a while, but they have been playing really good basketball. It's tough winning games on the road in the NBA. I thought we allowed ourselves an opportunity to do what we are trying to do. But then when you get that opportunity, you have to try to capitalize. Unfortunately for us, we didn't get it because of a bad bounce. I thought the game was back-and-forth. We wanted it to be a game in the hundreds, which I think we got the pace up. But they are a very good team and that's why they won. Matter of fact, I think they are 48-4 when they score 100 points."
On their final possession:
"We had a timeout left. There was no reason for us to shoot a bad three. So that's why we drove the ball to the basket. We would've had the opportunity, even if they had made both free throws, we would have had the opportunity to at least tie the game. It played out like we did and, as I said, we just got a bad bounce."
On the scoring drought:
"That was tough. We just didn't get the ball in the basket. That was probably the difference in the game really. We had a five-point lead and an opportunity to stretch it a couple of times and couldn't. Then all of a sudden, they came down and scored the next six points. That probably was the difference right there. I thought we executed pretty good and got some good shots."
On not having Tyreke Evans:
"He is a guy that can obviously create plays and make plays and do some things that some of our other guards can't. But he wasn't able to go today so you have to go with what you have."
PELICANS GUARD JRUE HOLIDAY (23 POINTS, 9 ASSISTS)
On accomplishing certain goals despite loss:
"There's a couple of boxes that we checked. One of the things that we didn't was the turnovers. Obviously, we had been cutting down on our turnovers over the last four or five games. I guess to come out and have something like six turnovers in the first half is not really like us, but we know that's a grind-it-out team and it came down to the last play. So, we did what we were supposed to do to be in the game, but we didn't finish."
On Pelicans not getting final rebound:
"Sometimes you just get a bad bounce. It just looked like it was a bad bounce and from there it's tough. Obviously, we had two in a row and wanted to get three to start this streak, but it's tough."
On no longer having a minutes restriction:
"I guess I just, every game, I try to do something and try to stay consistent. I try to keep my turnovers down, make the right plays, especially towards the end of the game. I do think we are getting a lot better at executing down the stretch like we did today. So, just taking it along and I think I've been playing well."
On importance of upcoming home stretch:
"It's big. We want to protect our house. Obviously, we have some tough teams coming in, but we want to protect the house."
PELICANS FORWARD ANTHONY DAVIS (21 POINTS, 8 REBOUNDS)
On losing despite doing things well:
"We just played hard. We had too many turnovers and you can't expect to win with all of the turnovers that we had, unforced turnovers. So, we played hard, but we need to come out with some wins."
On final play:
"I have to look at it, but it's a rebound that we have to have, especially down three with four seconds left. We just have to come up with that rebound, but Coach (Alvin Gentry) said we took a bad bounce, but I want to look at it for myself."
On playing through injuries:
"I want to be on the floor, I'm not going to let anything stop me from being on the floor. I try to be on there as possible, but you play through injuries. I do as much as I can to get a win, but we came up short."

Co Owner and Founding Editor of All Heart in Hoop City

Latest posts by Sharon Brown (see all)