What They Said!!! Grizzlies vs Nuggets
POST GAME QUOTES
GRIZZLIES 105, NUGGETS 109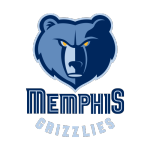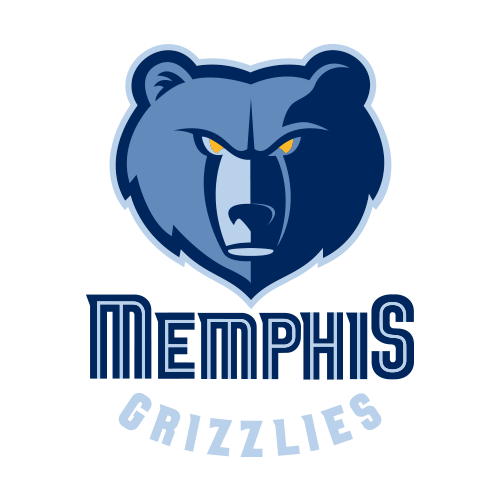 GRIZZLIES HEAD COACH DAVE JOERGER
Opening Statement:
"There were some big plays but there were some little things like the ball going through our hands and they got layups off of it. We had a couple full-court passes that went out of bounds that we had a chance to catch and get a layup. We didn't finish a couple quarters but those are just some little things that you have to get cleaned up as you have new guys. I'm proud of the effort we made in the last quarter and a half. We got off to a slow start again and that's something we've talked about and had an emphasis on."
On Denver's offensive success:
"They're good players. They felt comfortable and they got guys that can shoot. D.J. Augustin can make shots, Darrell Arthur can make a shot, Will Barton can make a shot, [Emmanuel] Mudiay is streaky but got comfortable. Gary Harris went 1-5 but he's probably a better shooter than that, so that's what they've got."
On Grizzlies' effort:
"I don't know if we had to get this one but I almost felt like we played a little tight early. We shot in the 30s most of the game until the last six or seven minutes of the game and that part is disheartening. The game of basketball to me is confidence in being able to score the basketball individually and as a team. Struggling to score can affect you in many ways but the mentally tough teams get to where if you struggle to score that doesn't affect your defense. We got 95 shots up tonight, just gave up 109. Simple stuff of keeping the basketball in front of us and doing a better job guarding and boxing out. Guys are playing hard leaving their hearts out there. I told them how much everyone appreciates it. The arena gives everything they have behind their guys and we just have to try and keep our chins up and keep plugging away."
On Grizzlies' hopes after injuries:
"I don't know what anyone else's hope is but we don't want to just get into the playoffs. We want to get to fifth, and we want to play the Clippers. This was not a step in that direction, but we play again on Friday."
On expectations for Grizzlies game against Toronto:
"Same thing I expect every night. I wouldn't say that given everything we've gone through in trading Courtney [Lee] and Jeff [Green], then some injuries, that it would be upsetting to not get fifth. I think it would be great to get into the playoffs and that's a big deal. But our hope internally is to push it as hard as we can and you don't know what's going to happen. When we play the Clippers, they might not have their seed set or might rest guys so we just have to play and find a win wherever we can. I've never been around a group like this that hang out all the time and really like each other. It was a tough night for us but we'll keep battling."
GRIZZLIES GUARD TONY ALLEN (7 POINTS, 1 ASSIST)
On knowing what to do but the wins aren't coming:
"It's frustrating. But we've got to stay together. I think we are playing hard but we have to play smarter. We know what's at stake and losing to teams like this, we just make it harder on ourselves. But it's back to the drawing board. Today our season really starts if we want to stay at the fifth seed so we've just got to stay together in times like this. "
On his wrist:
"I just jammed my knuckle. It isn't anything to run home and tell mom or anything. Whenever my number is called upon, I'll be ready. There isn't anything to talk about."
On the Raptors and the challenges they bring:
"They are fighting for something too. They are fighting for home court advantage, in the East. We are fighting to stay five or hopefully move up. It should be a battle, we have to be ready to play when they come in the building."
On being the fifth seed with so many injuries:
"We want to be going into the playoffs playing our style of basketball. Everybody on the same page, offensively and defensively. With these seven games left, we've got time to do that. Like I said, we come in each game looking forward to winning them. Right now it's just staying together, staying confident, and paying attention to detail for 48 minutes."
On what allowed Denver to knock down so many threes:
"They went on a pick-and-roll. They forced you to pull in and close out. I thought once (Emmanuel) Mudiay got it going he kind of played with the pick-and-roll. He read it right. But the first half, I thought Will Barton got it going early for them. I thought him coming off the bench with 20 points was huge for them."
GRIZZLIES GUARD LANCE STEPHENSON (12 POINTS, 3 REBOUNDS)
On knowing what's at stake and still not winning:
"We are frustrated. But like I said last game, we've got to watch film and see what we did wrong. Today we waited too long to play hard and get into them. We were just too late. We've got to come in aggressive like how we played at the end of the game, at the beginning of the game. "
On pressing at the beginning of games, knowing what's at stake:
"We are trying to do it at one play. We have to do it in the flow of the game. Just play with each other and not get frustrated. A lot of guys are getting frustrated, including myself. We've just got to play through it and get ready for the next game. Now we are in a tough position, we've just got to keep playing hard and not worry about it."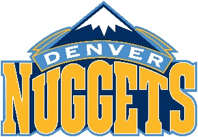 NUGGETS HEAD COACH MICHAEL MALONE:
On starters tonight:
"We made enough plays down the stretch, we got a little too close for comfort at the beginning. I give them credit they had a never-quit mentality. I thought defensively we did a pretty good job most of the night but the one thing that struck out was we did not rebound the ball well. They had 20 offensive rebounds, 21 points. They hit seven of those in that fourth quarter. That gave them the extra possessions. I thought JaMychal Green off the bench was great for them tonight. The other area that we have to do a better job of is defending our paint. They had 62 points off our paint and that is unacceptable, win or lose, so we have to do a better job of rebounding and defending."
On evaluating the game:
"It was okay. I think in that fourth quarter we only had three turnovers so when the game was close we did a good job of taking care of it. I thought our away game execution down the stretch was not great and where it needs to be. Overall 16 turnovers, 19 points is still too many. That has been a problem for us the whole season especially since the All-Star game. But the bottom line is we have got to win and we are moving in the right direction."
On the bench players:
"Will (Barton) looked real back in his hometown and made some big plays for us. He has such great confidence even though he missed that one free throw, and he said that was for the ratings, said that was for the fans back home to keep them on the edge of their seats. But he gets you 25 points, six rebounds, and took us to the foul line 12 times, he's in attack play for us. Darrell Arthur obviously made some big plays down the stretch – he had a very big block at the basket which helped us preserve our lead. Joffrey Lauvergne was great in that first half. Anytime we win it is a team effort and I thought the bench was a very big part of our win tonight."
On Emmanuel Mudiay:
"It's funny, it's one of those catch 22's.  You're happy when he's making the shots, but then you're also worried that, 'Okay now he's going to become lined on that shot, just take jump shot after jump shot.' He is at his best when he is attacking, and for him to go 3-of-7 from the three-point line and have those three threes in a row, that is great for his confidence and that also speaks to the hard work he has put in to working on his craft and becoming a better shooter."
On Will Barton:
"Will is always hyped. I worry about Will when he is under-hyped. When Will is playing with flare, with enthusiasm and passion, that's who he is, that's when he's at his best. And I know the fact that he played here, I know he wanted to put on a show for his friends and his family that he has here but it is much better to do that in a winning cause like we did tonight. But he has been fantastic for us all year long.  His scoring, energy and spark off the bench has been much needed."
On getting the lead:
"Anytime we are where we can build a lead, that means we are getting stops, we are getting out, we are running. On the offensive end, if we don't have anything early that means we aren't sharing the basketball, no executing, and that is something we talk about almost every night – "Can we have defensive discipline and offensive execution?" And I thought we had that for most of the night. Down to the stretch I wasn't happy. Like I said, I thought we backed into the finish line. If that game was maybe four minutes longer, who knows what would have happened, but we were able to build a lead because of our defense, obviously, because of our ability to execute and play for each other on offense."
NUGGETS GUARD WILL BARTON (25 POINTS, 6 REBOUNDS)
On the game:
"I missed the first couple shots, just kind of short. As the game went on I kind of found my rhythm. I was just staying aggressive. And trying to play within myself.
When you are on a roll, it's always important to get off on a good start. Especially, when you are against a veteran team like this. Anytime you get up big against them on the road, it's huge. They made a push at the end, but it wasn't enough we stood our ground and we got a big win."
On playing in Memphis:
"I know the arena really well. This is my first time establishing myself here."
On the pressure of playing in Memphis:
"I do put pressure on myself when I come here. I know my son is here watching and all my friends and family. I just want to play well for them. Now, hopefully, that will go away."
On the late charge by the Grizzlies:
"We were playing so well, I didn't know. I knew they wouldn't give up. I just didn't know how it would turn out. I know those guys over there, they are never going to give. Especially because they are trying to make a playoff push."
On the team:
"We have a young team so any positive momentum we can get going is vital for our growth as a team."

Latest posts by Sharon Brown
(see all)