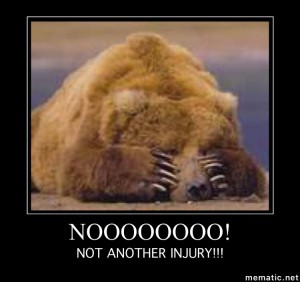 The Grizzlies had a big problem in Houston
The depleted Grizzlies met a hungry Rocket's team in Houston and it ended badly. The Rockets thumped the Grizzlies 130-81.
This what an ugly game from start to finish. The Grizzlies tried to put up a fight but the Rockets were too much.
Shooting an abysmal 29.7 percent just wasn't going to cut it. Their inability to score was evident. But this is what is to be expected considering all the key players they're missing to injury.
Lance Stephenson (wrist) and Vince Carter (leg) both set out this game joining a long list of injured players.
And P.J. Hairston can be added to the list with a groin injury.
Stats of the Game
Field Goal Percentage:  Grizzlies 29.7 percent (30/101), Rockets  54.1 percent (46/85).
Rebounds: Grizzlies 58 (28 OREB), Rockets 53 (8 OREB)
Points in the Paint: Grizzlies 42, Rockets 42
Fast Break Points: Grizzlies 13, Rockers 26
Three Point Field Goals: Grizzlies percent 23.5 percent, Rockets 48.5 percent
Bench Points: Grizzlies 52, Rockets 26
Steals: Grizzlies 7, Rockets 13
Player Notes
Grizzlies
Jarell Martin led the Grizzlies as a reserve with a near double double with 17 points and eight rebounds.
Matt Barnes added 14 points, seven rebounds and two assists.

Alex Stepheson notched his first career double double with 12 points and 15 rebounds (13 offensive rebounds).
Ryan Hollins garnered his first double figure scoring output since joining the team with 10 points and eight rebounds.
Rockets
Donatas Motiejunas led all scorers with 18 points and six rebounds.

Trevor Ariza chipped in 16 points.

James Harden added 15 points, a game high eight assists and seven rebounds.
Jason Terry scored 12 points off the bench and was perfect on the night going 4-of-4 from the field with all three pointers.
Highlights
Thoughts
Well that wasn't fun at all. But, I really didn't expect the Grizzlies to win this game. Hopefully, players will start to heal very soon.
For everyone who follows this team, this will be a season we will never forget. This team has really had its share of adversity. They are still sit fifth in the west and are likely playoff bound.
Guys just have to continue to work hard and try to squeak out more improbable wins going forward. At this juncture, we really don't know how games will turn out going forward.
Interesting Stat
Per @bball_ref, ALEX "GARBAGE TIME GLASSMASTER" STEPHESON is the 1st player in at least 33 yrs to get 13 Orebs while playing under 28 mins.

— Peter Edmiston (@peteredmiston) March 15, 2016
Up Next
The Grizzlies host the Timberwolves on Wednesday night at the FedEx Forum. Tip-Off is at 7PM CST.

Latest posts by Sharon Brown
(see all)