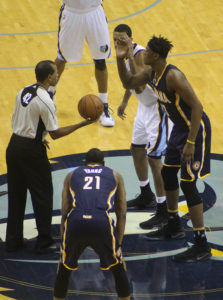 Mike Conley shines as the Grizzlies dropped the Pacers 110-97
Mike Conley set the tone for the Grizzlies by putting the team on his back. Conley was locked in from the start. "I could tell when we got off the plane from the trip," he said. "My mindset was it was a must win and I just wanted to make a statement not with my team, with just the coaches and the city, that we're not playing the basketball we need to be playing right now and we are better than this — that it means something…that it means more."
Conley showed poise and leadership, something that has been lacking with the Grizzlies these days. Point blank, Mike Conley made as case as to why he is worth his $150 million dollar contract. He has lived up to it this season.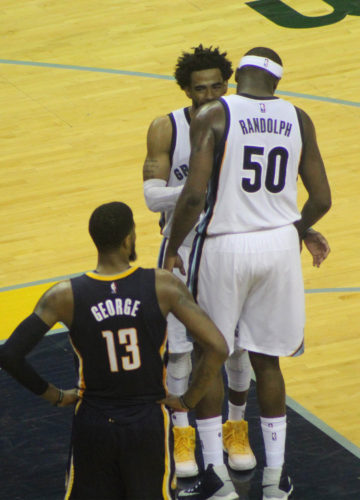 Coach Fizdale explained, "Since post All-Star [Game], he's been killing it. I know our record doesn't necessarily, display him killing it. I know he doesn't care about the individual numbers, but you can see it. He's turning it up a notch. You know me, I love it. When I look at this score sheet and see this kind of box score from Mike Conley, I get excited to see that."
Fizz continued, "I really want him to continue to embrace that role and he is."
Captain Clutch came up big for his team in the absence of Marc Gasol who missed has missed his third straight game due a foot strain. Conley put up 36 points, six assists and four steals. He also tied a career-high with seven made three-point attempts and set a season-high with 13 made field goals.
Tony Allen was proud of his teammate efforts. "Mike was on fire today. He told me the day before in practice that he was going to get them up," Allen said. "He kind of rested in shoot around and was pretty much a coach on the side and helping out the guys and I asked him 'You ok?' and he said 'Yeah I'm okay, I'm saving it all for tonight' and he sure showed that he was saving it for tonight. Shout out to Mike Conley for coming through as captain like he is."

Other notes:
Vince Carter added 21 points and eight rebounds on. Carter was 5-of-8 from the field and 4-of-6 from the three point line. As a reserve, Zach Randolph finished with 17 points, six rebounds and three assists. Brandan Wright as a started chipped in 13 points and four rebounds.
Paul George led the Pacers with 22 points on 8-of-17 shooting. Aaron Brooks chipped in 18 points while going 4-of-5 from the three point line. Memphis's own Thaddeus Young tallied his fifth double-double of the season and a season-high for rebounds with 16 points and 13 rebounds.
Up Next:
The Grizzlies will host the Dallas Mavericks at the FedEx Forum on Friday night. Tip-Off at 7pm.

Latest posts by Sharon Brown
(see all)