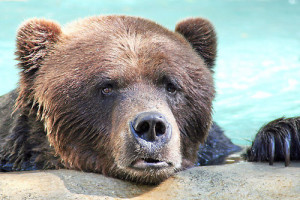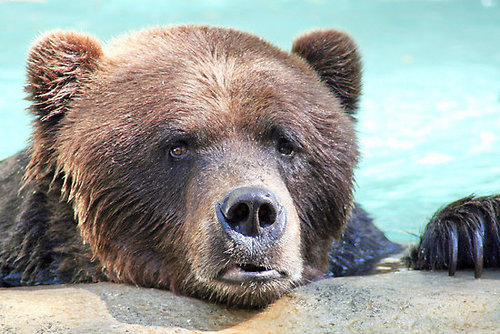 Grizzlies continue to struggle
The Grizzlies continue to struggle. They lost their fourth straight to the Bucks 96-86 in Milwaukee on Thursday night. The injury bug to key players could very well derail their season tremendously.
Frustration is starting to boil over for the team as adversity lingers.  Effort and heart are not the problem for the new guys and the remaining veterans. Offensive and defensive cohesiveness are not present at the moment. They seem lost on both ends of the floor at times.
The question is: When will key players heal and become available to close out the regular season?
Stats of the Game
Field Goal Percentage:  Grizzlies 37.0 percent (34/92), Bucks 49.3 percent (37/75).
Rebounds: Grizzlies 47 (18 OREB), Bucks 44 (9 OREB)
Points in the Paint: Grizzlies 54, Bucks 54
Fast Break Points: Grizzlies 7, Bucks 18
Three Point Field Goals: Grizzlies 23.1 percent (3/13), Bucks 27.8 percent (5/18)
Bench Points: Grizzlies 17, Bucks 40
Steals: Grizzlies 8, Bucks 7
Player Notes
Grizzlies
Matt Barnes led the Grizzlies with 20 points; he scored 18 in the 1st quarter. He also grabbed seven rebounds and had three assists.
Lance Stephenson chipped in 19 points, seven rebounds and six assists.
Tony Allen added 13 points, four rebounds and two steals.
JaMychal Green tallied 11 points, six rebounds and two assists.
Bucks
Giannis Antetokounmpo recorded his 18th double-double of the season with 15 points and 11 assists.
Tyler Ennis had a career 13 points, five rebounds and three assists.
Greg Monroe garnered his 31st double-double of the season, finishing with 14 points and 10 rebounds.
Damien Inglis with a career high 10 points, five rebounds and three blocks.
Highlights
Thoughts
This game became ugly at the end with flagrant fouls, technical fouls and ejections. Like I said earlier, frustrations are boiling over. This team need to hold on until reinforcements arrive.
Yes, they are struggling vicariously right now with four straight losses and had a chance to extend their lead in the west standing. However, the teams below them are struggling as well. They still sit at the fifth spot for the playoff race.
Hopefully, this team can hold on and have most of their key players back for the playoffs. Yes, they are still going to make the playoffs. I don't believe they will be bumped from the fifth spot. They will find improbable ways to win. It's going to be difficult but they will GRIND.
Interesting Stats
Ryan Hollins had a season-high 10 rebounds.
Up Next
The Grizzlies will host the Clippers on Saturday night at the Grindhouse. Tip-Off is at 7PM CST.

Latest posts by Sharon Brown
(see all)