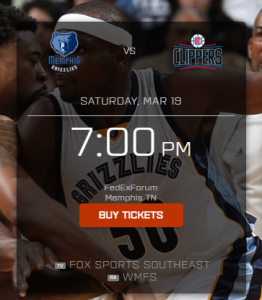 Grizzlies vs Clippers Preview
Who: Memphis Grizzlies vs Los Angeles Clippers
Where: FedEx Forum, Memphis
When: Saturday, March 19 at 7PM CST
How to Watch/Listen: Fox Sports Southeast, 92.9 ESPN Radio Memphis
Tonight your Memphis Grizzlies (39-30) take on the hated Los Angeles Clippers (43-24) in the Grindhouse.  We already know the Grizz will be without the usual suspects (Gasol, Conley, Wright, Adams, Hairston, Andersen).  Vince Carter and Zach Randolph are listed as questionable for tonight.  Blake Griffin is still out for the Clips with the broken hand.
Matt Barnes will serve a suspension tonight for the Henson incident from Thursday night.  So this suspension will make the dire situation that the Grizz are currently in even worse.  I hate everything right now.
Grizzlies forward Matt Barnes has been suspended one game for trying to enter the Bucks locker room and "verbally challenging" John Henson.

— Chris Mannix (@ChrisMannixYS) March 19, 2016
The Clips will come tonight looking to close the gap that currently separates them from the 3rd seed (3 games currently separate them from OKC) and coming off a 122-106 win over the Houston Rockets on Wednesday.  The Grizzlies have lost 4 straight and are trying to hold on to the 5th seed, as they are currently only up 3.5 games on Portland.
This is good news…
Petey's Neat-o Stat of the Day: In March, @memgrizz lead NBA in offensive rebounds (16.3 per game) and are 5th in second chance pts (16.2)

— Pete Pranica (@PetePranica) March 19, 2016
This is bad…
This also doesn't help my mood very much…
But this is pretty cool…
I see many saying that this will be a good indicator of what the first round of the playoffs will look like for the Grizzlies.  However, this isn't really true.  No Griffin for them.  Added to that, we are currently playing 4 D-League guys pretty substantial minutes.  We are without half of our team.  I refuse to acknowledge that this is what we will look like when the playoffs start, so I won't get worked up no matter what happens tonight.
I know these Grizzlies look much different than they did at the beginning of the season.  I realize that this game might not be as fun as Grizz-Clips game usually are due to the horrendous amount of injuries our team is enduring right now.  But guess what?  This is still our team.  No matter who it is wearing those jerseys and how long they have been here, they are our guys.  Come out and support the team tonight in the Grindhouse!  I'll be there waving my growl towel. Will you?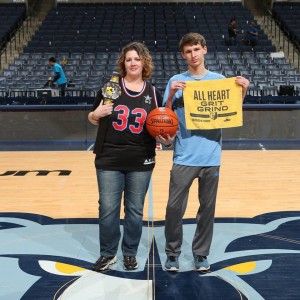 Latest posts by Elizabeth Smith
(see all)